Description
I'm Jason Diceman, a professional meeting facilitator for the City of Toronto, and creator of the Dotmocracy Sheets, Idea Rating Sheets and Feedback Frames.


Please join me and some friends for a dinner of sharing professional advice and experience on facilitating effective stakeholder consultation meetings.
For almost a decade, I've been doing full time public consultation for the City of Toronto. I've lead stakeholder engagement on some of the City's most controversial and high profile infrastructure studies, including downtown separated bike lanes, the redesign of Front Street at Union Station, new roads and bridges, contentious multi-use trails, and expressway financing.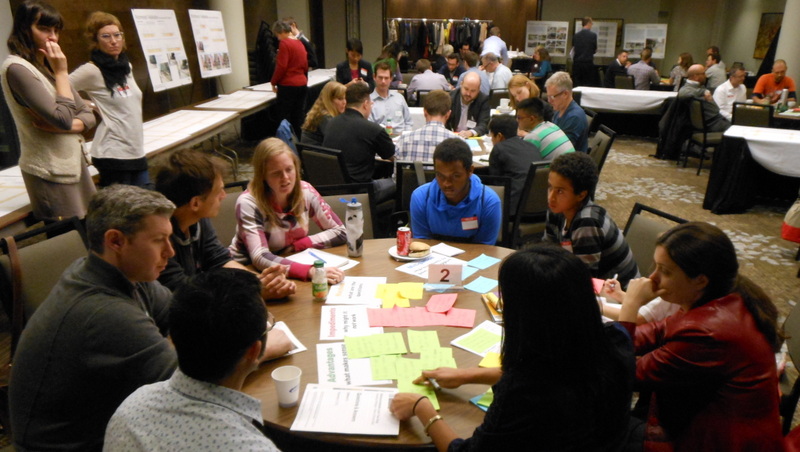 My favourite work is facilitating innovative large scale stakeholders workshops. From 15 to 100 participants, my workshops result in dozens of documented prioritized agreements. Serious outcomes!
Back in 2004, I invented idea rating sheets (originally called "Dotmocracy Sheets"). These simple paper based tools are now used by hundreds of meeting facilitators in over 33 different countries, in more than 15 different languages.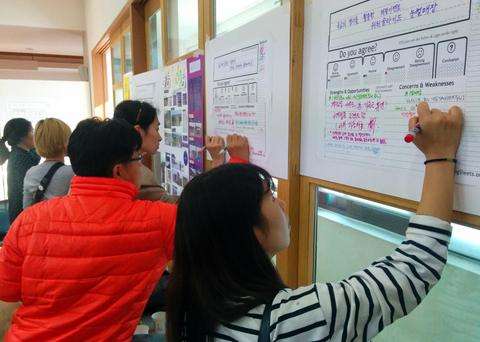 Recently, I developed a new non-electronic hardware tool for large group decision making, called Feedback Frames. Participants do secret voting on ideas by droping tokens on an agreement scale behind a blind, and then reveal to see the results. They have proven to be a real breakthrough in reliably visualizing the collective opinions in a room, while avoiding the bandwagon effect problem.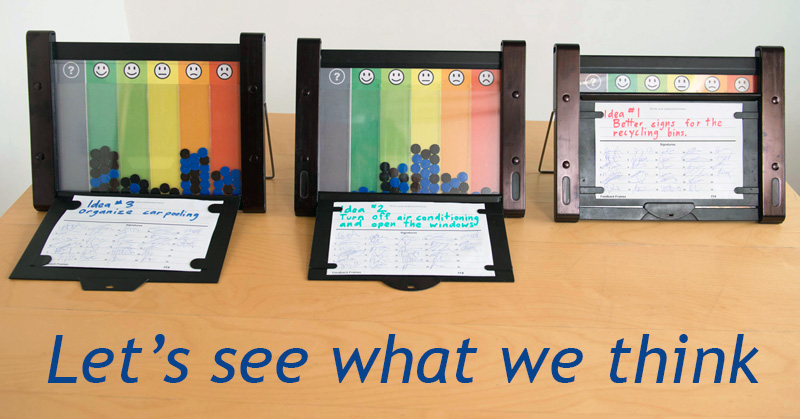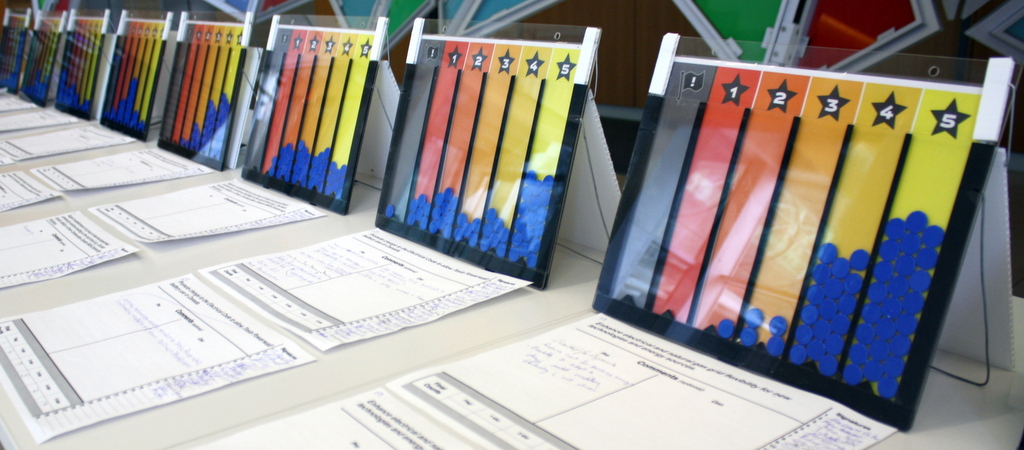 If you are a meeting process geek, then this dinner is definitely for you.
Join us for some top-notch pasta, people and presentations on Thursday, May 3, starting 5pm sharp, at the legendary Mamma Teresa Ristorante, (300 Somerset St. W.) in Centretown, Ottawa, Canada.
The cost is $5 to reserve your seat. You can order from the menu once seated.