Stagecoach Foundation & Desert Academy Present: Desert Nightmare Short Film...
Description
Learn how to create your own scary short film, all on an iPad, taught by film & TV talents Erick Castillo- ICG 600 Camera Operator, Carolyn Handler Miller- WGA Scriptwriter & Digital Storyteller, & Stan Cassio- Founder & Editor of Mango NM. Spend 2 full weekends learning how to bring your own nightmarish short film from concept, scriptwriting, lighting & sound, filming, to editing. The finale of the workshops is red carpet screening of all the short films at the Jean Cocteau Cinema in Santa Fe, New Mexico on Halloween, October 31st, 2019.
Ages: High School Freshman to Seniors

Free 2 full weekend workshops:
Saturday & Sunday October 19th & 20th AND
Saturday & Sunday October 26th & 27th
---
Location: Desert Academy: 7300 Old Santa Fe Trail, Santa Fe, NM 87505

9:30am – 5:00pm each day

All equipment provided

Catered lunches

Desert Nightmare Special Event October 31st, 2019 at 7:00pm at the Jean Cocteau Cinema- 418 Montezuma Ave., Santa Fe, NM
(Participants must attend all sessions, and submit short and return all equipment to Desert Academy on Tuesday, October 29th, 2019 between 5:30-7:30pm)
Information and Bio's
Instructor: Erick Castillo | Local 600 Camera Operator
Erick Castillo is a filmmaker and International Cinematographers Guild member. After attending the College of Santa Fe in 2005, he began working in the camera department, acquiring more than 65 feature, commercial and independent film credits.
As a Film Loader and Camera Assistant, he has worked under 4 Oscar-winning Directors of Photography along with many other notable productions like the Avengers and the TV series Longmire filmed in New Mexico.
As a filmmaker, Erick's most recent short film, Pareidolia, won the 2018 Best Drama award at the New Mexico filmmakers showcase.
He is excited to be working with the Stagecoach Foundation in their efforts to engage and inspire the next generation of New Mexico filmmakers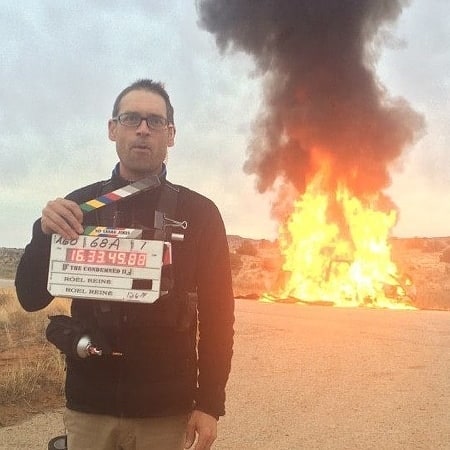 Instructor: Carolyn Handler Miller
Carolyn Handler Miller (www.carolynmiller.com) is an Emmy-nominated screenwriter who has worked in TV and features, specializing in stories geared for families. Her credits include prime time TV and numerous Afterschool Specials (one-hour dramas for teens). In the early 1990s, she became one of the pioneering writers in the field of interactive media. Since then, she has contributed to over four-dozen interactive titles as a writer and content designer – a new profession she calls "digital storytelling." Her projects as a digital storyteller include video games, projects for the Internet, intelligent toy systems, and transmedia entertainment. She was the writer of the interactive version of Toy Story for Pixar and Disney and one of the writers of Where in the World is Carmen Sandiego? In addition, Carolyn is the author of the groundbreaking book, "Digital Storytelling: A Creator & Guide to Interactive Entertainment" (Focal Press), now going into its fourth edition.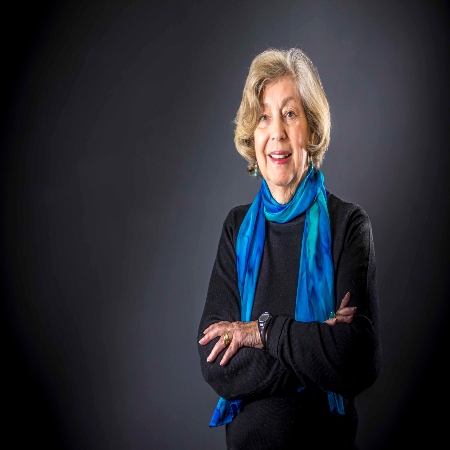 Instructor: Stan Cassio
Stan Cassio is a Los Angeles-based film and television editor/post-production professional, and a complete inspiration. Learn about how Stan got started, some of the fantastic projects on which he's worked, and the three companies he has launched: MANGO, NEW EDIT, and THE LOFT POST.
Learn about using the avid system to edit film and video projects. Stan started working at 19 and never looked back; He has led technology changes in editing and post-production services his entire professional life. Projects in which his companies have been involved include:
"24" "DESPERATE HOUSEWIVES" "2 1/2 MEN" "THE SIMPSONS" "BONES" "OLD CHRISTINE" "ICARLY" "COLD CASE" "BIG BANG THEORY" "ENTOURAGE" "FAMILY GUY" "BETTER OF TED" "CLEVELAND" "SAVING GRACE" "WHITE COLLAR" "BURN NOTICE" "ONE TREE HILL" "AMERICAN TEENAGE" "TILL DEATH" "HANGOVER" "AMERICAN DAD" "CLEVELAND" "DUE DATE" "ACCIDENTALLY ON PURPOSE" "MISSION IMPOSSIBLE 2" "NORTH COUNTRY" "THE LAST SAMURAI" "SMALLVILLE" "BILL ENGVAL SHOW" "TERRIERS" "MAN ON FIRE" "HARRY POTTER" "SCOOBY-DOO" "THE MICK" "LAURA CROFT" AND "HOMELAND"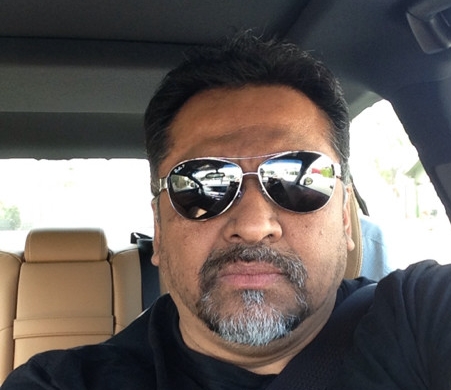 FAQs
What are my transportation/parking options for getting to and from the event?
Parking is available at Desert Academy front school lot. Drop off times for student(s) can be coordinated via email
What can I bring into the event?
Stagecoach Foundation will be providing Ipads and equipment. Please bring pens/pencil, notebook or laptop/device for note-taking
How can I contact the organizer with any questions?
via email stagecoachfoundation@gmail.com or via phone at 505.395.5876