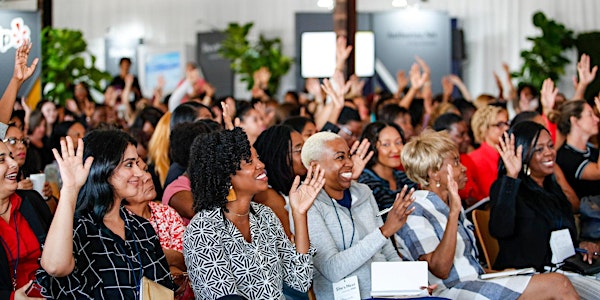 Stage2Startups Transition to Founder - Full-time, Side-Gig, Join a Startup!
Are you a founder or considering becoming a founder? Do you have a great idea or want to join as co-founder? Considering a side-gig?Join us.
About this event
Are you considering a new venture for 2023?
Join Stage2Startups and the Financial Women's Association for our panel discussion about startup life - from a full-time founder and a part-time founder, and if you are interested in creating a nonprofit, we can answer those questions too! Let our panelists share what it's like to start from scratch, join a startup, work full time or work part-time. Our panelists have all these experiences and more, including experience in developing retail tech, infotech, developing community, funding a movie, writing a book, creating an animal shelter and more.
Our panelists are:
Amy Wu - Founder, writer and movie developer of "From Farms To Incubators", a book, a movie and a community of women in agriculture. Before Amy founded "From Farms to Incubators", Amy was a journalist and she is currently also Communications Manager at Hudson Valley Farm Hub. This is Amy's profile on linkedin - https://www.linkedin.com/in/amyhwu/
Emelie Smith Calbick - Co-founder of Stage2Startups and co-founder of High Impact Marketing Solutions, former co-founder of Placecodes Inc. Prior to working at startups and in small business, Emelie worked in senior management at JP Morgan Chase and Citigroup. This is Emelie's profile on linkedin - https://www.linkedin.com/in/emeliesmithcalbick/
Melissa Myers Heisey - Executive Director of Angel's Retreat, a nonprofit rescue organization which helps dogs of all ages and breeds. Before founding Angel's Retreat, Melissa worked in various management positions at Synchrony, Chase, and Microsoft. This is Melissa's profile on linkedin - https://www.linkedin.com/in/melissa-myers-heisey-b836784/details/experience/
Betty Melinda Wong - Founder of Stage2Startups and CEO Global Resources Inc. Betty is a serial entrepreneur who was also a co-owner of Corporate Communications Marketing Group. When not an entrepreneur, Betty has also worked in new products and marketing for International Playtex, Ferrero SpA., Fleischmann's Distilling Company, Mars Inc. and World Education Services Inc. This is Betty's profile on linkedin - https://www.linkedin.com/in/bettymwong/
Moderating the panel will be Cristina Givelechian of the Financial Women's Association.
Please note that we will be taking photos and recording the session. If you do not wish to be identified, please turn your camera off. By participating with your camera on, you are giving Stage2Startups and the Financial Women's Association permission to use your likeness for future promotional events or educational offerings. If you have any questions regarding this, please contact info@stage2Startups.org.
We look forward to having you join us!
The Stage2Startups team.