Description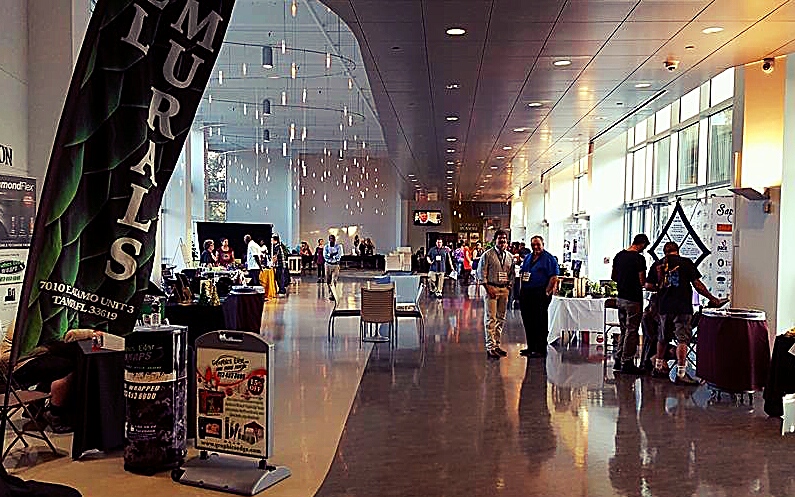 (MEMBERS OF MANAGEMENT PLEASE READ ALL OF THE DESCRIPTION:PRIZES AND GIVEAWAYS FOR WISH LIST LISTED AT BOTTOM OF THIS FORM)
First of all, we here in the SAVOR THE CITY EVENTS network would like to take a moment and give a huge thank you to the property managers and staff who have supported us at all our events throughout this past year! During that year we have heard loud and clear the requests from event attendees in the property management field to help them with ideas for solutions to do more to provide entertaining and fun activities for their residents and staff as well as some cool giveaways that they can give out each month that are low to no cost but still create amazing memories and reward those who work so hard on a daily basis at rhe properties. Well mission accomplished guys!
We would like to proudly announce; that hat as of October 15th 2017 which is bosses day weekend that SAVOR THE CITY will be rolling out (on a promotional basis) our residents appreciation daily discounts R.A.D.D PASS ! This pass has 3 special rewards only available to the property management team and their residents it is registered to. 1. Each week managers will receive and email with a list of local vendors and events and services that will be discounted by using the promo code in email specific to that property 2.Also utilizing those amazing vendors we will have gift cards as well as coupons for Bogo and free food that we will give out via email to registered properties! 3. events and weekly local discounts developed to show appreciation to your residents and staff by giving them FREE FOOD along with family friendly indoor/outdoor activities! We have teamed up with our catering and restaurant vendors and challenged them to take the same amazing dishes they offer on a daily basis in their eateries and at their and convert those yummy items into hand-held and sharable tasting portions that are perfect for standing and socializing or grab and go! Our R.A.D.D LIVE events for example: include Taco Tuesday, wIng Wednesday and Sushi Sundays! Some examples of a few of our amazing sponsors are THE CHEESECAKE FACTORY, PANERA BREAD COMPANY, PF CHANGS, CHIC-FIL-A and STARBUCKS etc. These events will be given out at random at our monthly themed events and are free with registration on this page. All that we ask is for our vendors to be allowed to leave some form of marketing materials at the office. Hours for our R.A.D.D LIVE events will be standard happy hours between 5:00 p.m. and 730 p.m. unless different hours are worked out between property and eateries there will be multiple events daily at various properties throughout the city.
As a SPECIAL PROMOTION for this event and project we will be adding some great team building activities and will be giving out GROUP GIVEAWAYS as well as individual gift cards, movie tickets and free food coupons etc. that are great for residents and staff giveaways. Upon registration you will receive a printable form where you can submit a WISH LIST of up to 5 choices! You will also receive more details about the process of the giveaway at the event upon purchase confirmation.
WHO ? Any member or staff of the property can buy a wish list and drop off business cards; it is the responsibility of management to share this page with other staff. Purchase confirmation amount must equal amount of business cards submitted. Winners do not need to be present at the time of the drawing, the drawing will be streamed live on the Facebook page, a link will also be sent upon confirmation. All prizes will be awarded by November 1st.
WHAT : THE SAVOR THE CITY BOSSES AGAINST CANCER WISH LIST EVENT like all of our projects they will serve as a dual purpose. We have consulted with local nonprofits and charities as well as teachers and we have asked them to submit a list of items, services or meals they may need for helping others, that is their wish list. So, with each purchase you or a staff member make will help provide them while giving you the opportunity to win some awesome giveaways and prizes also raise awareness in the community that these amazing causes need support. Both R.A.D.D LIVE EVENTS and the R.A.D.D PASS will begin on super bowl Sunday Feb 4th 2018 with some special on property and community discounts. This promotion as well as all those in the coming months leading up that will be used for social media when applicable as well as website and marketing content.
WHEN/WHERE : Bosses Day Weekend Wish List Event is Saturday October 14th and Sunday October 15th 12:30pm – 9:30pm.
Location: The beautiful Galleria on the USF Campus, Tampa, FL. The address is listed above.
HOW: With help and support of managers, supervisors and your staff we all can work together to help those in need while showing them that they are not alone in their passion for helping others. We thank you in advance and look forward to meeting you!
WISH LIST GROUP PACKAGES AND INDIVIDUAL GIFT CARDS!
GROUP GIVEAWAYS!
1.

Pack of 15 Epcot Disney

day passes. In addition, you will also receive a 500-dollar gift card for food. If you live outside of Orlando you also will receive two SUV car rentals for the day for transportation. If used during the Food and Wine Event you will also receive BOYZ 2 MEN t-shirts for your party.
2.

EAT AND PLAY EVENT at DAVE AND BUSTERS for up to 2O people. Also, 500 dollars in comped food and drinks and 500 dollars in game play cards/tokens.

If you live outside of Orlando you also will receive two SUV car rentals for the day for transportation.
3.

Pack of 10 TICKETS

for any CIRQUE DU SOLEIL show in ORLANDO. Also, a 300 dollars in gift cards for dinner and drinks. If you live outside of Orlando you will also receive two compact card rentals for the day.
4.

Pack of 15 DAY PASSES TO VOLCANO BAY, ORLANDO

. With this pack you will also receive 500 Dollars for food and drinks. If you live outside of Orlando you also will receive two SUV car rentals for the day for transportation.
5.

10 PACK

OF 250 dollar VISA GIFT CARDS for the Black Friday Shopping Spree at the PREMIUM OUTLETS ORLANDO VINELAND. Also included; 300 dollars in gift cards for meals. . If you live outside of Orlando you will also receive two compact card rentals for the day.
INDIVIDUAL GIVEAWAYS!
1.

200-Dollar AMAZON gift card.
2.

200-Dollar STARBUCKS gift card.
3.

200- Dollar CHIC-FIL-A gift card.
4.

500- Dollar COACH OUTLET gift card.
5.

250-Dollar IKEA gift card.
6.

250-Dollars in Movie tickets from MUVICO.
7.

250-Dollar CHEESECAKE FACTORY gift card.
8.

Pack of 4 tickets to ORLANDO MAGIC GAME: Including: 4 jerseys and a 150-Dollar gift card for food and drinks.
9.

Pack of 4 tickets

to a TAMPA RAYS GAME. Including: 4 jerseys and a 100-Dollar gift card for food and drinks.
10.

250-Dollars in gift cards to MASSAGE ENVY!
WISH LIST DROP OFF AND GIVEAWAY/PRIZE SELECTION PROCESS
HOW THE WISH LIST EVENT WORKS:
For each WISH LIST package there are a number of business cards listed that can be submitted at each drop off location and one WISH LIST with a combination of 5 group and individual giveaways based on the package price amount purchased at the BOSSES AGAINST CANCER EVENT on October 14th and 15th at the galleria on the USF campus.
There will be locked boxes present for business cards as well as WISH LISTS, an amount of business cards must be verified by savor the city event staff before submission by showing purchase confirmation or confirmation email. There is no limit to the amount of purchases attendees can make; also attendees can submit business cards from anyone. If attendee does not have a business card we will have alternate cards available for submission at the event that you may write your contact information on.
THE DRAWING: On October 16th; National Bosses Day the opening of the lock boxes will be streamed live from the CENTRE CLUB TAMPA on our Facebook page beginning at 6:30 pm and will last until all the prizes and giveaways have been awarded. Winners will receive a live phone call to make them aware of their win, if not available a voicemail will be left.
We wish you all the best of luck and we thank you for your help in helping us support those in need.