Description
Please join us for the 2nd Annual Stafford Education Foundation 5k & Food Drive. All participants must be either Stafford County Public School or Stafford County Government employees (valid email required). All registration proceeds will benefit the Stafford Education Foundation (SEF). 100% of the proceeds will be used for innovative teacher grants, classroom support and student scholarship.
Fredericksburg Regional Food Bank
Please bring non-perishable food donations. All food proceeds benefit the Fredericksburg Regional Food Bank. This event is limited to 500 participants. Registration closes October 10th.
Race Day Information: All registrations are final, and no refunds or transfers will be permitted.
Date: October 28 at 9:00 am. Check-In begins at 8:00 am. Parking is very limited, so all participants and guests are strongly encouraged to carpool. Parking is available at Pratt Park's entrance off River Road, as well as the YMCA parking lot areas either in front or behind the water park on Butler Rd. Please do not park in the front of the YMCA. There are several nearby parking lots where groups can meet up and carpool to the event.
There will be entertainment and other activities avaible. All participants are encouraged to enjoy the remainder of the morning at the event.
Apparel is available at an additional cost. Participants wishing to order a shirt or other apparel, may do so by accessing this link: https://scps5k.itemorder.com/
This is a fun run, non-timed, non-certified course. The start and end of the course is in front of the Pratt Park Celebration Pavillion. Please see the map below for course information: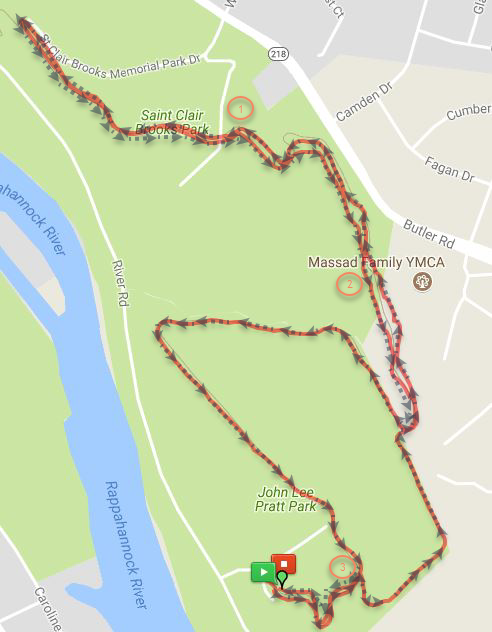 Any questions, please contact the SEF 5k team at: sef5k@staffordschools.net

Date and Time
Location
Refund Policy