Stacy and Witbeck/Herzog Subcontractor Outreach and Networking Event - Brow...
Description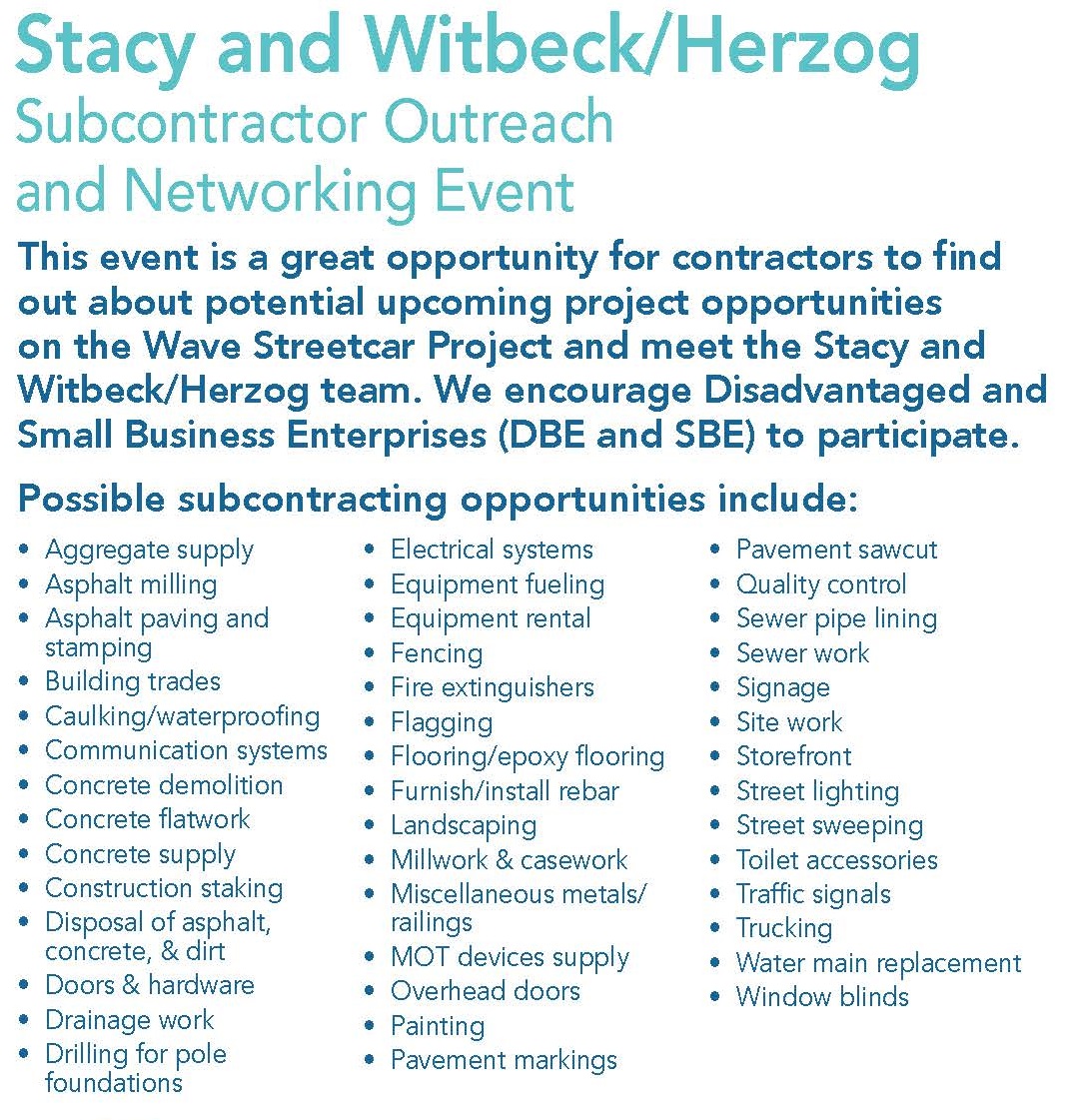 CALL TO ACTION: Non-Certified Firms
OESBD is actively recruiting firms in various disciplines to be DBE certified to participate in this project and others. Learn about certification eligibility, how to apply and more.
Individuals with disabilities requiring accommodations in order to participate must notify the office at 954-357-6400 in advance to request accommodation. Event is subject to change.