Description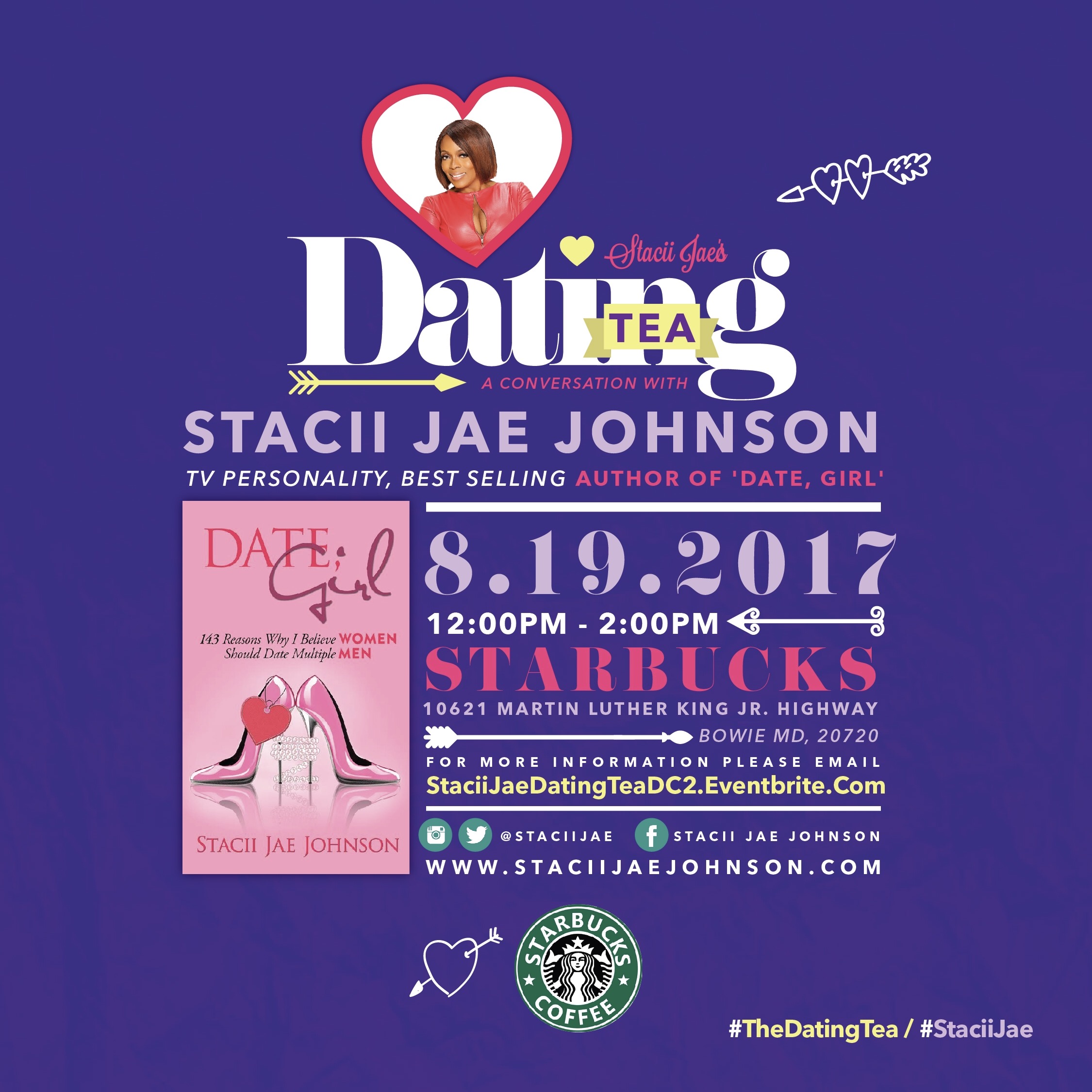 Saturday, August 19, 2017 from 12:00 PM - 2:00 PM
Single Ladies...there are a few more great months left to enjoy the summer. Come say hello and have a cup of Starbucks amazing tea (or coffee) over stimulating conversation. And men, don't be shy, come say hello and join the conversation.

Excited to be partnering again with Starbucks hosting LIVE readings of my best selling book Date, Girl: 143 Reasons Why I Believe Women Should Date Multiple Men." Come out and here my tips on how you can make the rest of 2017 a summer that you'll have the time of your life DATING and positioning yourself for a 2017 fall and winter where LOVE could be on the horizon. Do you have dating questions? Come get your answers from the dating and relationship fixer, expert Stacii Jae Johnson. FEEL FREE TO PASS THIS INVITATION ON TO
SINGLE FRIENDS. #DATINGTEA

Look forward to seeing everyone. Oh and I have some great door prizes as well. Come ready to have fun.

Stacii Jae Reel Link: https://youtu.be/tWl_gp474QU