Description
DATES, TIMES & VENUE
This 4-day intensive course will be offered over two consecutive weekends: October 13 - 14 & 20 - 21, 2018. A detailed syllabus will be provided closer to the event with meeting times, but students can expect instruction to commence at 9am and conclude by 6pm each day (shorter each Sunday), with morning, noon and afternoon breaks.

It will be possible to take the first weekend online, and so only one weekend in New York is necessary. During the weekend of 13-14 October, each of the first nine lectures and the first work session (practicum) will be presented live. During the week in between, students will have access to recordings of each lecture, as well as quizzes to assess their learning. The second weekend, 20-21 October, will take place at Michael Lutin's Office in NYC, and will feature more student activity to help facilitate the learning process. Students will again have access to lecture recordings for a week after the second class ends, so that the learning process can be enhanced by the option of taking more time to review the materials.

This combined method of live and recorded is designed to maximize your learning and retention.
ABOUT THE COURSE
From the time of the Greek physicians and the Hippocratic-Galenic synthesis of the Roman Empire, through to Pasteur's theory of pathogens, traditional medicine saw disease as dis-ease and adopted the belief that the body's naturally healthy state is disrupted by injury or stress, resulting in illness unless the body can naturally right its imbalance. This medical outlook was combined with astrology in the late Hellenistic era, and traditional medicine, often with its astrological overlay, was used as the theory behind traditional Western herbalism. This system also survives into the present era in the practice of Unani medicine.

In our current era of possibly over-engineered medical intervention, in which care is often substituted for cure, many people choose to explore traditional medicine as an adjunct to modern treatment. It is here that medical astrology holds importance: Medical astrology is not a form of medicine, but an add-on to traditional medicine. It provides a timing system, and an alternate method for evaluating the dynamics of humoral distribution in the body. In traditional medicine, the humors are the four primary fluids which mediate the health and physiology of the organism.

As a sophisticated system which developed over many centuries, medical astrology has various facets and cuts across many of the conventional astrological subdivisions:
Natal astrological applications include characterizing each person in terms of their elemental balance (thereby constructing a healthy lifestyle) and studying their disease susceptibilities by traditional organ type.


Horary applications include questions concerning the development of disease, and the study ofdecumbitures (astrological charts set for the onset of a disease or condition).


Electional applications include selecting times for surgery, the commencement of a treatment protocol, or the commencement of any other medical procedure.


Dynamic applications include studying the chart for future periods of stress that could indicate the development of chronic disease.


Psycho-spiritual applications include considering the ways that obstructions to the soul's functioning and purpose back up into the body as disease.
The challenge, from a student's standpoint, is that the breadth of disciplines necessary to do medical astrology well is close to daunting. Not only does medical astrology demand competence in natal, horary, and electional astrology, it also demands detailed understanding of traditional medical theory and its many philosophical implications. The STA's practitioners-level medical astrology course offers a unique study opportunity for this particularly specialized subject.
SYLLABUS

Course content themes include:
Elements in medicine and natural philosophy
Hippocratic principles and dis-ease concepts
The soul's relationship to physiology
Temperaments and their calculation
Traditional medical vocabulary and concepts
Primary faculties of wellness and disease
Change, balance and homeostasis
Humoral pathology
Medical melothesia
Medieval innovations related to disease and treatment
Indicators of disease in the nativity
Decumbiture
Medical horaries and elections
Natal cycles of health and disease
Critical days
Alternate methods whent he time of onset is not known
Aging, stagnation and death
Medical astrology and herbalism: homeopathy and antipathy, and the tissue states
Differentiating medical practice and medical astrology
For a sample brochure from a previously run course, visit: http://sta.co/pdf/medical_prospectus.pdf.
REGISTRATION & REFUND POLICY
Please select one of the registration options below -- full registration ($600 USD), deposit only ($250 USD), or balance after deposit ($350 USD, to be select only if deposit has already been paid). Registrants are entitled to a refund of all course fees paid less the non-refundable $250 deposit, so long as the refund is requested 30 days before the commencement of the course. Contact Lee at lee@sta.co for more details.
Organizer of STA Practitioner's Level Medical Astrology Course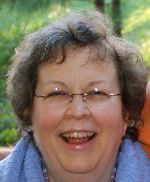 In her four decade development as an astrologer, practical application has been a persistent hallmark which has defined Lee Lehman. Lee has a Ph.D. in Botany from Rutgers University. She is author of The Ultimate Asteroid Book (1988), Essential Dignities (1989), The Book of Rulerships (1992), Classical Astrology for Modern Living (1996), The Martial Art of Horary Astrology (2002), Astrology of Sustainability(2011), Traditional Medical Astrology (2011), Classical Solar Returns(2012), The Magic of Electional Astrology (2014), and a translation from the French of Papus' Astrology for Initiates. She is Vice President of the Board of OCA Corp., the former Academic Dean of Kepler College, and teaches regularly at IAA, the Midwest School of Astrology, Avalon School of Astrology, and Kepler College, as well as serving as a faculty member of the STA. Lee has trained students in horary, medical and electional all over the world, in both live and online formats. 

An early adherent of the current neo-classical movement in astrology, Lee's focus has been to speak the method of classical astrology in modern language, and to help encourage people to learn how to apply ancient knowledge in modern systems. Her Perennial Herbal takes ancient astrological herbalism onto the web. 

Lee was the recipient of the 1995 Marc Edmund Jones Award, and the recipient of the 2008 Regulus Award for Education. She can be reached at lee@sta.co.