Description

Join us as we celebrate an act of generosity 125 years ago that established St. Vincent Anderson as Madison County's first hospital. That first year, seven Sisters of the Holy Cross cared for 80 patients ina modest farm house donated by John and Maria Hickey. Since June 1894, their gift has grown into a health system guided in mission and philosophy by that first act of charity.
Join Co-chairpersons Russell and Dr. Molly Weiandt in wearing casual "white" attire for a festive evening of music food and fun featuring...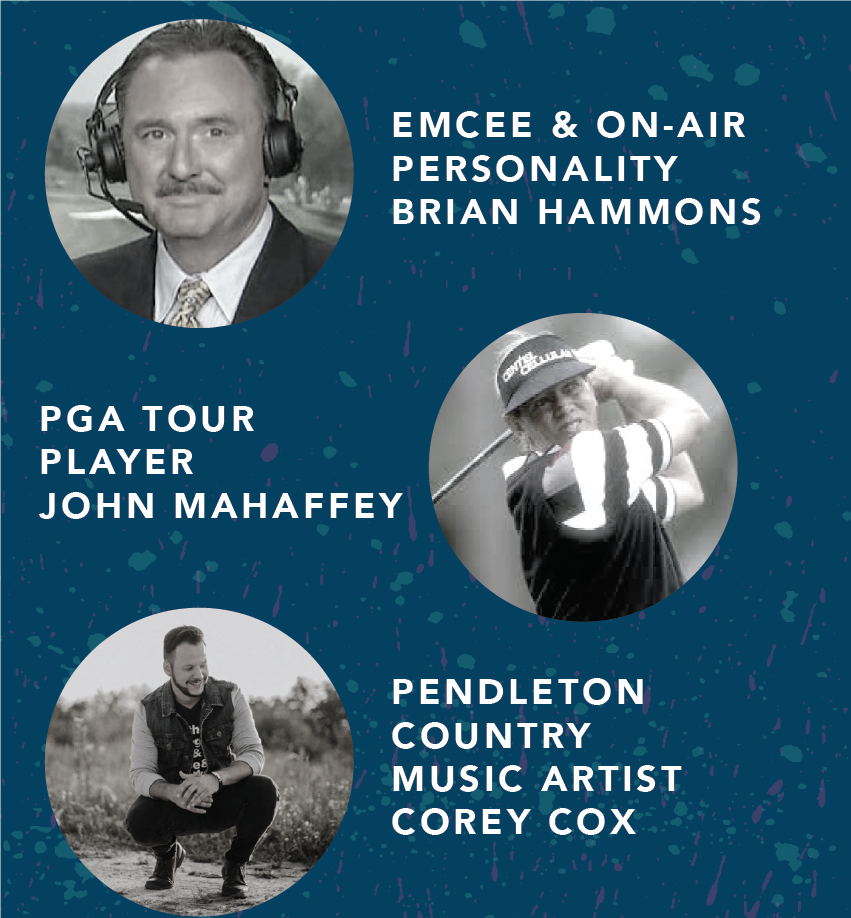 Proceeds from both events will benefit the St. Vincent Anderson Foundation - Classic for Kids Fund
Ticket to White Party is included with golfer registration but is non-transferable.
St. Vincent Classic For Kids - June 14
Anderson Country Club
Join us for Madison County's leading charity golf tournament!
Tournament Host Brian Hammons pairs community golfers with Indiana celebrities for a beautiful day of golf at the historic Anderson Country Club.
The Classic benefits St.Vincent Anderson programs for kids, including the St. John's Children's Clinic, The Anderson Center Day School, St. Vincent Anderson Birthing Center and The Anderson Center Day School Equine Therapy program to name a few.
About The Classic - The tournament, founded in 1984 has raised approximately $2 million for the St. John's Children's Clinic. Former co-chairpersons Carl Erskine and Wilbur Roby created the celebrity/community member pairing format that is still popular today, 34 years later. Recently, tournament host Brian Hammons and co-chairpersons Jim and Marilyn Ault introduced a pairings party the evening before the tournament with the help of committee members Rob and Jane Loose. This year, Fuzzy Zoeller and John Mahaffey lend their personalities for U.S. Open play-by-play following the tournament.
Indiana Celebrities - The tournament has included well-known names such as Larry Bird, Peyton Manning, Bill Polian and Sandi Patty. Players from the Indianapolis Colts and Pacers have participated, as well as some of the top coaches and players from Indiana University, Purdue University and Notre Dame.