Description
Join us for St. Valentine's Day!
Bring someone you love and join us for a special dinner.
This Valentines day we are serving a prix fixe, four-course dinner. Wine and beer will be available for purchase with pairing recommendations.
The cafe will be closed to the public this evening, so dinner is by reservation only through Eventbrite.
One ticket per person. Seats are limitted- kindly let us know if you are joining with a group, but purchased tickets separately, so we can seat you together.
Below is a preview of the menu. Some components may change depending on what is available from our farmers.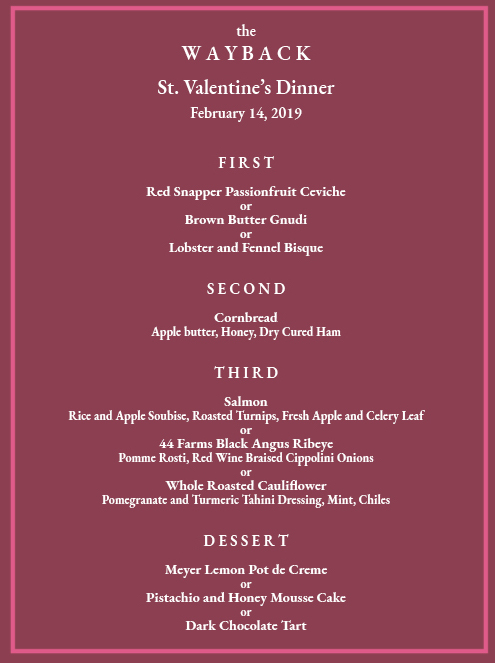 Email questions about this event to events@waybackaustin.com.