Event Information
Location
University of St. Thomas School of Law
1101 Harmon Place
Atrium
Minneapolis, MN 55403
Refund Policy
Refunds up to 7 days before event
Description
Join us for the 7th Annual Law Alumnae Brunch - Leadership at Your Best! Enjoy great conversation, breakfast, and a mimosa while we honor this year's Alumna Acheivement Award Recipient, Sarah Brenes '08 and hear from the Alumnae Leadership Panel. Please RSVP by Friday, October 27. This event is open to St. Thomas alumni, students, faculty and staff, and their guest(s).
ALUMNA ACHIEVEMENT AWARD RECIPIENT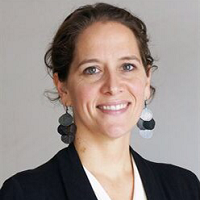 Sarah Brenes '08, Staff Attorney, The Advocates for Human Rights
Sarah Brenes represents refugees seeking asylum, detainees, and people with various immigration issues. She leads efforts to recruit attorneys to volunteer for The Advocates for Human Rights' to represent refugees and immigrants. She also leads training and support for the volunteer attorneys.
Prior to joining The Advocates, Brenes was a clinical law fellow at the University of St. Thomas School of Law. She taught and supervised students in the Immigration Law Practice Group, representing clients seeking asylum, family reunification benefits, and visas of victims of trafficking and violent crimes.
Brenes has worked with non-profit organizations and private immigration firms serving immigrant clients. She worked with the Migrant Unit of Southern Minnesota Regional Legal Services in North Dakota and Minnesota and with the Immigrant Law Center of Minnesota through a clerkship sponsored by the Minnesota Justice Foundation (MJF). In addition, she clerked at Centro Legal, Inc. as an Equal Justice Works Summer Corps Program Fellow.
Brenes is admitted to practice before Minnesota state and federal courts and before the Eighth Circuit Court of Appeals. She has served on the Immigration Council and the Legal Assistance for the Disadvantaged Committee of the Minnesota State Bar Association. She currently co-chairs the 5th Grade Essay Contest Committee of the American Immigration Lawyers Association.
ALUMNAE LEADERSHIP PANEL - 1.5 HOURS OF CLE CREDIT APPLIED FOR
Elizabeth Grande '04, Head of Market Specialists, Risk & Compliance, Thomson Reuters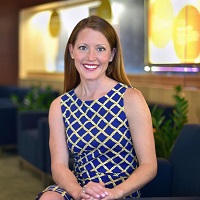 Elizabeth Grande supports the Risk Market Specialist team at Thomson Reuters. In this capacity, she leads three specialist teams focusing on Regulatory Screening and Enhanced Due Diligence, Compliance Training and Regulatory Intelligence. Collectively these three groups provide Subject Matter Expertise to financial and corporate clients. Prior to Thomson Reuters, Elizabeth worked for the Garretson Resolution Group and Analytics, working with Class Action and Mass Tort Litigations. Elizabeth started her legal career as a judicial law clerk for the Hon. David Duffy, Hennepin County District Court and later as an Associate for Ford & Harrison LLP focusing on labor and employment litigation. Elizabeth earned her law degree from the University of St. Thomas School of Law in 2004 and her undergraduate degree from Boston College.
In 2015, the Women in Sales organization named Elizabeth the Best Women in Financial Sales for North America. Elizabeth is a CEO Circle Award Winner, Team MVP and consistent top individual contributor. Law and Politics recognized Elizabeth as a "Rising Star" in 2007. Although her official legal career was relatively short, she is batting 1,000 in court with her one trial!
Elizabeth is passionate about increasing diversity in the workforce, in sales and in sales leadership. She is also a Bikram Yoga instructor.

Amanda Bloomgren '06, Attorney and Founding Partner, Bloomgren Hanson Legal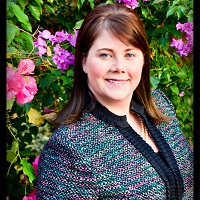 In 2011, Amanda Bloomgren and fellow St. Thomas Law Alumna, Katie Hanson, opened the law firm of Bloomgren Hanson Legal with a goal of providing practical client focused legal services. Amanda's practice areas include family law, real estate, small business issues and general civil litigation. Prior to Bloomgren Hanson, Amanda was an associate at a medium sized firm in the southwest suburbs. There she gained practical legal experience, but ultimately decided she was not only an attorney but a small business entrepreneur at heart.
Amanda earned her B.S. in Marketing and Public Relations from the University of Minnesota in 2002 and her J.D. From the University of St. Thomas School of Law in 2006. Amanda was named a Rising Star by Super Lawyers in 2015 and 2016. Amanda is is a Past President (2013) and active member of Chaska Rotary. Amanda chairs the Chaska Rotary Annual Gala, which during her four year tenure has raised over half a million dollars for local causes. Recently, Amanda joined the Minnesota Medal of Honor Memorial Board as Director and Secretary. Amanda also remains active in the St. Thomas Law community as a Faculty Law Mentor, J.D. Compass Career Strategist, and Director on the St. Thomas Law Alumni Advisory Board. In her free time, Amanda enjoys laughing at the antics of her toddler, Eli, and her chihuahua, Biggie Smalls, and helping her husband, Tamas, grow his custom shoe business. She also manages to spend time listening to wonky political podcasts and DVRing the Real Houseives franchise.
Erin Bryan '08, Vice President & Senior Corporate Counsel, U.S. Bank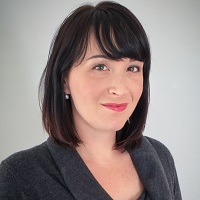 Erin Bryan serves as Senior Corporate Counsel in the Law Division of U.S. Bank, where she provides legal support to U.S. Bank's mortgage and consumer lines of business. Prior to joining U.S. Bank in 2014, Erin was an associate in the Finance and Restructuring group at Dorsey & Whitney LLP, where her practice included a wide variety of transactional matters and bankruptcy litigation for clients in the financial services, healthcare, technology, and energy industries. She began her legal career as a judicial law clerk for the Hon. Robert J. Kressel, United States Bankruptcy Judge.
Erin earned her law degree from the University of St. Thomas School of Law in 2007. She has been recognized as an "Up & Coming Attorney" by the Minnesota Lawyer (Class of 2014), and as one of the National LGBT Bar Association's "40 Best LGBT Lawyers Under 40" (Class of 2017).
Tisidra Jones '12, Creative Operations & Policy, Director, Creative Leadership Department, Intermedia Arts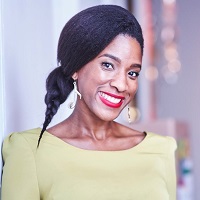 Tisidra's passion is pursuing social justice from the intersection of creativity (both art and entrepreneurship), law, and education. As an entrepreneur, lawyer, and former performing arts educator, these sectors are important to her and help her to better relate to the communities she serves. Prior to joining Intermedia Arts, Tisidra served as the Manager of Business Inclusion & Business Compliance for the City of Saint Paul. There, she sought to be an advocate for local small, small minority-owned, and small woman-owned businesses. She seeks to help those with a vision and a dream gain access to the tools needed for economic prosperity.
Tisidra has a B.A. in music, with a minor in sociology from George Mason University. She acquired her J.D. from the University of St. Thomas School of Law and is licensed to practice law in New York and Minnesota. As an artist, Tisidra has written, produced and directed award winning works focused on raising awareness about community issues and creating policy solutions for such issues.
Date and Time
Location
University of St. Thomas School of Law
1101 Harmon Place
Atrium
Minneapolis, MN 55403
Refund Policy
Refunds up to 7 days before event