Description
Join us for the 9th Annual Law Alumnae Brunch - Leadership at Your Best! Enjoy great conversation, breakfast, and a mimosa while we honor this year's Alumna Achievement Award Recipient, Summra Mohammadee Shariff '07, and hear from our keynote speaker, Emily Piper '05. Please RSVP by Monday, October 28. This event is open to St. Thomas alumni, students, faculty and staff, and their guest(s).
ALUMNA ACHIEVEMENT AWARD RECIPIENT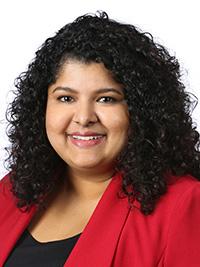 Summra Mohammadee Shariff '07, Executive Director & President of Twin Cities Diversity in Practice
Summra Mohammadee Shariff is active in the Minnesota legal community as a long-term member of the Minnesota Justice Foundation's Board and Executive Committee and as a board member for the Housing Justice Center. She also works with the Minnesota Asian Pacific American Bar Association, where she previously held a leadership role. Shariff is a strong advocate for intersectional diversity efforts and advancing professional and business development opportunities for attorneys of color.
"I was attracted to TCDIP because it is a strong coalition of law firm and business leaders with a deep bench of expertise and community support from organizations of all sizes," said Shariff. "The aggregate of our expertise and unique perspectives means together we can tackle issues of inclusion and diversity to make even greater gains in retaining and advancing diverse attorneys."
"After an exhaustive nationwide search, we are thrilled Summra is joining TCDIP to generate, capture and execute on ideas that tackle diversity and inclusion challenges," said Roshan Rajkumar, Co-Chair of the Board of Directors, TCDIP. "Over the years we have proudly built a well-respected, impactful program in the community, yet the time is right to go deeper. We're renewing our focus on developing diverse talent to take on leadership roles that nurture inclusive and diverse thinking."
TCDIP is a nonprofit association comprised of the leading Twin Cities legal employers with the vision to create a vibrant and inclusive legal community and mission to strengthen the efforts of member organizations to attract, recruit, advance, and retain attorneys of color.
KEYNOTE SPEAKER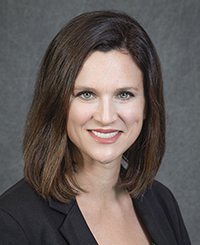 Emily Piper '05, Executive Director of Government Relations and Contracting of Hazelden Betty Ford Foundation
Piper, an attorney, is responsible for developing Hazelden Betty Ford's long-term government affairs strategy, focused on state regulatory and public policy opportunities as well as the expansion of core business segments via government contracts and public-private partnerships. Piper's experience working with mainstream healthcare providers and both public and private payors will also enable her to support Hazelden Betty Ford's exploration of new business and revenue models.
"I knew I wanted to continue doing mission-driven work after I finished my public service, and nowhere is the mission clearer than at Hazelden Betty Ford, where the singular purpose is to be a force of hope and healing for individuals, families and communities affected by addiction," Piper said. "I look forward to helping one of Minnesota's great healthcare organizations build its collaborative capacity and fulfill its mission and leadership role nationally."
From 2015-2018, Piper led the Minnesota Department of Human Services (DHS), which serves well over 1 million people and has an annual budget of $16.2 billion and more than 6,000 employees. Her agency administered a broad range of services, including health care, economic assistance, mental health care, substance use disorder treatment, child welfare services, and services for the elderly and people with disabilities.
Among other achievements, Piper led the extensive redesign of Minnesota's public substance use disorder treatment system, making it more responsive and effective. Prior to her DHS appointment by Gov. Mark Dayton, Piper served as Dayton's general counsel and deputy chief of staff. Before that, she was deputy commissioner and chief of staff for the Minnesota Department of Commerce, where she also served as general counsel.
Minnesota-headquartered Hazelden Betty Ford, celebrating its 70th anniversary this year, has grown to 17 sites nationally. It provides comprehensive inpatient and outpatient addiction treatment for adults and youth and also has significant education, publishing, research, prevention, advocacy and consultation resources. Having maintained a strong voice in Washington, D.C., for years, it now aims to expand its presence in state Capitols, where the addiction crisis has become a top priority.
"Emily will be valuable to the ongoing transformation and future of our business," said Nick Motu, Hazelden Betty Ford's vice president and chief external affairs officer.
"We have worked hard to expand our accessibility in recent years and are now growing and serving more people than ever. Along the way, we have been innovating and making significant improvements to our model of care," Motu added. "An opportunity now is to do what Hazelden Betty Ford has done throughout its history—work with others to share knowledge and expertise, and to advance addiction treatment into the future. Emily's hire is a big part of that strategy and will help us expand our relationships, influence and opportunities in a rapidly evolving healthcare landscape."