St. Thomas German Program Fall Lecture & Reception with Dr. Jeffrey Engel
Description
Dr. Jeffrey A. Engel: "Good thing you didn't know – the real story of the night the Berlin Wall fell".
Date and Times:
Monday, November 4, 2019
All Day – Opportunity to graffitie our own "Berlin Wall" (Campus Plaza)
6pm – Reception including heavy hors d'oevres and open bar
7:15pm – Lecture and Q&A
8:45pm – "Tear Down" of our "Berlin Wall" (Campus Plaza)

Tickets:
Admission $0-$35 including food and beverages
Location:
University of St. Thomas
James B. Woulfe Alumni Hall, Anderson Student Center (3rd Floor)
Interactive Campus Map
---
** When ordering multiple tickets, please add guest's name in comment box or order each ticket individually so that we can capture names of guests for name tags – Thank you! **
---
Lecture Abstract:
Lecture Abstract: We were lucky. Wars typically don't end so peacefully, nor empires collapse in a wave of optimistic cheers. Certainly not when nuclear weapons are involved. Yet that is how the Cold War ended, largely as soft as velvet, as one poet described. Yet communism's largely peaceful demise in Europe need not have been so pleasant: protestors and police repeatedly clashed to the brink of real violence, and the Berlin Wall itself opened, signaling more than any other moment the triumph of democracy and a new potential for a unified Germany, by accident. This is the story of how the Wall opened, and how a massacre such as had just recently occurred in Tiananmen Square was ordered for East Germany, but fate—and a fair bit of luck—intervened. This is the real story of the Cold War's end in Europe, and how close it all came to being more catastrophic than soft velvet.
Speaker Dr. Jeffrey Engel
is the founding director of the Center for Presidential History at Southern Methodist University and Professor in the Clements Department of History. A Senior Fellow of the Norwegian Nobel Institute and of the John Goodwin Tower Center for Political Studies, he graduated magna cum laude from Cornell University. He additionally studied at St. Catherine's College, Oxford University, and received his M.A. and Ph.D. in American history from the University of Wisconsin-Madison, before holding a John M. Olin Postdoctoral Fellow in International Security Studies at Yale University.
Having taught American history, international relations, and grand strategy at the University of Wisconsin, Yale University, the University of Pennsylvania, and Haverford College, he served until 2012 at Texas A&M University's Bush School of Government & Public Service as the Howard and Verlin Kruse '52 Professor and Director of Programming for the Scowcroft Institute for International Affairs, receiving during that a Silver Star Award for Teaching and Mentorship, a Distinguished Teaching Award from A&M's Association of Former Students, and a Texas A&M University System Chancellor's Teaching Excellence Award. In 2012 the Society of Historians of American Foreign Relations named him their Bernath Prize lecturer, while in 2019 SMU's Residence Life students voted him their Hope Professor of the Year.
Engel has authored or edited twelve books on American foreign policy, including
Cold War at 30, Feet: The Anglo-American Fight for Aviation Supremacy (Harvard University Press, 2007), which received the Paul Birdsall Prize from the American Historical Association
Local Consequences of the Global Cold War (Stanford University Press and the Woodrow Wilson Center Press, 2008)
The China Diary of George H.W. Bush: The Making of a Global President (Princeton University Press, 2008)
The Fall of the Berlin Wall: The Revolutionary Legacy of 1989 (Oxford University Press, 2009)
with Joseph R. Cerami, Rethinking Leadership and "Whole of Government" National Security Reform (Strategic Studies Institute, 2010)
Into the Desert: Reflections on the Gulf War (Oxford University Press, 2012)
with Andrew Preston and Mark Lawrence, America in the World: A History in Documents (Princeton University Press, 2014)
The Four Freedoms: FDR's Legacy of Liberty for the United States and the World (Oxford University Press, 2016)
with Thomas Knock, When Life Strikes the White House: Presidents and their Personal Crises (Oxford University Press, 2017)
When the World Seemed New: George H.W. Bush and the End of the Cold War (Houghton Mifflin Harcourt, 2017), which received the 2019 Transatlantic Studies Association Prize
with Richard H. Immerman, Fourteen Points for the 21st Century (University of Kentucky Press, in press)
with Jon Meacham, Peter Baker, and Timothy Naftali, Impeachment: An American History (Random House, 2018)
with Timothy Sayle, Hal Brands, and Will Inboden, The Last Card: Inside George W. Bush's Decision to Surge in Iraq (Cornell University Press, 2019).
A frequent media contributor on international and political affairs on venues including MSNBC, Fox News, CNN, National Public Radio, and the BBC, his scholarly and popular articles have appeared in such journals as Diplomatic History; Diplomacy & Statecraft; American Interest; USAToday; The Los Angeles Times; International Journal; The Dallas Morning News; The Houston Chronicle; Air & Space Magazine; and The Washington Post.
Engel lives in Dallas with his wife (the historian Katherine Carté) and two children, and is currently writing Thinking About Tomorrow: The 1992 Race for the White House that Defined Our times, to be published by the Liveright Imprint of W.W. Norton & Company.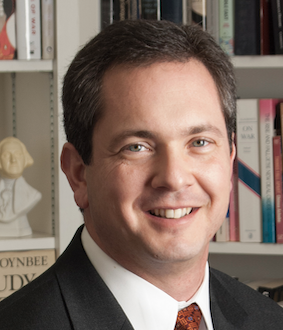 ---
Sponsors: The lecture is part of the 2019 "Wunderbar Together" Campus Campaign sponsored by the Embassy of the Federal Republic of Germany, Washington, D.C. and the University of St. Thomas.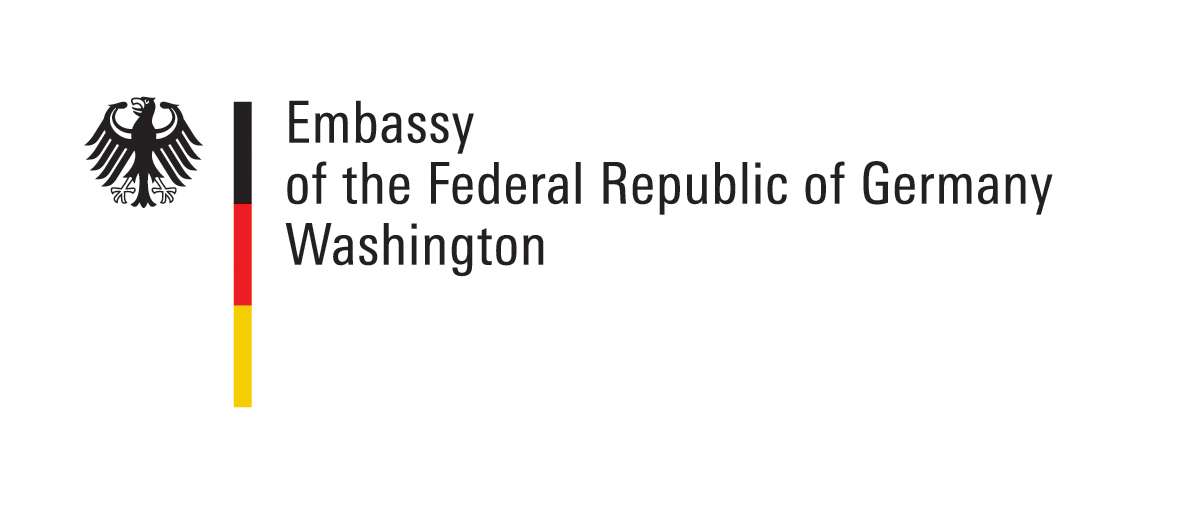 ---
---
German Program at the University of St. Thomas

Information on all German program Fall 2019 cultural events, click here
Information on the International Engineering Program: German & Engineering Dual Degree Program, click
here
Information on the German Major & Minor, click
here
Information on the German Program, German program page, click
here
---