About this Event
Murphy's Law
Founded in Astoria, Queens in 1983 Murphy's Law are huge part of the New York and American hardcore legacy. Their albums, such as the self entitled, "Murphy's Law" and the 1989 follow up "Back With A Bong" helped creating the sound of New York Hardcore back then, as well as what it stands for today.
Murphy's Law never abandoned the Hardcore scene or their fans. During the extensive career Jimmy Gestapo stayed true his scene earning him & the band the name of one of NYHC's all time favorites.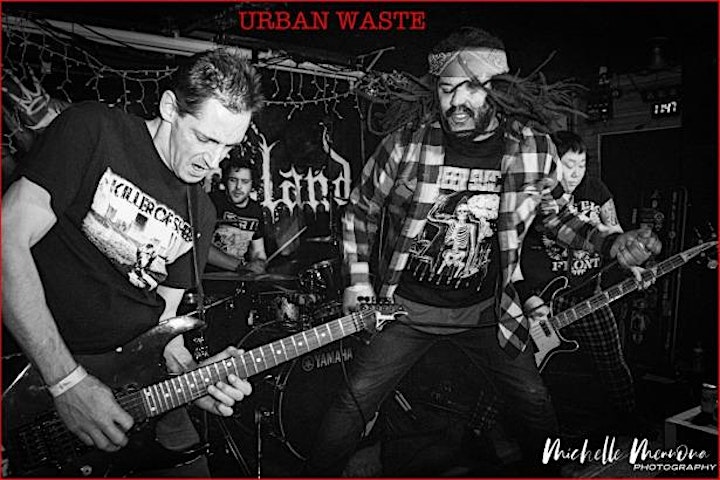 Urban Waste
Urban Waste is a hardcore punk band that was part of the New York renaissance of hardcore punk in the early 1980s. Much more raw, visceral, and overtly confrontational than their New York punk predecessors, they were contemporaries of Reagan Youth (of which bass player Andy Apathy was an early member), the earliest incarnation of the Beastie Boys, and Bad Brains. They belonged to a group of bands coming out of the borough of Queens that included Kraut, Gilligan's Revenge (later called Token Entry), Murphy's Law, and The Mob. The band, like many others of the era, was short-lived, and after the breakup several members went on to form Major Conflict.
In 2002 Urban Waste played CBGB's for a 20-year reunion, and record release party for "reissue" of the 82' E.P. This short lived fun experience ended a few months later. The band re-grouped again in 2008, playing infrequent shows, and released "Recycled" in late 2010. This was a compilation of unreleased songs and a few new songs written in this time period. 2012 was the strongest year for the band to date, as far as playing out, and writing new material. This is also the first time in the band's career that they have gone overseas, playing Europe in Venlo, The Netherlands on September 22, 2012.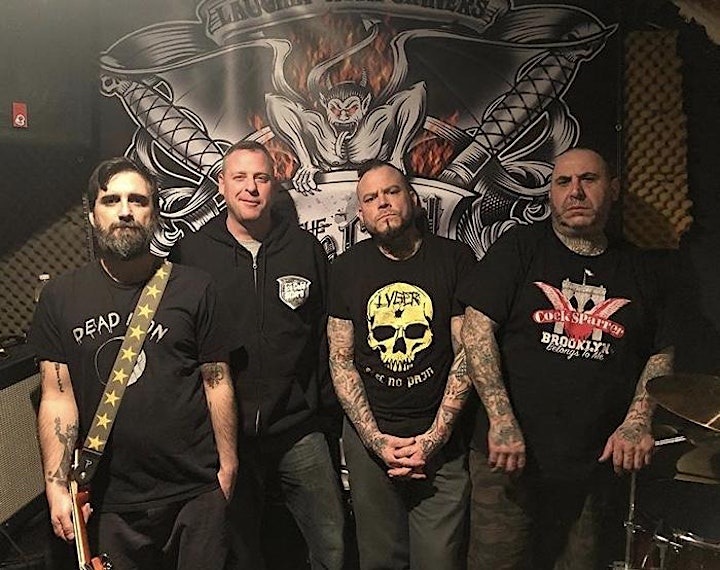 LVGER
Native New Yorkers and one Frenchie from hardcore, metal and Oi! Backgrounds play heavy rock n roll with a punk/ metal Edge. For fans of Motörhead, Rose tattoo and NWOBHM.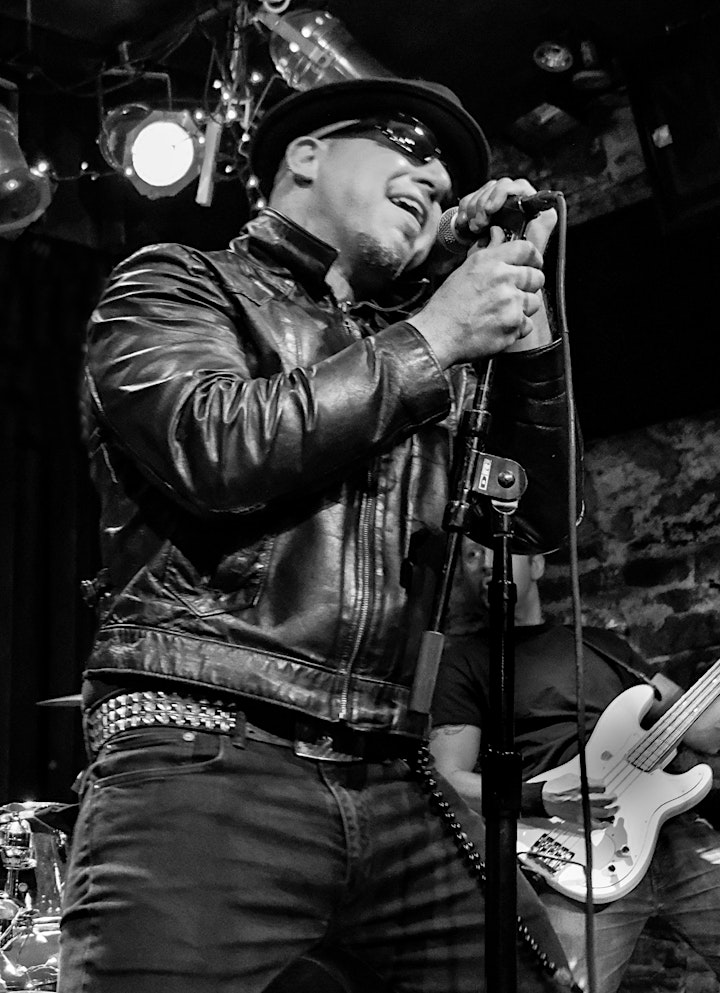 SickWalt
"New York City has not produced a band like this in decades.
In 2014 two NYC natives got together to capture the explosive spirit of Rock n' Roll that can only be compared the early works of the all-time greats like AC/DC, the Stooges, and MC5 to name a few.
The band, simply known as SICKWALT is an unapologetic, positive, high-energy, in your face, rock n' roll band from Astoria, Queens NY. With Walt 'Sick Walt' on vocals and Matt Middleton on guitar; the band's current lineup includes legendary NYHC drummer Eric 'Goat' Arce (The Misfits, Murphy's Law, Maximum Penalty) and bassist Rob Buckley (touring guitarist for NYHC legends Cro-Mags, co-founder of Urban Sun, and lead guitarist for M-16.)
In June of that year, Walter Novak joined Max Capshaw (Sick of it All, Murphy's Law) for the first time on stage at The Bowery Ballroom in NYC. They performed four songs together that sent the crowd into a tailspin. It was decided that this project must continue. SICKWALT began.
Since then, SICKWALT has opened for legends such as- The Dickies, Agent Orange, D.O.A., Handsome Dick and the Dictators, Heartbreaker Walter Lure and The Waldo's all over the major clubs of NYC such as St Vitus, The Bowery Electric, and The Mercury Lounge.
After 2 self-released EPs, SICKWALT returns in 2019 with their first full-length album SHOVE N' LOVE. This marks the band's most developed sound to date, with blazing crisp guitar riffs, thumping and pumping drums, and a robust bottom end that lays the foundation for SICKWALT's unique vocal style.
""SICKWALT strikes me as the kind of band you really need to see live to appreciate fully, so if you get a chance to take in a performance by these guys, don't think about it, just hop to it. SickWalt is a rock-n-roll band first and foremost, but they're definitely influenced by good old-school punk rock, of that there is NO doubt."" - Robert Rose, PUNK OUTLAW"
Performers
Date and Time
Location
Refund Policy