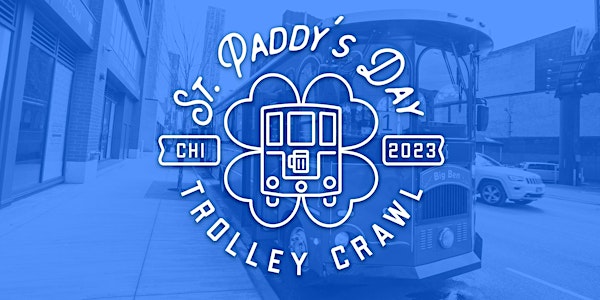 St Patrick's Day Trolley Pub Crawl - Blue Line
St Patrick's Day Trolley Pub Crawl - Chicago, IL - Blue Line
When and where
Location
Gaslight Bar and Grille 2450 N Clark St Chicago, IL 60614
Refund Policy
Contact the organizer to request a refund.
About this event
Blue Line Route:
9:00a - 11:00a Gaslight Bar
11:00a - 11:40a Crawl
11:40a - 1:20p Headquarters River North
1:20p - 2:00 p Crawl
2:00p - ??? Highline Bar and Lounge
What does my ticket purchase get me?
Access onto the trolleys. Express VIP entry into the bars Drink specials at each bar throughout the day. Specific drink specials will be shared at a later date
How do I make sure all of my friends get onto the same route as me?
You and your friends need to purchase the same color route. Route picking is first come first serve, once a route Is sold out there is ZERO exceptions. You are allowed to buy as many tickets as you want, so feel free to have one person buy for the whole group.
Please contact Corey directly at coreyhartmann@gmail.com for groups over 5 people or more. No large group discounts but I will work on getting all of you in a large group onto the same trolley. If you wish to rent out an entire trolley (40 people), please email me directly at the email above.
How do I get onto the trolleys/into the bars?
Ticket purchase will get you a bracelet that will be used for entry onto each trolley and into each bar. Check in will be the morning of March 11th at the first bar. Headquarters for Red Line, Gaslight for Blue Line, 80 Proof for Purple Line. No new bracelets will be re-issued if lost or damaged
Will there be alcohol on the trolleys?
No alcohol will be provided, but you are welcome to bring on your own alcohol to the trolleys. You will be allowed to bring beer, High Noons, Bourbon, Espresso Martinis, Jello Shots, whatever. Bring your alcohol with you to the first bar on your route and you will need to check it in with security until the trolleys arrive. When we load onto the trolleys at approximately 11:00 a.m., you will be able to get your alcohol at that time. Feel free to bring stuff to share as it is St Patrick's Day and things get rocking! PRO TIP: Bring a Styrofoam cooler that can be thrown away. After the last trolley stop at 2:00 p.m., the trolleys will be leaving and you will not be allowed to bring your leftover alcohol into the last bar. So bring whatever you want for the day, but you will not be allowed into a bar with your leftover alcohol or your cooler. NO GLASS ON THE TROLLEYS. ONLY CANS.
NO SMOKING ON TROLLEYS!!!!
Food? Parking?
You may purchase food at the bar. No food on the trolleys. Parking suggestions would be parking closest to the last bar on your route, then Ubering to your first bar. Odds are you should not be driving after attending St Patrick's Day in Chicago, there are plenty of public transportation options.
Dress/attire?
Other than the obvious green outfits, you will want to dress appropriately for the weather. Despite having express entry, each person will be ID'd as we enter the bar. So there could be a 5-8 minute wait in line as everyone enters the bar.
How do I make sure my friends and I all get on same trolley?
When we load onto the trolleys (11:00, 1:15), there are no assigned trolleys. Most people drop off their alcohol and claim their spot with their friends, and most people honor that system. Again, all trolleys are first come first serve. If you get separated from your friends, make new friends, be friendly. You are joining a pub crawl on St Patty's Day so make the most of it! Typical ride times are 30-45 minutes
***There are no bathrooms on the trolleys, so use the restroom prior to boarding.