Description
ST. PATRICK'S DAY
March 17, 2018
$65 pp...limited offer until 2/28/18
Savannah, GA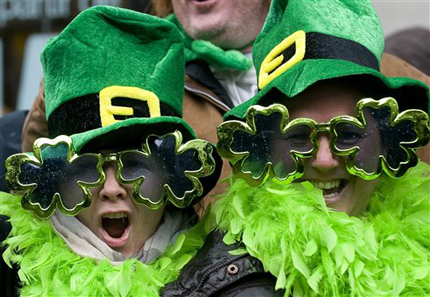 Join us for our 4th annual Party Bus to Savannah for St. Patrick's Day. In the past years people have traveled with us to New Orleans from Atlanta, GA, on the popular party bus, for Mardi Gras. When we say party bus, we do mean party bus! If you do not drink and don't like to party this may not be the trip for you.
***PLEASE REMEMBER TO WEAR GREEN***

PACKAGE PRICE (per person)
Bus Standard (Mar 1-12) - $75 pp
Bus Last Minute (Mar 13-15) - $85 pp
PRICE INCLUDES
Roundtrip motorcoach transportation from Atlanta to Savannah
Over 10 Hours in Savannah
St. Patrick Day GREEN Mixed Drinks
Music, fun, and surprises on the bus
Professional agent on board with you
Prizes
NOT INCLUDED
Travel Insurance
Meals
$5 Savannah Drink Bands - Wristbands are required for outdoor, downtown drinking and are $5 per day. Wristbands may be purchased at 24 locations upon arrival in Savannah.
MOTORCOACH ITINERARY - March 2018
Pickup location - TBA ... Secured Parking announced 1 week before departure to those paid & registered
Load Time in Atlanta: 6:45 AM
Departure Time: 7:00 AM
Return Load Time in Savannah: 10:45 PM

Return Departure Time in Savannah: 11:00 PM

Estimate Arrival Time in Atlanta: 3:00 AM

(Detailed itinerary and pickup location to be sent by March 12th)

PICK UP LOCATION & PARKING
Please be prepared to be at the pickup location at least 15 minutes before the bus departs. The buses will not sit and wait around. The bus will pull up and load everyone. We have a 24/7 secured parking with a popular parking company, however, you still park at your own risk. Detailed information is released to all persons that have purchased a ticket.
DRINKING ON THE BUS
This is a party bus! If drinking is not your thing, this may not be the trip for you. You must be 21 years or older, IDs will be checked. Please remember to eat before arriving at the bus. Know your limit. Do not over do it! Everyone is asked to be very careful drinking. You may bring a small cooler of your own favorite beverage (NO STYROFOAM COOLERS and COOLER MUST FIT UNDER YOUR SEAT)
Bar hop, see the green River, party on River Street, go to Wet Willies, check out Paula Dean's restaurant, take pictures of the different costumes, and enjoy the southern cuisine.
Visit here for more info: http://www.savannah.com/st-patricks-day-events-savannah/st-patricks-day-festival/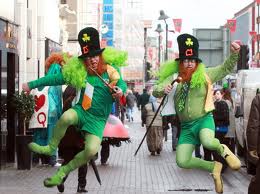 POLICIES

You must be 21 or older to attend this event.

All payments are non-refundable and non-transferable.
If you cannot go, you may change the name of the reservation up until March 12, 2018.
Parking at pickup location is at your own risk.
Itinerary posted is tentative and subject to change.
Please drink and behave responsibly.
Everyone must complete motorcoach waiver form before departure.
Disorderly behavior will not be tolerated and will result in immediate ejection from the bus.
Contact Us
Neptune Travel Group
P.O. Box 311467
Atlanta, GA 31131
MAIN 1-855-5NEPTUNE or 1-855-563-7886

FAX 404-549-4392
EMAIL info@neptunetravelgroup.com
Organizer of St. Patrick's Day Savannah 2018
Neptune Travel Group is a licensed and a worldwide accredited travel agency. We are dedicated to providing outstanding travel consultation and affordable deals for groups and individuals.  
Visit Our Website
www.neptunetravelgroup.com for more travel deals and travel resources.
Call Us
1-855-5NEPTUNE or 1-855-563-7886
Email Us
info@neptunetravelgroup.com 
Like Us on Facebook
facebook.com/neptunetravelagency