Description
Chicagoans,
The Chicago River is green, the air is crisp and it smells like drunk Irish people. Yup, its St. Patricks Day AKA one of Chicago's BIGGEST party weekends of the year! Join us and the rest of Chicago for our St. Patricks Day River North Bar Crawl. We'll be hopping around downtown hitting the best bars of River North at the heart of all the action. Along with over 100s other people having a great time, you'll get to see the world's famous Chicago River dyed emerald green, a Chicago tradition, as we walk over the bridge on our crawl.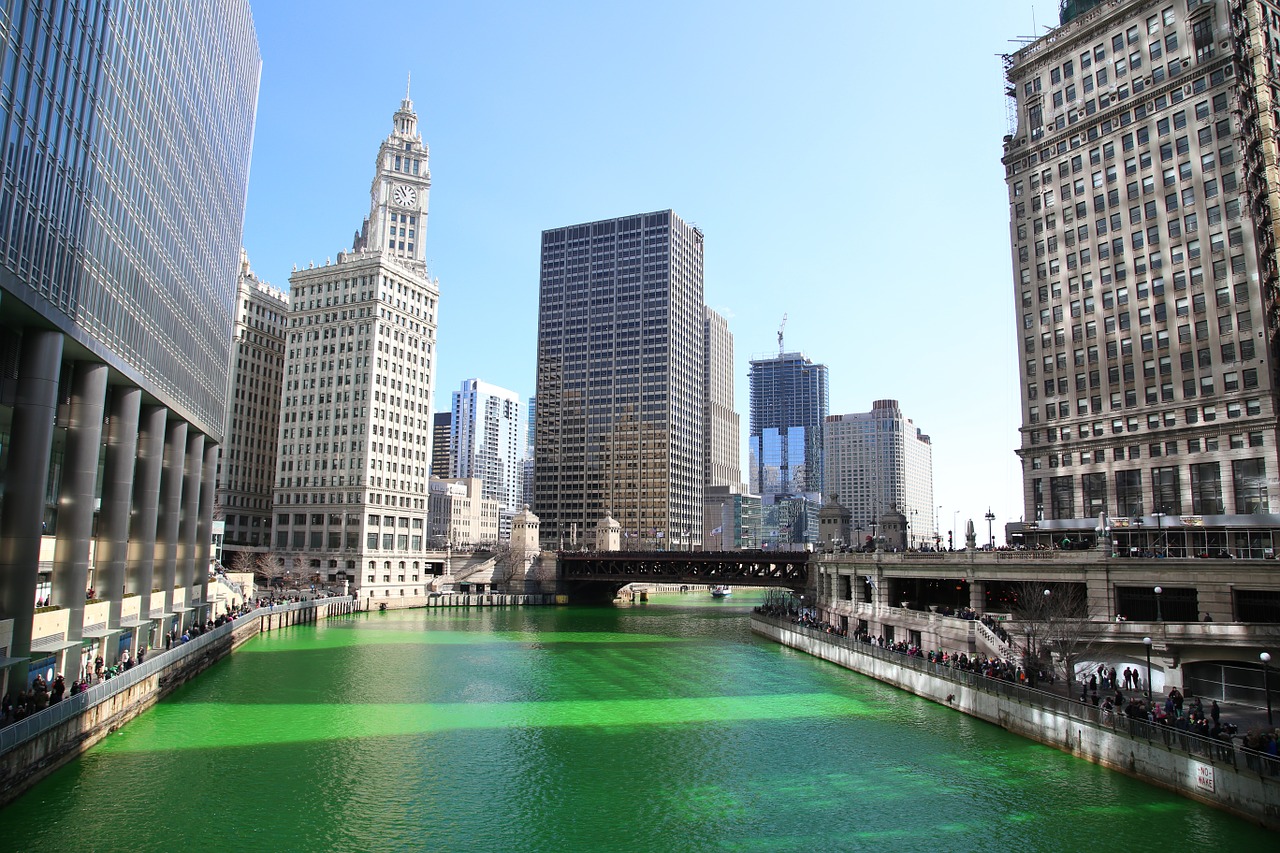 We'll be crawling from 3 PM - 9 PM, starting south of the bridge and working our way north so you can see all of Chicago on St. Pats Day. Along with some great people and great times, you'll also receive drink specials at each venue and party favors at our second venue!
But WAIT! We have MORE! Later on, we are throwing one HUGE St Patrick's Day after-party at the end of the night! But you are only invited to this amazing green sea of a party if you attend the River North Bar Crawl.
PLUS at each of our bar crawls we will have fun games and prizes! What are those? How about:
1. Prize for the most "sober" person! The winner gets two drinks of his or her choice (or $25 food)!
2. Prize for the most "Spirited Irishman or woman!" The winner gets a bottle of Jameson Irish Whiskey!
So cross over the green river, explore downtown Chicago with your friends like never before and have some fun on St. Pats Day as we party it up! Grab your tickets before they get more expensive or sell out!
Participating Bars: The best bars of River North will be listed as the St Patrick's Day nears
The St Patrick's Day River North Afternoon Bar Crawl Ticket Includes:
Entry to Meet People Chicago's River North Afternoon Bar Crawl
Invitation to The Five Saints Crawl after-party
1 drink ticket at The Five Saints Crawl after-party
Drink specials at participating bars
Participate in the "most sober" and the "most spirited Irishman or woman" contest
*ADDITIONAL IMPORTANT DETAILS*
*All guests must be 21 and older with State ID*
**Bar schedule will be emailed to ticketholders the night before event*
*All ticket sales are final and non-refundable*
*Entry into venues immediately is not guaranteed, there may be a wait*