Description
Join us for this ALL-AGES event at the Garden Amp on Main St. Garden Grove, CA.
This is a FREE event for Garden Grove residents and FREE for all eventbrite RSVP's.
Join us for food trucks, green beer, bag pipe lessons, a kilt show, lucky charm crafts, a clover scavanger hunt, and much more to be announced!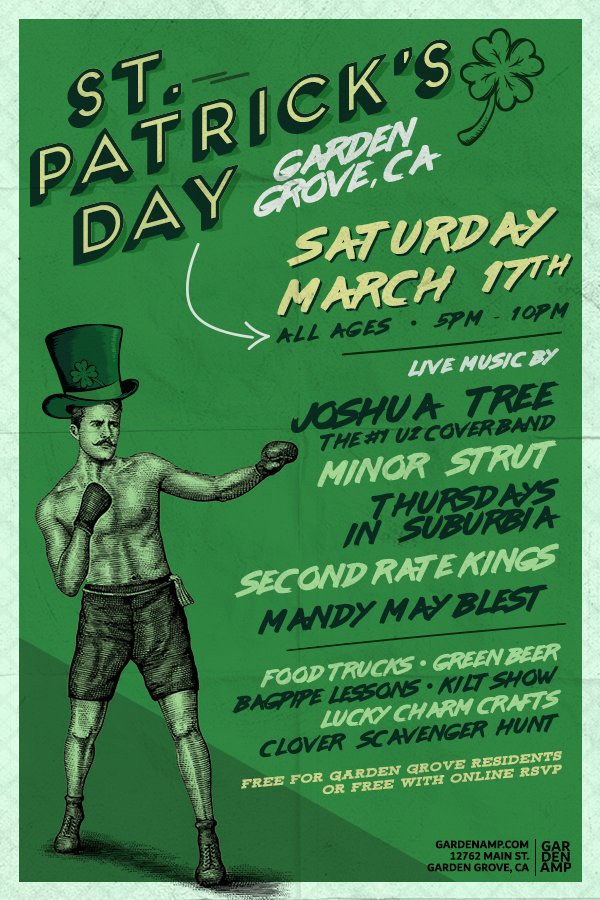 After the event, head to The Wharf for dinner and drinks (down the street from the Garden Amp) for the After Party! There will be a Live DJ for their weekly 80's Fever Night.
The Wharf is an Asian-Cajun Fusion Seafood Restaurant located on Main St. Garden Grove that has a full bar and is open to all ages!