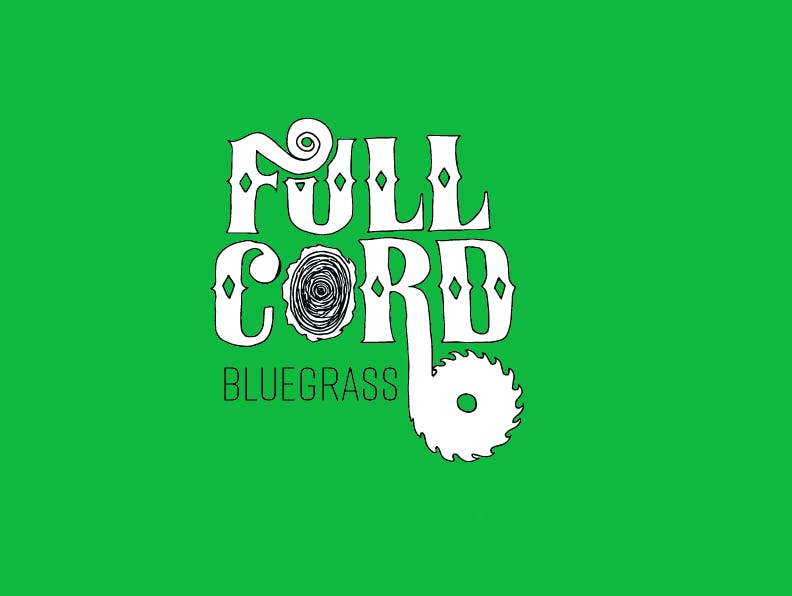 About this Event
1st Annual St Paddy's Celebration
Full Cord Bluegrass
And
Roosevelt Diggs
Saturday, March 16th, 2019
Tickets
10/16
Doors 6:00pm
Show 7:00pm
Full Cord started as a project between band members upright bass player Todd Kirchner & guitar/mando player Eric Langejans. Soon after, Danny Seabolt, fiddler extraordinaire and luthier joined the band. The newest member is Brian Oberlin on mandolin (formerly of Grasshoppah) . All seasoned bluegrass musicians they wanted to build a musically diverse band using traditional bluegrass instruments.
The band has an extraordinary song base, with songs ranging from traditional country and bluegrass to modern pop hits, big band era tunes and everything in between (and we do mean everything!). With hundreds of songs in their repertoire, they never run out of songs to choose from.
Based in West Michigan, Full Cord has had the privilege of performing all over the state, from private parties and events to breweries, barns and bluegrass festivals.
With the talent of over 100 years combined musical experience, Full Cord brings incredible style to traditional bluegrass. They are introducing bluegrass music to everyone in a way that keeps people coming back for more.
THE BAND
ERIC LANGEJANS
Eric is a multi-instrumentalist with an exceptional ear for music. He has been in many bands including Down Home and Woodpile. Affectionately called "Fast Eric" by his peers, his lighting fast riffs on the guitar are a sight to behold and a joy to listen to.
TODD KIRCHNER
Todd has played bass since his early teens and grew up attending bluegrass festivals. He has honed his skills on the upright bass over the years and has played in several bluegrass bands including Rusty Thimbles, Continental Blue, and Who Hit John?
DANNY SEABOLT
A violin and bow maker by trade, Danny knows fiddles. His electrifying fiddling skills add a whole new dimension to the band's performances in the best way possible. Danny has performed with Max and Ruth Bloomquist, and continues to perform with The Oat Bran Boys at the Red Rooster Tavern in Muskegon. Danny and Todd also volunteer as Muso's at Midwest Banjo Camp in Olivet, Michigan. 
BRIAN OBERLIN 
Brian Oberlin is an internationally acclaimed mandolin player and educator. During his decades long professional career, Brian has been playing swing, bluegrass, and Italian classical as a solo mandolinist and vocalist. Brian celebrated the release of his 20th album in May, 2016; Troubadour which features Brian playing solo and singing original music. Along with the myriad of award-winning bands (The Journeymen, GER Mandolin Orchestra with Mike Marshall and Twin Mandolin Slingers with Evan J. Marshall) and ensembles he has collaborated with throughout the United States and Europe, Brian is also the founder and director of the River of the West Mandolin Camp, the Great Lakes Mandolin Camp and the Oregon Mandolin Orchestra. Brian was a top ten finalist at the 2013 Telluride Troubadour Contest, an instructor/performer at the 2012, 2013 and 2017 International Mandolin Academy in Italy, a featured soloist at the 2014 EuroFest Plucked String Festival in Bruchsal, Germany, and a featured soloist at the 2015 Mandolin Upgrade festival in Berlin, Germany. When he is not performing, Brian teaches music to children and adults at art centers, cultural events, festivals, camps, music schools and academies.
Find more about Brian at www.mandoberlin.com