St. Mary's Law Journal hosts the Fifteenth Annual Symposium on Legal Malpra...
Description
With distinguished speakers from the bench, the trenches, and academia, the 15th Annual Symposium on Legal Malpractice & Ethics features topics that will keep practitioners informed on professional responsibility issues relevant in practicing law today.
Everyone Makes Mistakes: Attorney's Fee Recovery in Legal Malpractice Suits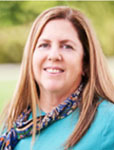 Sande Lynn Buhai is a Clinical Professor and Director of the Public Interest Law Department at Loyola Law School. She teaches in the areas of lawyering skills and professional responsibility. Previously, Professor Buhai worked as the Director of a disability rights organization and as a Deputy Attorney General for the State of California. Professor Buhai is a graduate of UCLA and Loyola Law School, cum laude. She has served on many state, national and local bar committees, including the California State Bar Association Committee on Professional Responsibility and Competence and the Los Angeles County Bar Association Committee on Professional Responsibility. She is a past Chair of the American Association of Law Schools Section on Pro Bono and Public Service Opportunities. Professor Buhai publishes in the areas of professional responsibility and disability rights.
Personal Jurisdiction in Legal Malpractice Litigation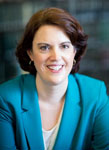 Cassandra Burke Robertson is the Director of the Center for Professional Ethics, Professor of Law, and Laura B. Chisolm Distinguished Research Scholar at Case Western Reserve University School of Law. Prior to joining the law faculty in 2007, Professor Robertson clerked for the Texas Supreme Court and served as Assistant Solicitor General in the Office of the Texas Attorney General. She teaches civil procedure, professional responsibility, international civil litigation, and commercial law. Professor Robertson received a law degree from the University of Texas at Austin, where she also obtained joint master's degrees in Middle Eastern Studies and Public Affairs. Her scholarship focuses on legal ethics and litigation procedure within a globalizing practice of law. She has published in the Columbia Law Review, Boston College Law Review, and the Washington Law Review, among others.
Avoiding Grievances: 25 Things You Can Do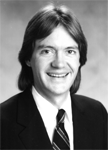 David Bright earned his undergraduate degree from the University of Texas and his J.D. from St. Mary's University School of Law. Mr. Bright is now Of Counsel to the law firm of Sico, White, Hoelscher, Harris & Braugh L.L.P. where he specializes in catastrophic personal injury, product liability, and automotive defect cases, heavy trucking cases, complex commercial cases, class actions, and mass torts. David is an "AV" rated lawyer, the highest peer-based rating available for professional ability and integrity. He has served as Chairman of the State Bar of Texas District 11-A Grievance Committee, member of the Pro Bono College of the State Bar of Texas, President of the Corpus Christi Bar Association, Chairman of its Continuing Legal Education Committee, and Course Director of its Annual Advanced Civil Trial Law Seminar. He has served as Education Chairman of the Attorneys Information Exchange Group and as Chairman of its Helmet Litigation Subgroup. Mr. Bright is the recipient of the Judge Paul W. Nye Professionalism Award and has repeatedly been selected as a "Super Lawyer" by Texas Monthly Magazine. He handles cases across the United States.
Weathering the Worst Storm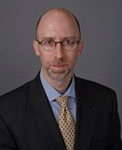 Giel Stein is a Senior Counsel and Special Assistant United States Attorney with the United States Social Security Administration, Office of General Counsel, concentrating in federal sector trial work. Mr. Stein is also an appointed Hearing Board Member of the Illinois Attorney Registration and Disciplinary Commission and an Adjunct Professor of Law at Northwestern University Law School and the University of Illinois, where he teaches trial advocacy and civil discovery. In addition, Mr. Stein performs mediations for the Chicago Federal Executive Board and the Center for Conflict Resolution. He is a graduate of the University of Chicago (B.A./M.A.) and Northwestern University (J.D./Ph.D.).
Can Courts Require Civil Conduct?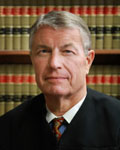 The Honorable Douglas S. Lang has served on the Texas District Court of Appeals-5th District at Dallas since October, 2002.
He earned his undergraduate degree from Drake University and his J.D. from the University of Missouri Law School. Justice Lang has been active in community and bar association activities, serving as president of several associations. He was a member of the Board of Directors of the State Bar of Texas, which recognized him as Outstanding Third Year Director. Also, he has served as Chair of several entities, including the Dallas Bar Foundation, the Texas Center for Legal Ethics and Professionalism, and Legal Services of North Texas, Inc. Currently, he serves as a member of the Board of Trustees of Drake University, and member of the executive committee and a trustee of the American Inns of Court Foundation. His civic activities have included service as a member of the Salesmanship Club of Dallas, member of the board of governors of The Dallas Foundation, and Boy Scout troop leader. Justice Lang has frequently spoken at seminars and bar association gatherings across the country and has published numerous articles in Texas journals.
Judicial Disqualification and Recusal in Criminal Cases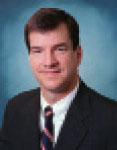 Edward Wilkinson is an Assistant Criminal District Attorney in the Tarrant County District Attorney's Appellate Section. He has written four books on ethics in criminal law: Conflicts of Interest; Brady Duties and the Pre-Trial Disclosure of Evidence; Legal Ethics in Texas Criminal Law: Prosecution and Defense; and Texas Prosecutorial Ethics. In addition, he has published numerous law review articles on ethics issues. He has been an ethics speaker at national, state, and local continuing legal education programs sponsored by various professional organizations. He is board certified in both criminal law and criminal appellate law by the Texas Board of Legal Specialization. He earned a B.A. at Georgetown University, an M.A. at the University of North Carolina at Chapel Hill, and a J.D. at the University of Texas at Austin.
When Lawyers Testify as Expert Witnesses: Navigating Some Deep and Troubled Jurisprudential Waters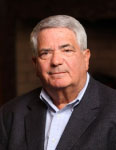 W. William Hodes is an honors graduate of Harvard College and Rutgers Law School. He is currently Professor Emeritus of Law at Indiana University, where he taught professional responsibility, civil procedure, and constitutional law for twenty years before retiring to establish a solo practice in 1999. He chiefly provides representation, consultation, expert testimony, legal opinions, and other counsel and assistance to lawyers in the areas of the law of lawyering, and constitutional, appellate, Supreme Court, other complex litigation.
While on sabbatical leave during the October 1996 Term of the Supreme Court, Professor Hodes clerked for Justice Ruth Bader Ginsburg, who had been one of his law professors. He is a co-author (with Geoffrey C. Hazard, Jr. and Peter R. Jarvis) of THE LAW OF LAWYERING (4th ed., 2015), a nationally recognized treatise on legal ethics that has been updated annually since the first edition was published in 1985.
Legal Marketing Through the Decades: Pitfalls of Current Marketing Trends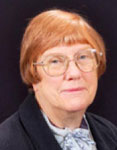 Elizabeth A. Campbell is a resident of Mt. Pleasant, Michigan where she is currently a professor of Business Law at Central Michigan University. She received her undergraduate education at Georgetown University and the University of Detroit, and her J.D. from Michigan State University College of Law. She served as a research attorney for the Michigan Court of Appeals and subsequently as law clerk to the Honorable Damon J. Keith, judge of the U. S. 6th Circuit Court of Appeals. As a research attorney, she has participated in research and drafting of legal briefs on four cases which were argued before the U. S. Supreme Court. As a member of the Central Michigan University faculty, College of Business Administration, Department of Finance and Law,
since 1974, Professor Campbell has published numerous articles in law reviews and also has been active as a public defender in the Isabella County Trial Courts.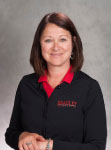 Tanya M. Marcum, J.D., is an associate professor of business law at Bradley University. She received her undergraduate education at Central Michigan University and her J.D., cum laude, from Thomas M. Cooley Law School. She worked for the Office of Chief Counsel of the Internal Revenue Service for almost ten years where she was also sworn in as a Special Assistant U.S. Attorney for the Western Judicial District of Michigan representing the IRS in federal Bankruptcy Court. Dr. Marcum has published over twenty-five articles in law reviews and business academic journals.