St. Luke's 28th Concepts in Oncology Conference
Description
St. Luke's 28th Concepts in Oncology Conference-Immuno-Oncology: The Path to Personalized Medicine
Conference Description
Provide attendees with current evidence based practice information regarding immunosurveillance and cancer's ability to subvert normal immune regulation.

Awareness of new immunotherapies being used for treatment and the impact this has on patients with advanced, previously untreatable malignancies will be acquired.

Attendees will be able to use this information to provide quality patient care as they provide education and symptom management for those receiving immunotherapies.

Additionally, our keynote speaker will highlight compassion fatigue in oncology healthcare workers.
*Continental breakfast and lunch will be provided
---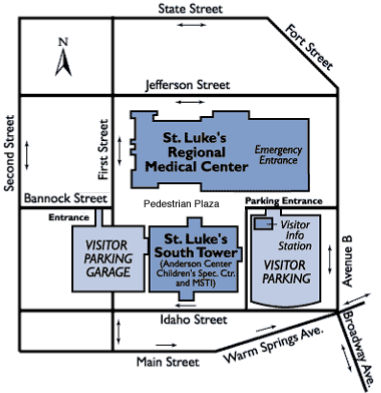 From I-84 take Broadway Exit (#54) north
Continue through the Front Street intersection

Turn left at the light on Warm Springs Ave.

Turn right at the light on First Street.
Please Register by October 6, 2017.
Space is Limited