Description
St. Louis Women in Digital OPEN October Meetup
Women have broken and continue to break barriers while rising to the C-Suite of the digital industry. Throughout this process, they must face barriers their male colleagues may never experience.
Join the St. Louis chapter of Women in Digital to discuss what it means to be a woman working in the digital field in 2018. Our experienced panelists will discuss the challenges of rising in the corporate arena, entrepreneurship, challenging resistance to diversity in the workplace, and the delicacy of work/life balance. We'll also partake in our signature "ask & gives" session, where you can ask advice and share your expertise with other women working in digital.
Agenda
6:00pm - 6:30pm: Check-in. Mix + Mingle

6:30pm - 6:45pm: News + Updates - Learn about the history and founding of Women in Digital, the benefits of Membership, and how we build each other up by exchanging our power.

6:45pm - 7:30pm: Guest Panel;

Moderator - Tess Yocom, Event Chair, Women in Digital + Digital Marketing Strategist, Pan Galactic Digital
Katie Stuckenschneider, Marketing & Digital Media Manager, Forest Park Forever
Sheila Burkett, CEO and

Founder, Spry Digital

Nicole (Nicci) Roach, Co-Founder and Chief Operating Officer, Mosaic Ceiling.
7:30pm - 8:00pm: Individual Asks + Gives, and open networking continues. Members trade their power by asking for, and giving, support, advice, and favors.
Guests
Moderator - Tess Yocom, WID Event Chair + Digital Marketing Strategist, Pan Galactic Digital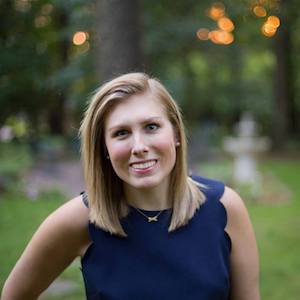 Tess Yocom is a Digital Marketing Specialist at Pan Galactic Digital, a data-driven digital marketing agency based in Kirkwood. She works closely with clients across multiple industries to develop search engine optimization strategies to help them achieve their goals. Tess is also active in the St. Louis community, where she serves as the Event Chair of Women in Digital - St. Louis, on the marketing committee for Safe Connections Young Professionals, and is involved in Young Friends of Tower Grove Park. As an intersectional feminist, she is passionate about advocating for more inclusive workplace environments for women and female-identifying individuals of all backgrounds. Tess graduated from the University of Missouri - Columbia with a Bachelor of Journalism.
Katie Stuckenschneider, Marketing + Digital Media Manager, Forest Park Forever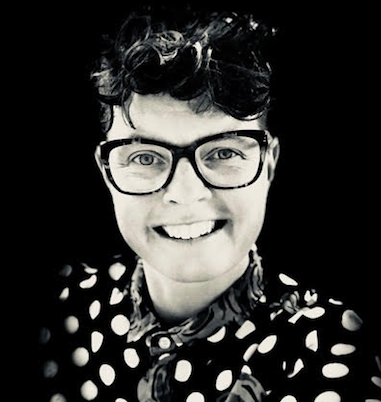 Katie Stuckenschneider is the Marketing & Digital Media Manager at Forest Park Forever, the nonprofit conservancy that partners with the City of St. Louis to care for Forest Park. She recently accepted the position after her 6-year tenure as the Communications Director at PROMO, Missouri's statewide LGBTQ organization. She is a lover and believer of organizing communities through digital and traditional media. Katie is an experienced content creator, analytics converter, and has a strong track record of implementing and executing communications strategies aligned with the heart of the missions of various nonprofits. Katie is also a speaker. She has spoken at various media conferences and colleges across the state and country.
Nicci Roach, Co-Founder, Mosaic Ceiling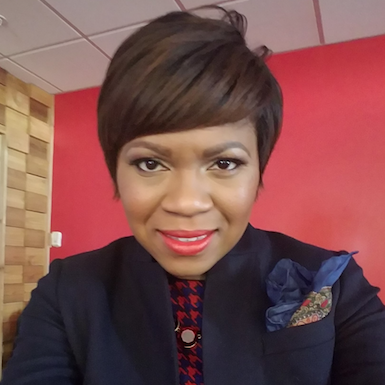 Nicole (Nicci) Roach served as Webster University's inaugural Associate Vice President for Diversity and Inclusion and Senior Director for Community Engagement. She contributes as an adjunct professor within the School of Business and Technology - Management Department. Nicci is the Co-Founder and Chief Operating Officer of Mosaic Ceiling, a 501(c)3 nonprofit organization with a mission of Empowering Women One Ceiling at a Time. Her voice can be heard on the airwaves of Jubilee 690AM KSTL were she serves as radio host for Pathway to Careers Talk Show and the PSA community affairs segment. Nicci holds a Master of Arts in Public Relations; Master of Arts in Human Resources; and a Bachelor of Arts in Media Communications with a minor in Women's Studies from Webster University; Diversity Management certificate from Cornell University; and a certificate of participation in the Women in Educational Leadership program from Harvard University. She is currently completing doctorate studies in Higher Education Leadership.
Sheila Burkett, CEO, Spry Digital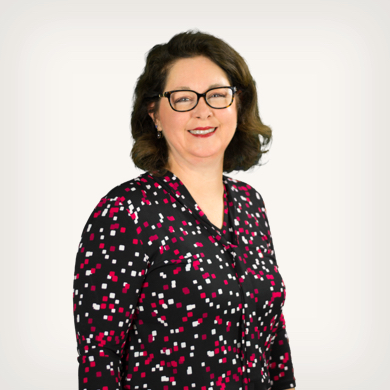 Sheila Burkett is the Founder and CEO at a successful St. Louis interactive agency, an advocate for women in technology, and a dynamic networker. Prior to Spry Digital, Sheila was a partner at Edward Jones with over twenty years of experience in their Information Systems division. Combining her business and technology experience, Sheila Burkett helped start Spry Digital in April 2010 along with her three partners. Spry Digital bases their work on providing the highest quality, customized, and scalable solution for every client. Sheila has her bachelor's degree from UM-St. Louis and an MBA from Washington University. Along with her current work at Spry Digital, Sheila serves on multiple boards, associations, and alumni organizations.
Parking + Directions:
• Building Access - COVO's front entrance is off N 4th Street and Pine Street.
• PARKING A - Kiener Plaza East, 500 Pine St, St. Louis, MO 63101
• PARKING B - QuikPark, 309 N 4th St, St. Louis, MO 63102
• METROSTOP - 4th Street @ Pine NB
• METROLINK - Convention Center
All professionals in digital and tech industries are welcome. Our members have a digital focus within the creative, marketing, advertising, or communications fields. From content strategists to designers, developers to social marketing pros and CMOs – you are all professionals in digital and all welcome at our events.

Memberships are currently on sale in St. Louis and going quickly. Learn more about Membership and become a member here.

Please do not attend if you have a sales motivation. Soliciting our attendees and members for business or sales is strictly prohibited. If you do so, you will kindly be asked to leave OR you can officially sponsor us (a better option).

We welcome all female, female-identifying, and LGBTQ persons.

Men, we prefer you not attend our member meetups. Why? By nature, when faced with challenges, women respond by creating community. This is ours. If you would like to support us there are so many ways:

Buy group memberships for the women on your team.

Join the other Digital Dudes that have supported us. Click here for a list of the men who have stepped up for us in a big way.