Description
MEMBERS ONLY - St. Louis Women in Digital February Meetup
Resumes are living documents and should adapt and change as often as your career goals. This month with Women in Digital, discover whats new in resumes now, while learning tips and strategies to make your resume stand out from the crowd.
This month's theme: Resume Building

Agenda:
8:00am - 8:30am: Check-in. Mix + Mingle
8:30am - 8:45am: News + Updates from City Champion and Board
8:45am - 9:15am: Featured Guest; Elizabeth Ledbetter, Vice President/Metro Market Manager of TCG and Robert Half Technology, The Creative Group - Resume Building
9:15am - 10:00am: Ask + Give Exchange. Members trade their power by asking for, and giving, support, advice, and favors.
This event is for Women in Digital members only.
Memberships are currently on sale in St. Louis and going quickly, be one of the first 150 members to take advantage of our low, Founding Member monthly membership rate of $25/month or $250/year. Become a member here.
Guest Speaker: Elizabeth Ledbetter, Vice President/Metro Market Manager of TCG and Robert Half Technology, The Creative Group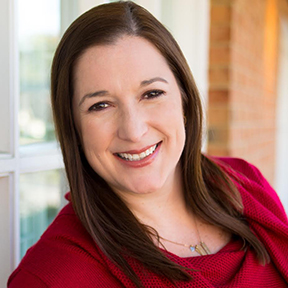 Elizabeth Ledbetter is the St. Louis metro market manager for The Creative Group, a division of Robert Half specializing in the placement of highly skilled interactive, design, marketing and public relations professionals on a project and full-time basis. She also manages Robert Half's IT division, Robert Half Technology who specializes in placing IT professional on a project and full-time basis. Elizabeth joined The Creative Group/Robert Half in 2008 and was previously the agency director for an entertainment agency in St. Louis. She is an active member of many local associations, including the American Marketing Association (St. Louis chapter). Elizabeth is a graduate of Purdue University. As a business unit of Robert Half, the world's first and largest staffing firm, The Creative Group is backed by a history of excellence. For more information, visit www.roberthalf.com/creativegroup.
Resume Building
Elizabeth's presentation will focus on:
LinkedIn Tips and Tricks to have a stellar profile
Resume guidance: Capturing the right information to get you the job you want
Digital positions that are in demand, and salary data to ensure you are getting market value
Why you should use a recruiter to staff your digital team, or to find your next dream job
Our mission:
Your digital talent makes you one of the most powerful women on the planet. Together, we join to share our knowledge, to inspire each other, and to be empowered by that strength. Our mission is to connect women in digital through engaging and educational events, and to enable them with the confidence and tools necessary to exchange their power. Learn more about Women in Digital here.
Testimonial:
"I recently attended my first Women in Digital meet up and it was unlike any other 'networking' event. While every person in the room was there in a professional capacity, there was an undercurrent of shared values, shared struggles, and shared desire for change.
It was a powerful experience to see women band together to raise each other up in a way that only women can. I can't recommend joining Women in Digital enough. This is a professional community that feels like the home we never knew we needed, but have always been seeking." - Alaura Weaver, Copywriter + Content Strategist
Who should attend?
All women in digital creative, marketing, advertising, and tech fields are welcome. Our members have a digital focus within the marketing, advertising, and communications industries. From content strategists to designers, developers to social marketing pros and CMOs – you are all women in digital and all welcome at our events.

Become a Women in Digital Member to attend. Join here.

Please do not attend if you have a sales motivation. Soliciting our attendees and members for business or sales is strictly prohibited. If you do so, you will kindly be asked to leave OR you can officially sponsor us (a better option).

No men allowed. Sorry guys, this event is exclusive to women, and those who identify as women.
If you would like to sponsor this event or others, please contact Renee at renee@womenin.digital
Thank you to our venue partner:

RISE Collaborative Workspace is a female-focused co-working space located in the prestigious Ladue-Clayton corridor of St. Louis, Missouri. Far more than a convenient, professional, and well-equipped workspace, RISE Collaborative meets the unique needs of businesswomen by enabling its members to engage with the curated community of members and advance themselves both professionally and personally through collaboration and educational programming.