Description
Join 99.7Now! SF's #1 Halloween Destination. Free w/RSVP
View Party Video Here
Over 1000 RSVPs! Extra Early Arrival Advised
Purchase "VIP Express Entry Ticket" to Ensure Admission
Costumes Strongly Advised (NOT Required)
FAMOUS: Halloween meets Hollywood!
A Celebrity Masquerade Extravaganza

Party with 99.7Now's St. John @ the prestigous Grand Nightclub in SF,
and experience 10,000 square ft. of pure Bliss with 99.7 DJ Midnight & the DMP Takover!
Capacity Guaranteed!
Get your FREE ticket Today!
or Purchase GA Ticket to ensure admission!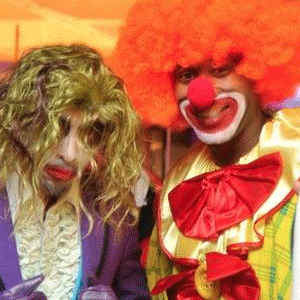 In A World, Where the Ghosts & Soul of Hollywood Are Alive and Well,
Something Strange Is In The Air... And You... Are The Celebrity!
We're Looking for Best Costume!
Hollywood Icons • Movie Stars • Super Heroes • Villains • Music Legends
Reality Stars • Delicious Hollywood Sex Symbols
Enter The Hollywood Icon Costume Contest!
$1500 in Cash and Prizes!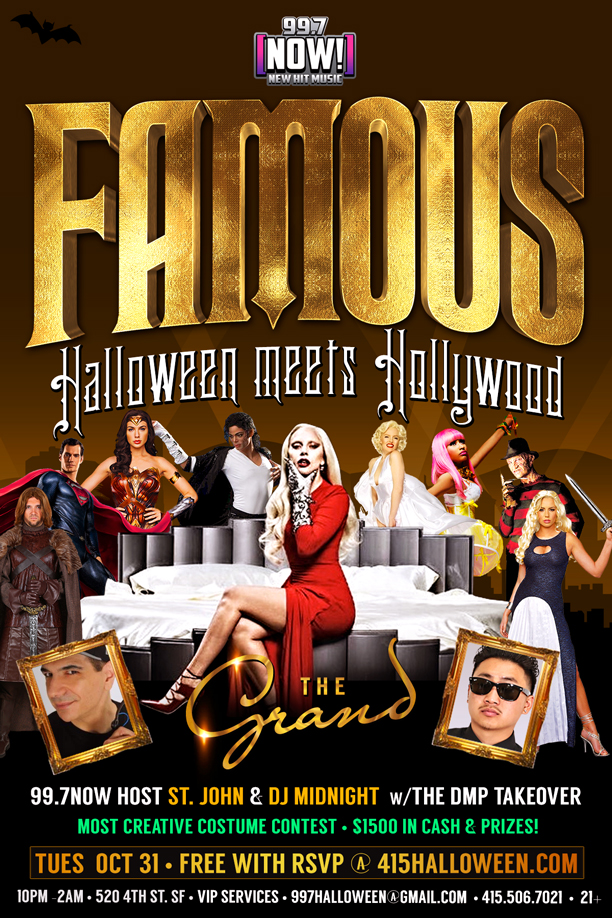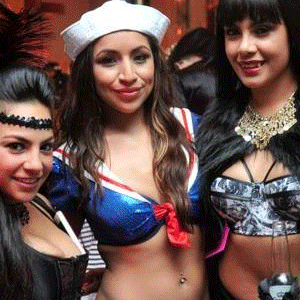 Thank you for choosing 415Halloween.com.
For Inquires or VIP Service, Text 415.583.7859 for a faster response.
415Halloween.com | 997halloween@gmail.com
21+ w/ID | Costumes Encouraged | Early Arrival Advised