St John Vision 20/20 Exhibition

Thursday, October 18, 2018 from 6:30 PM to 9:00 PM (SAST)
Ticket Information
This event is invite-only
You need an invitation to register for this event.
Contact the host
to find out more.
Event Details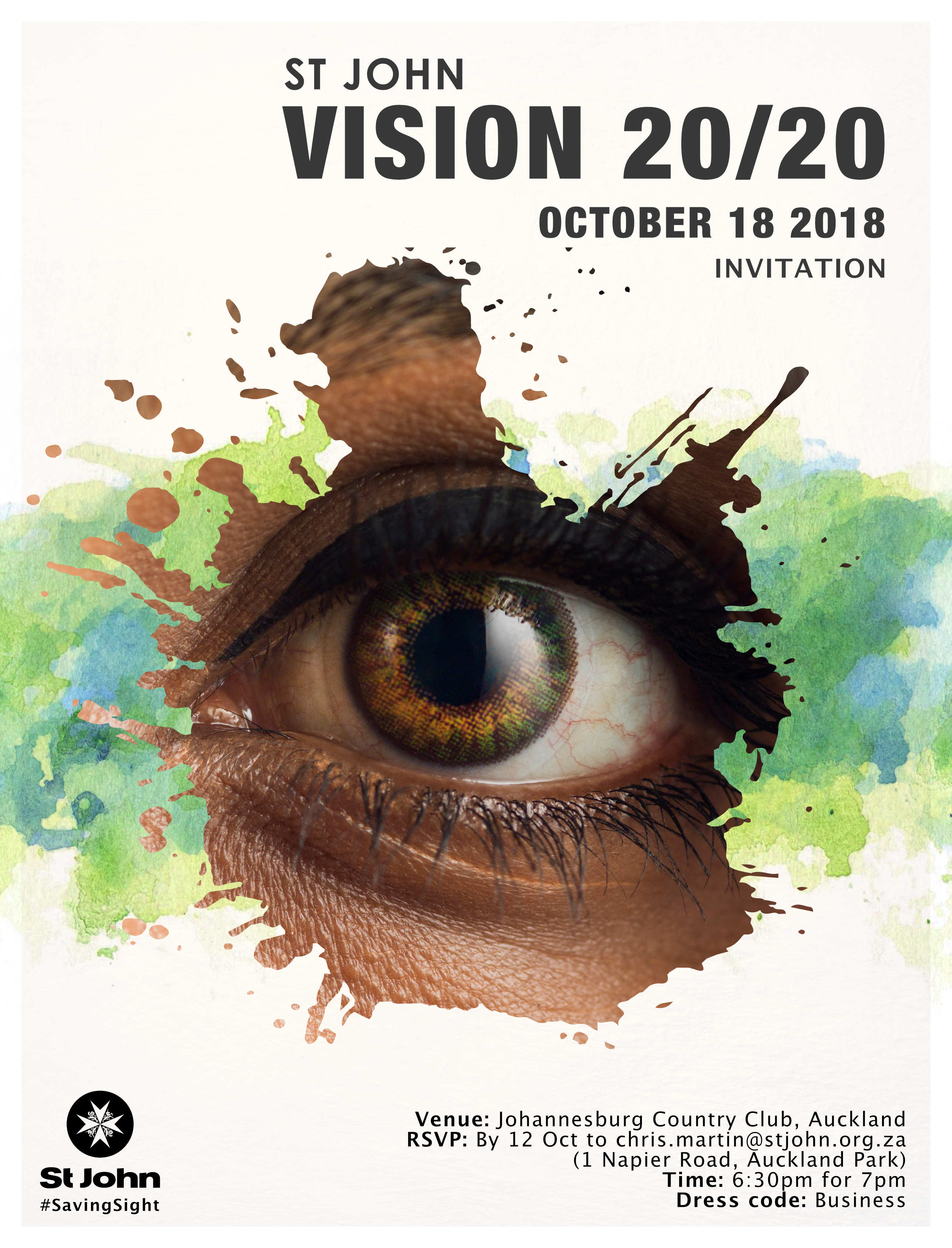 Sight is a very personal and intimate experience for each person. Healthy eyesight determines the quality of life and experiences.
This is at the heart of our exhibition; the images showcase individuals that rely on the Eye Care services that St John offers to South Africans and embodies our motto: 
"Pro Utilitate Hominum" - In the service of humanity. 
Organizer
St John is a leading international supplier of first aid courses, first aid kits, and community healthcare training. We are dedicated to improving the health, safety, and quality of life of all South Africans through the provision of First Aid and Community Health training, Eye Care and various community projects. Our training centers are operated and staffed by people who are passionate about caring for their fellow South Africans and serving their community.