About this Event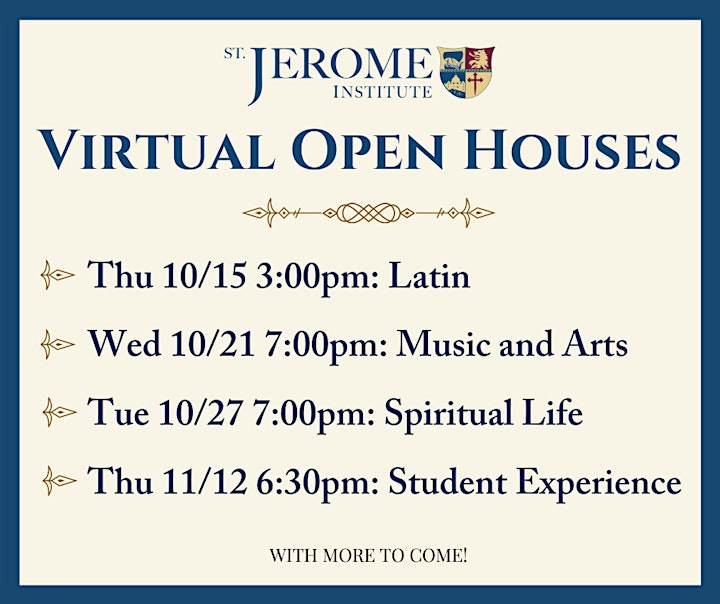 These micro virtual events showcase a small portion of the St. Jerome Institute curriculum and student life. Register to learn about our school and the basics for applying for the 2021-2022 school year. Each event will be about 30 minutes and you will hear from our Headmaster, Peter Crawford, and our Enrollment Administrator, Emily Strab, as well as one of our SJI teachers. There will also be some time for questions and answers from attendees.
Sign up for one, some, or all of the events in this series!
Thu 10/15 3pm: Latin
Wed 10/21 7pm: Music and Art
Tue 10/27 7pm: Spiritual Life
Thu Nov 12 6:30pm: Student Experience
We will be adding more sessions throughout the fall, with varying days and times to accommodate different schedules, so check back for more opportunities!
Even if you do not have children who are applying for high school for Fall 2021, these Open Houses are a great chance to get a quick glimpse into what a Catholic, liberal arts high school education looks like.
You can also watch the video below of our June Virtual Open house to get an overview of the Year 1 SJI curriculum.