Description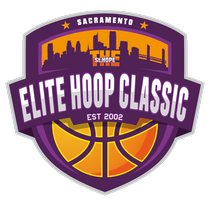 The 14th annual St. Hope Elite Hoop Classic will feature 32 of California's powerhouse boys' basketball programs from northern and southern California. The 2015 Elite Hoop Classic is more than basketball, it is five days of hoops, events, and community interaction.
This event has quickly become the best High School Basketball Tournament in Northern California.The tournament began in 2004 and has attracted the respect and attention for focusing on the development of young leaders with the aspirations of attending college.
The SHEHC is not only geared towards basketball, it also provides educational avenues and resources for our youth of tomorrow. Players and Coaches will participate in workshops, enjoy special guest speakers & events, Life Skills and mentoring workshops, and will have the opportunity to network with one another through these activities.
Tournament passes are available online and for a limited time. Tournament passes will not be available at the gate.
2015 Ticket Prices
Sold Online Only:
Tournament Pass (Adult) $30 ($10 Savings)
Tournament Pass (Sr 62+) $25 ($7 Savings)
Tournament Pass (Child 6-12) $15 ($5 Savings)

Sold Only at the Gate:
Single Day Ticket (Adult) $10.00
Single Day Ticket (Sr 62+) $8.00
Single Day Ticket (Child 6-12) $5.00
Students with I.D. Card $5.00
Children (5 and under) FREE
Pep Squad & Bands - FREE (in uniform)
No C.I.F., league, or referee passes honored
For more Tournament information click here to visit our website.