Event Information
Location
St. Helena Islands
Lake Michigan
Description
***MEMBERS ONLY AND INVITED GUESTS***
Location denotes "Launch Site for Kayaks" and NOT the meeting location. Rendezvous location will be sent a few weeks before the event.

Participants should be familiar with FBET Maritime Rules, Navigation, GPS usage (LN5), and complete any online training required for participates.
This is a working expedition. FBET will be doing work for the LIttle Traverse Conservancy. Due to the remoteness of the island and difficulting in getting there, we have offered our resources and talents to help with their backlog of work. The work will include mapping/surveying the trails, a survey of the flora and fauna, posting signage for the trails, and other assorted tasks. FBET's training and capabilities make it a perfect partner for this work and we hope to help with more.
All members of this excursion are expected to participate in the work. Which will be fun and rewarding.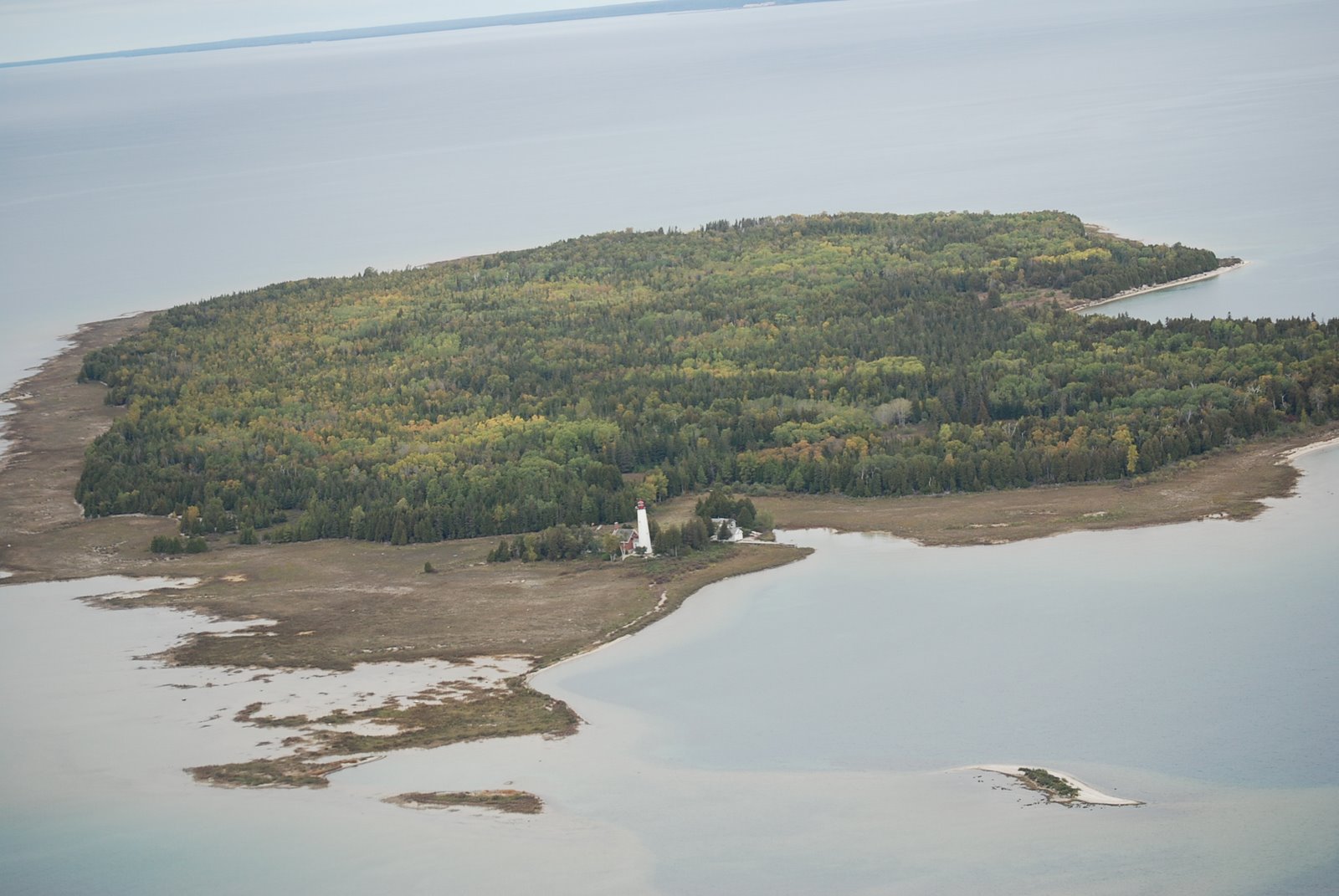 The Research Team (Excursion Team) will travel to the island by kayaking or on FBET's Zodiac "Thor" (or other FBET vessel). The participant will determine their mode of travel, but must have training in the chosen mode.
Participants will be required to utilize specific equipment (PFD, camping equipment, GPS, radio, etc). Some equipment can be borrowed from the team, if needed. Kayakers must have a kayak with open water capability (flotation/bulk heads, etc). Kayakers must have training and experience in open water paddling.
Participants who will not be kayaking will be required to take training (online) in Maritime Operations and other skills needed for travel in a FBET vessel.

Some operations will be weather dependent and some activities may be cancelled due to weather.
Some training regarding the work will be covered in a pre-expedition training course and meeting.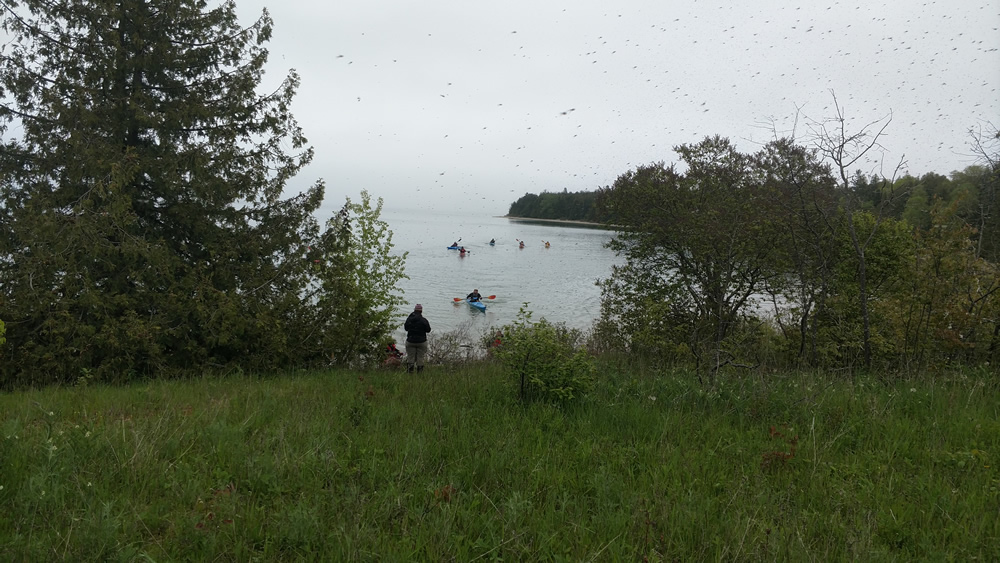 Timeline:

Thursday - Arrive at rendezvous camp on the mainland (upper peninsula)
Friday - Travel to Island, Set up camp, begin work
Saturday - Continue Work
Sunday - Finish work, break camp, return to mainland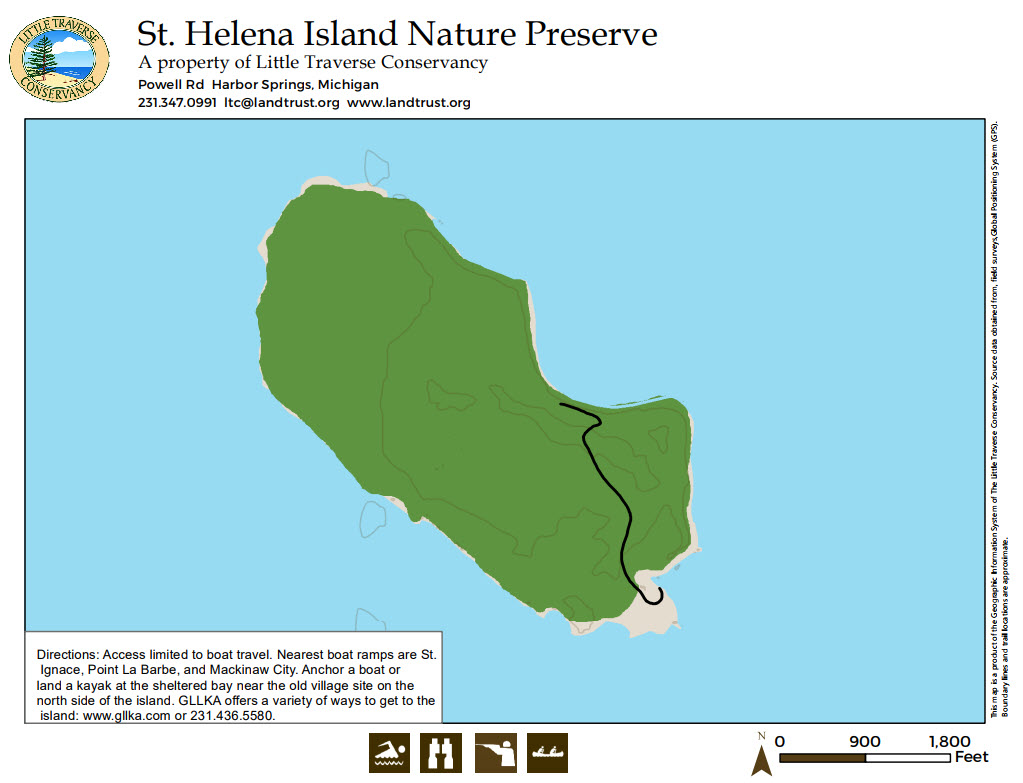 St. Helena Island
Size: 266 acres
Frontage: 2.84 miles Lake Michigan shoreline
Land Description: When crossing the Mackinac Bridge, look west and the largest island visible (~7 miles away) is St. Helena. Little Traverse Conservancy owns the entire island except for the lighthouse and the three acres of grounds, which are owned by the Great Lakes Lighthouse Keepers Association (GLLKA).
Trails: A rough trail connects the lighthouse to the old village site on the north side of the island. (This trail is sometimes impassable due to poison ivy.) The Beach Trail, established in 2010, leads along the south side of the island and follows an old ridge running parallel to the shore.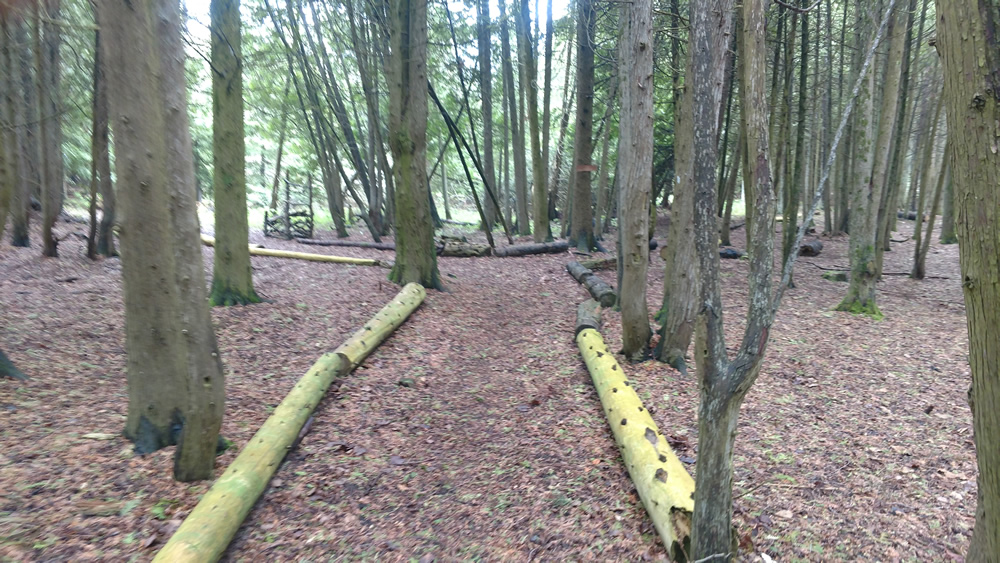 Directions: Access limited to boat travel. Nearest boat ramps are St. Ignace, Point La Barbe, and Mackinaw City.
Questions - contact Garrett, Excursion Leader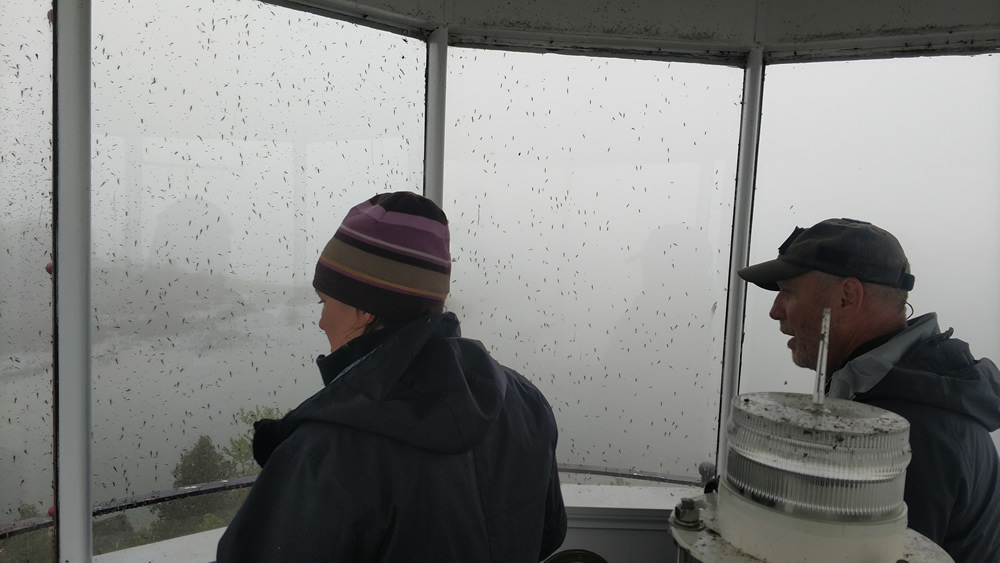 Date and Time
Location
St. Helena Islands
Lake Michigan