St. Elizabeth - 8 Hearts In A Duffel Bag: Hands-On Guided Cardiac Dissection

Monday, November 13, 2017 from 7:30 AM to 5:30 PM
Event Details
We Are Coming To
Created for
Nurses , Medics, and Respiratory Therapists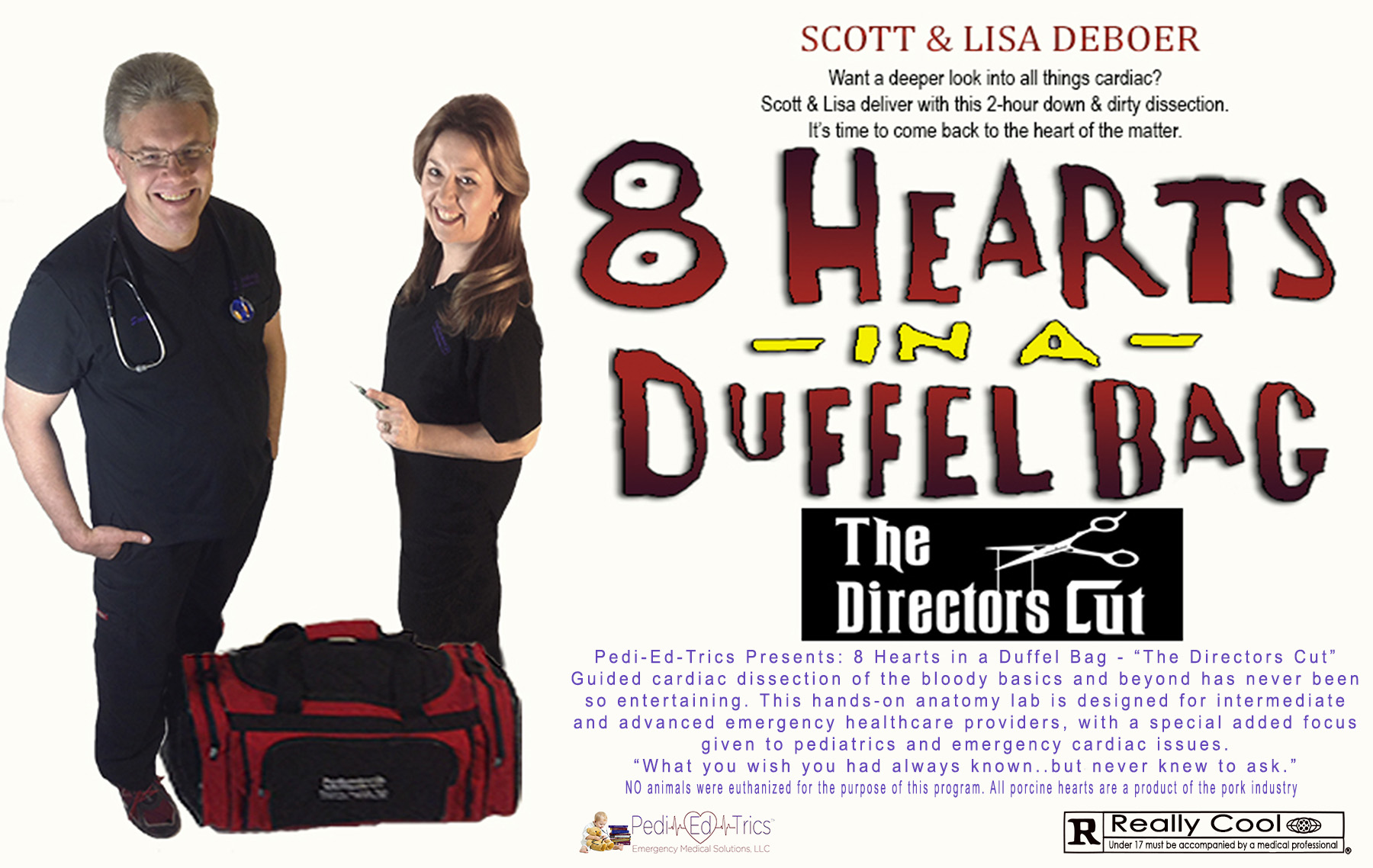 Scalpels and scenarios, paired with step-by-step video and instructor guided dissections, allow attendees to experience an unforgettable view of medical & traumatic cardiac emergencies. During this 2 hour, all hands-on program attendees will perform guided cardiac dissections to review emergency anatomy and physiology with a special pediatric focus. Attendees will also discuss the key assessment findings as they relate to common cardiac medical and traumatic emergencies.
Note: Emergency skills will be practiced on harvested pig organs. NO animals were euthanized for the purpose of this course. Maximum of 40 attendees for each session to allow for adequate hands-on time with dissections and instructors.

* Life saving skills review practiced on harvested pig organs 
 *No animals were euthanized for this lab
 Speakers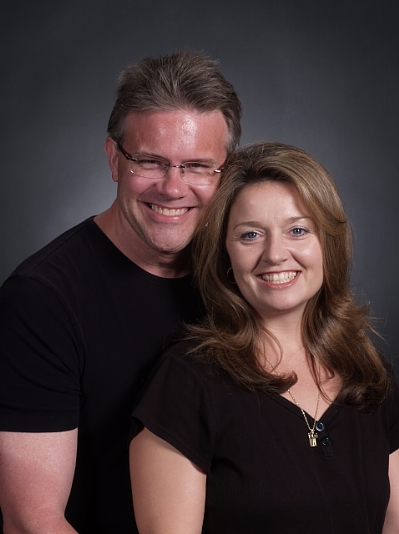 Scott DeBoer, RN, MSN, CPEN, CEN, CCRN, CFRN, is an internationally recognized pediatric emergency nurse expert.  Scott has been presenting to thousands of nurses around the world for over 20 years.  In addition to his extensive training in emergency, critical care, and flight nursing. Scott has written 6 books and co-authored over 100 medical articles for nurses, paramedics, and respiratory therapists. Often called the "Jim Carrey" of the emergency nursing world, Scott's use of humor and personal experiences will have attendees laughing as they learn.
Lisa DeBoer started out in the world of EMS in 1991, she is the current president of Pedi-Ed-Trics a dedicated pediatric emergency medical education company that she and husband Scott DeBoer founded together under the name Peds-R-Us back in the late 1990's. Lisa has a very relaxed and informal presentation style and has been presenting to local and national audiences for several years. Lisa was the driving force (or as her husband calls it, the nagging force) behind the creation of their now most popular pediatric pig skills lab program mostly due to her own personal hands-on learning style. Scott and Lisa travel together with their team presenting Pediatric Practice, Procedures & Playtime: Emergency Hands-On Pig Labs, a full day lab all around the country.
Click to Register Now for this Lab 
 FAQs 
What should I wear to this lab?
We suggest that you wear scrubs or a uniform, however, comfortable clothes that you don't mind potentially getting messy are also fine.
 
Can I bring my coffee with me and/or eat in the room?
Pedi-Ed-Trics Emergency Medical Solutions, LLC does not allow any kind of food or drinks beyond bottles of water into the lab dissection room.  
 
When & Where

Cincinnati Marriott at RiverCenter
10 West Rivercenter Boulevard
Covington, ky 41011


Monday, November 13, 2017 from 7:30 AM to 5:30 PM
Add to my calendar
Organizer
Formerly Peds-R-Us Medical Education, now known as Pedi-Ed-Trics. We provide entertaining pediatric speakers and continuing education programs around the world for all levels of medical professionals. Founded in the late 1990's by Scott DeBoer, former flight nurse with nearly twenty-five years of transport experience and his wife Lisa, a former medic. Pedi-Ed-Trics is now one of the largest dedicated Pediatric Emergency Medical Education company in the United States.