Description
October 2nd is the 50th anniversary of the signing of the Wild and Scenic Rivers Act co-sponsored by then U.S. Senators, Walter Mondale and Gaylord Nelson, which protects the St. Croix River and its main tributary, the Namekagon.
Celebrate the day with a trip down these incredible rivers through the photography of Craig Blacklock and original music by Peter Mayer.
6:30pm - Doors open for book sales
7:00pm - Program featuring Craig Blacklock and Peter Mayer

8:10pm - "The Wild and Scenic St. Croix" Film
Craig will have pre-signed copies of his book, ST. CROIX & NAMEKAGON RIVERS — The Enduring Gift and be happy to personally inscribe books before and after the program.
This book, the accompanying traveling exhibition, and the video are all part of the 50th anniversary celebration coordinated and sponsored by the St. Croix River Association.
For more information about the book, please visit: https://stcroixphotography.com/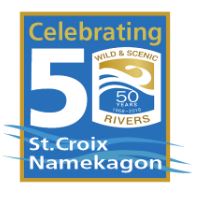 Learn more about the 50th Anniversary

As the official nonprofit partner of the St. Croix National Scenic Riverway, the St. Croix River Association creates opportunities for people to experience and care for the Riverway. We work throughout the watershed to protect and enhance this National Park that flows through its heart.