Description
Veterans. Families. Protesters. Refugees. The Vietnam War left an indelible mark on millions of people. You have a story to tell.
Join us for a community storytelling event at the Great River Regional Library in downtown St. Cloud, made possible by generous support from the Benton Telecommunications Foundation.
The Minnesota Remembers Vietnam team will talk briefly about the project, including showing a handful of clips from our local documentaries America's Secret War and The Telling Project, and facilitate a group storytelling session.

Feel free to bring 1-3 photos or mementos to share along with your story. Stories can be told extemporaneously or read from a prepared statement. We kindly ask that you keep your story to 2-3 minutes. We're looking for concise, personal stories that effectively highlight a meaningful experience that made a lasting impact on you during or after the Vietnam War.
Stories will be filmed and added to our interactive Story Wall at MNVietnam.org. PLEASE NOTE: We may not have time for all attendees to share, however we will provide resources to help anyone interested add their story to the Story Wall.
Schedule:
10:30 - 10:40 - Gathering; coffee, tea and pastries
10:40 - 11:00 - Minnesota Remembers Vietnam information
11:00 - 12:00 - Community story-sharing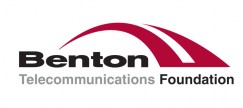 Many thanks to the Benton Telecommunications Foundation for their support in making this story-gathering event possible.

The event is part of the MINNESOTA REMEMBERS VIETNAM initiative. This collaboration among the Minnesota PBS stations features an online Story Wall, various documentaries, and a series of public screenings and commemorative events to remember, honor, and understand this tumultuous time in history. Learn more about the initiative here.