Description
Is Ketchup a hot sauce?
Building and developing a positive culture in an organization takes time and effort. However, the first thing to recognize is that a culture already exists in every organization and there is little one person can do about it. Once you understand and accept that, you can make a difference!
Culture:
Why should you care?
How can you make a difference?
What are practical steps you can take?
Is strategy or culture more important?
During our time, we will develop answers to these questions and you will have simple and straightforward ideas on how to influence the culture around you.
Ketchup may be hot sauce to you, but I am going to need something a little spicier!
Note: Lunch is not provided. Please bring your own.
---
Presenter: Jon Ruis, Director of Strategy and Business Development for Quinlivan & Hughes, P.A.
Jon currently serves as the Director of Strategy and Business Development for Quinlivan & Hughes, P.A. In his role, he works with the board of directors and shareholders to set the vision and strategic direction for the law firm. Along with setting the plan into action, he works to build and grow the client base for the firm. Prior to joining Quinlivan & Hughes, Jon was the President and CEO of United Way of Central Minnesota. At UWCM, he led a team of 15 staff members that strived to create lasting change throughout Central Minnesota. Jon's personal mission involves connecting people, ideas, and the passion to get things done.
Jon is a 1996 graduate of Saint John's University, a Returned Peace Corps Volunteer and has 20 plus years of non-profit, fundraising and development experience. Jon lives in Sartell with his wife, Joy. They have a 7 year old son Oliver, a 5 year old daughter, Olivia and to make sure things stay interesting, a lab and husky mix dog named Ruby.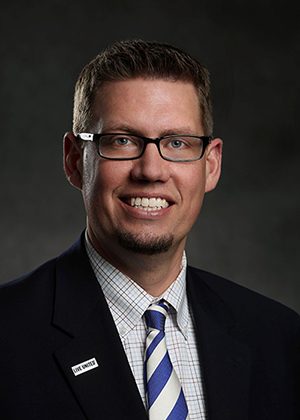 ---
About the 2019 Nonprofit Lunchtime Learning Sessions
To help local nonprofit professionals learn and connect, the Initiative Foundation, in partnership with the Central Minnesota Community Foundation, Brainerd Lakes Area Community Foundation, Minnesota Council of Nonprofits, Sourcewell (formerly the National Joint Powers Alliance) and CliftonLarsonAllen, conveniently offer quarterly training, networking and information sessions over the lunch hour.
Please visit ifound.org for more information as well as registration links for other upcoming Lunchtime Learning sessions.