Dave Kiss Presents: St. Brigid, Vixen77, and Thunderbird Divine at Kung Fu Necktie
About this event
*Proof of Covid-19 vaccination required for entry*
*Attendees are encouraged to wear masks while not actively drinking*
St. Brigid
Degenerate Overdrive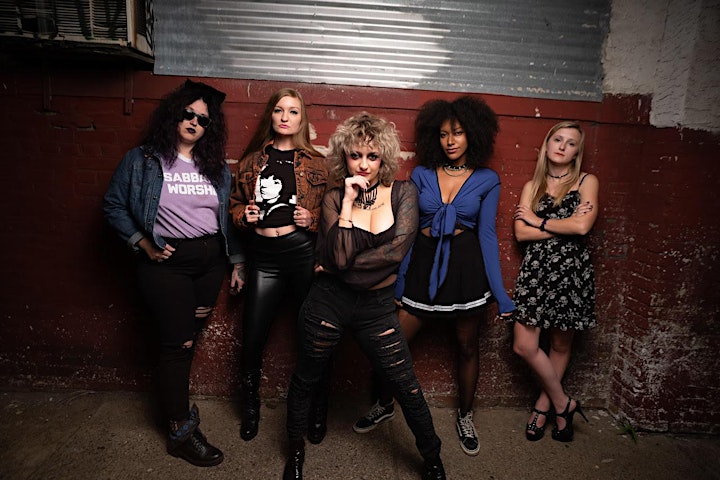 Vixen77
Vixen77 is five unique females merging artistically under one common goal: to play loud rock and roll. Their songs are raw, uncompromising, female-driven anthems that are a throwback to rock's rebellious glory days. The ladies combine fiery grooves with hooks and attitude to create bangers that make people move. If The Runaways and The Stooges spawned a musical child from punk-rock basements of Philadelphia, it would be Vixen77. Known for their live shows, which are usually a sweaty mess of angry fun, Vixen77 is stripped-down, in-your-face garage-rock from five empowered women that pisses off the parents and the neighbors.
Formed in 2018, Vixen77 is musically wise beyond their years. It's as if they've time-traveled from punk's heyday of the 60's in Detroit where the likes of The Stooges and MC5 reigned supreme. Their three-song E.P. was recorded in Philly with producer Pete Donnelly (bassist of The Figgs), who perfectly captured the band's primal, grimy, and brash energy that pervades their live performances.
In the short time they've been together, Vixen77 has shared the stage with the likes of The Figgs, female rock icons Cherie Currie (The Runaways) & Brie Howard Darling (Fanny), and Philly's punk legend Rodney Anonymous (Dead Milkmen).
Vixen77 is glam, glitter, and a ton of fury.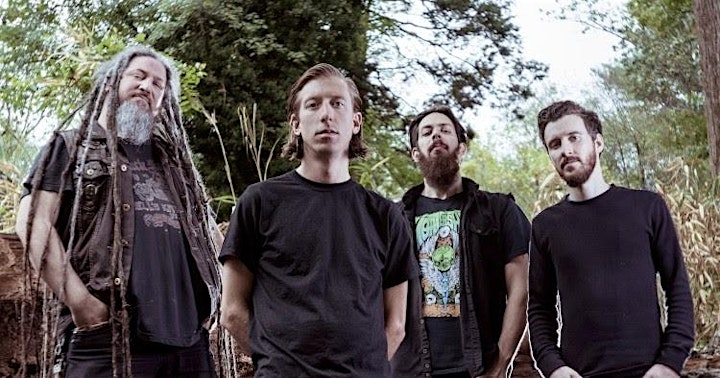 Thunderbird Divine
Thunderbird Divine comprises four Philly rock veterans who came together in March of 2017 to collaborate and create riff- heavy psychedelia/stoner/doom in the spirit of artists like Monster Magnet, Hawkwind, Flower Travellin' Band, The MC5, Grand Funk Railroad and many more.
In accordance with Philadelphia's citywide mandate, attendees will be required to show proof of Covid-19 vaccination for entry to all Dave Kiss Presents events. Please note that negative PCR / antigen test results will not be accepted. We ask that you bring your vaccination card, a copy of your vaccination card, or a legible photo of your vaccination card on your phone. Full vaccination must be completed at least 14 days prior to the date of the event. No refunds for the event if you are unable or unwilling to provide proof of vaccination.
All Dave Kiss Presents events will be presented in accordance with city & state guidelines and requirements as of the date of the event, which could include changes to capacity, attendance prerequisites, procedures, and other protective measures. Any updated protocols will be included in your ticket reminder e-mail closer to the event date.
Organizer of St. Brigid ~ Vixen77 ~ Thunderbird Divine