About this Event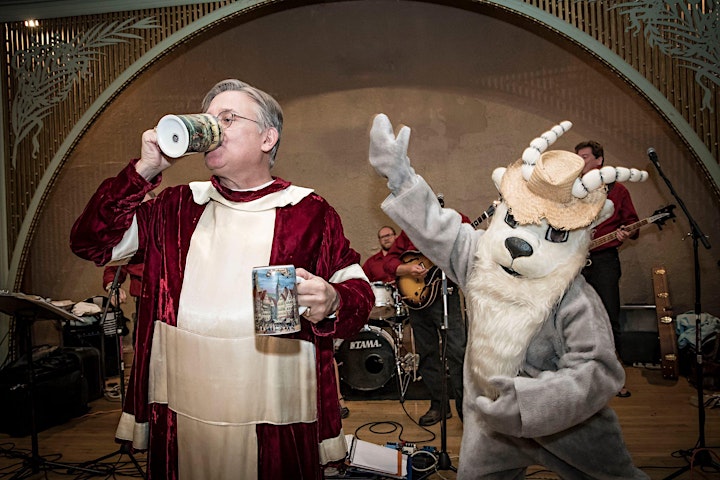 Considered one of Indys logest running events, St Benno Fest follows the traditions of the founding families of the Athenaeum Turners, St. Benno and his goat, Herr Bock, will officially tap the keg with the ceremonial chugging of 2 beers.
Come out to the Athenaeum on Saturday, April 18th from 7pm-11pm for St. Benno Fest! This year featuring Indy Polkamotion! St. Benno and Herr Bock will be in the house and don't forget the YODEL CONTEST!!
An announcement of the Turner's St. Benno Fest of 1913 states: "This year St. Benno will solemnize the arrival of the new beer in the Löwenbräukeller of the Deutsche Haus"; now the Kellersaal of the Athenaeum. In 1913 those present were promised "a first taste of the wild, rich flavor of the Bock Bier." Everyone was assured of the best in German culinary endeavors, the best of German Bier, and a festive evening of music and dancing.
All proceeds from this fundraising event benefit the care and maintenance of the Historic Athenaeum.
*Beer, wine and food will be available for purchase