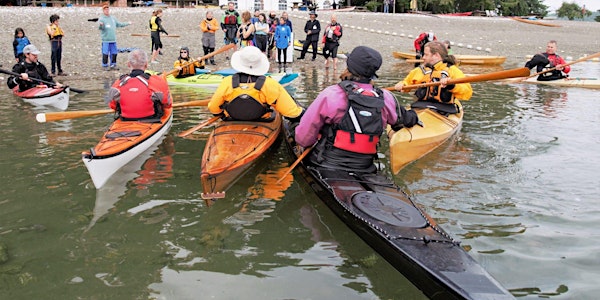 SSTIKS 2019 - The South Sound Traditional Inuit Kayaking Symposium
When and where
Location
Twanoh State Park 12190 Washington 106 Union, WA 98592
Description

"Builder's Pride" - A Gallery of the Hand Made and Home Built Greenlandic Qajaqs at SSTIKS 2018. Sam Shogren | MaritimeImages.net
About The Event
South Sound Traditional Inuit Kayaking Symposium (SSTIKS) is the Northwest's premier event devoted to traditional kayaking skills and culture. Held over three days in early June every year, SSTIKS partners with Twanoh State Park on the beautiful Hood Canal in Washington in hosting the event. SSTIKS is volunteer-run and family-friendly, featuring some of the best mentors in Greenland-style kayaking.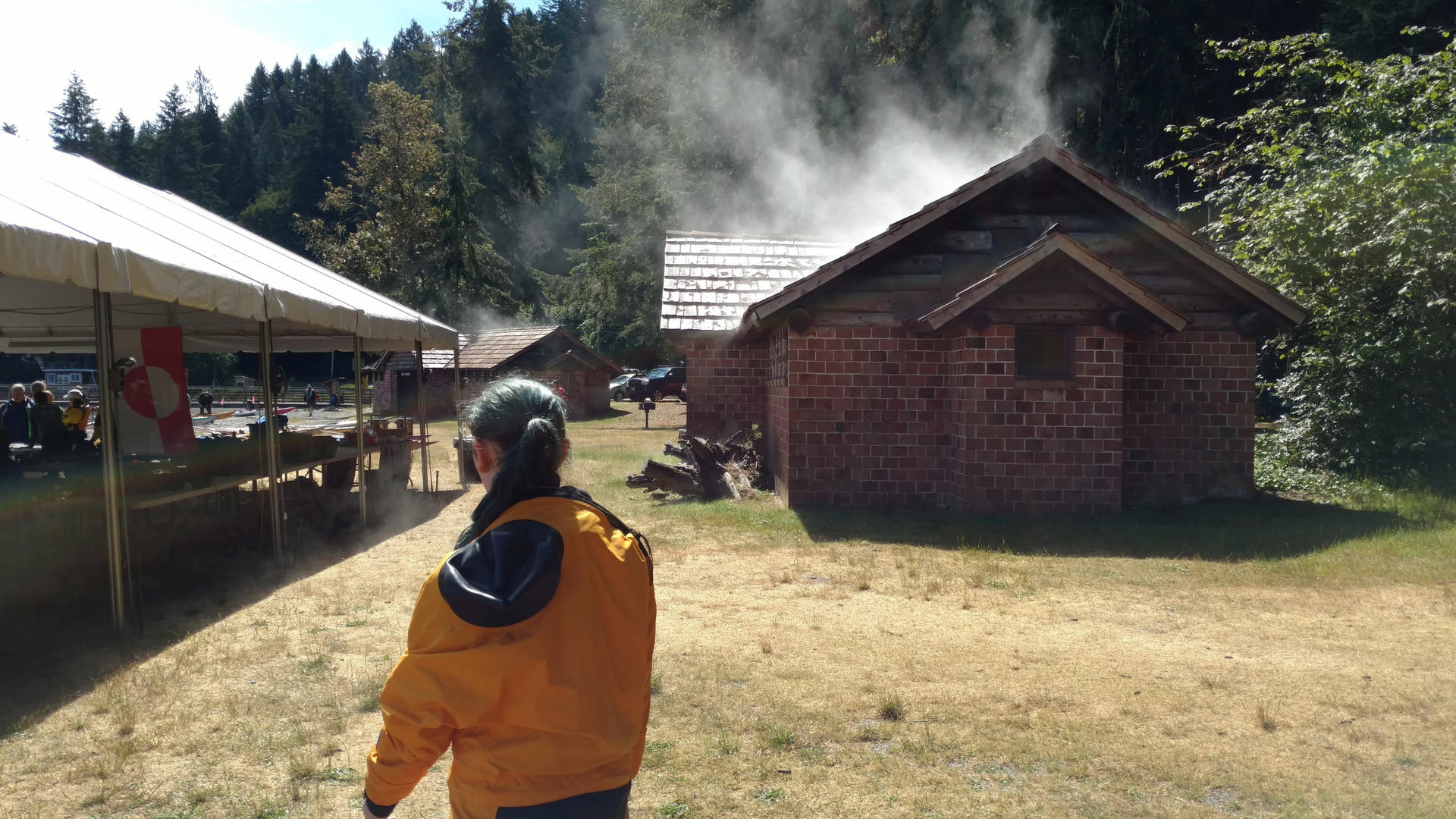 "A Walk to the Tent after a Rain Shower" - Youth mentor Erin makes her way to the SSTIKS Event Tent for more fun on the water. Sam Shogren | MaritimeImages.net
Adult Paddling
Meet and learn from some of the best national and international Greenlandic style kayak paddlers around! Adult programs are built around a series of classes and events that run through the weekend. From various stroke classes to learning edging and rolling techniques and styles, over the three days you will have many opportunities to improve your skills in your boat out on the waters of the beautiful Hood Canal. Learn about Greenlandic cultural traditions as well, including harpooning (great for improving your balance) and Greenlandic Rope Gymnastics (great for strength and flexibility).
"Rolling Up" Finishing a roll during the friendly competition. Sam Shogren | MaritimeImages.Net

Youth Paddling
A distinguishing feature that sets SSTIKS apart from other kayaking symposiums is its emphasis on families and youth. A dedicated team of youth mentors and instructors spend the weekend teaching kayaking and traditional Greenlandic boating skills to youth ages 6 to 18. The youth are fully engaged in both their own events and in combined events with the adults. Want to mentor the next generation of paddlers? Invite a friend and their kid or bring a grandchild who can grow into a future paddling buddy.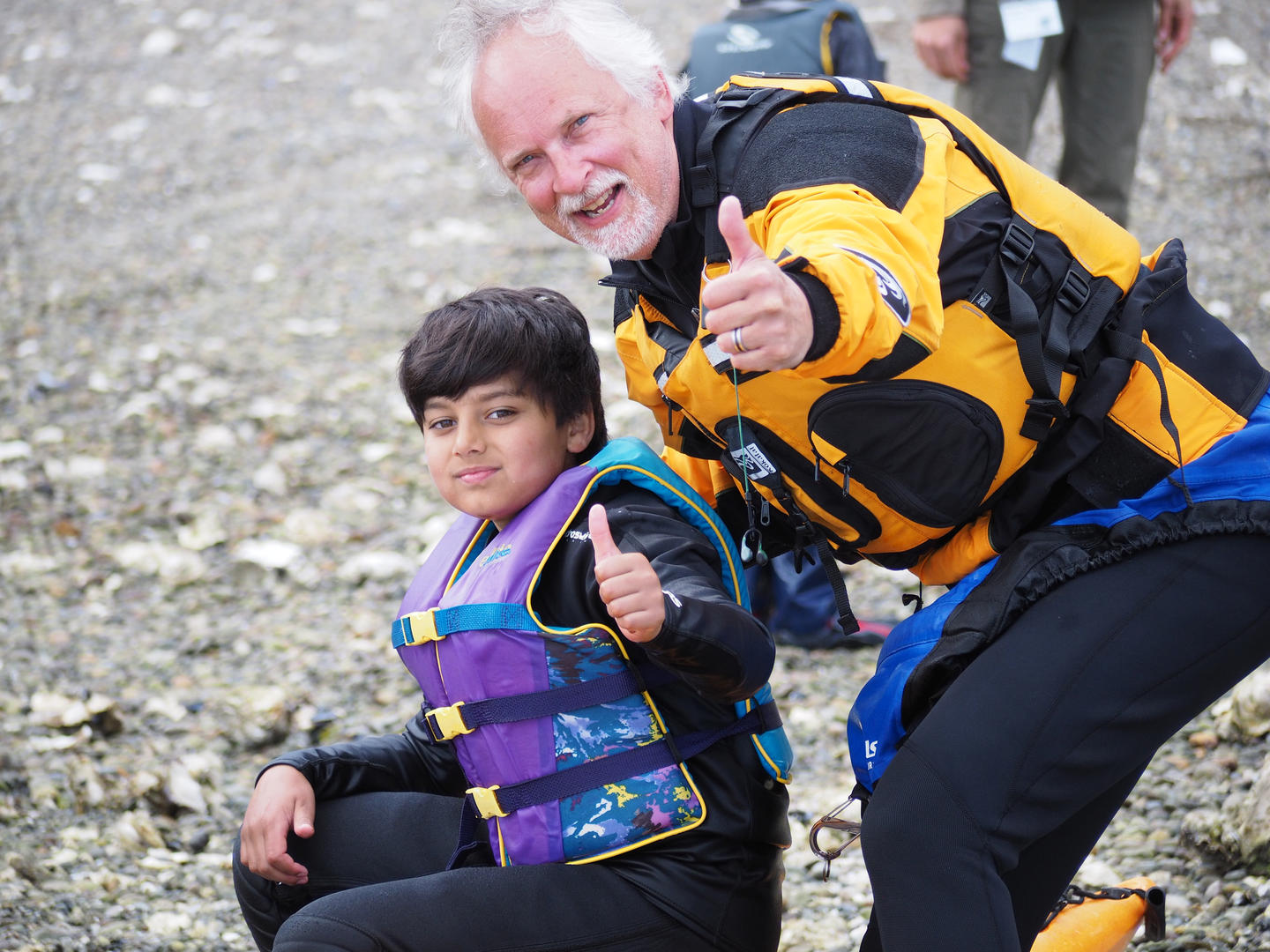 Youth and Adults Work Together to Make SSTIKS a Great Event. Sam Shogren | MaritimeImages.net
QAJAQ USA
Qajaq USA is the American Chapter of Qaannat Kattuffiat - the Greenland Kayak Association. We are a small, passionate group of volunteers. We average approximately two hundred and fifty paying members and have members worldwide. Qajaq USA is one of only two affiliated "qajaq" clubs outside of Greenland (the other is Qajaq Copenhagen). There are about twenty-five qajaq clubs scattered among the small villages along the coast of West Greenland (and one in East Greenland). These clubs teach kayak building and pass along skills, and are a major impetus in keeping the local kayaking traditions alive.