About this Event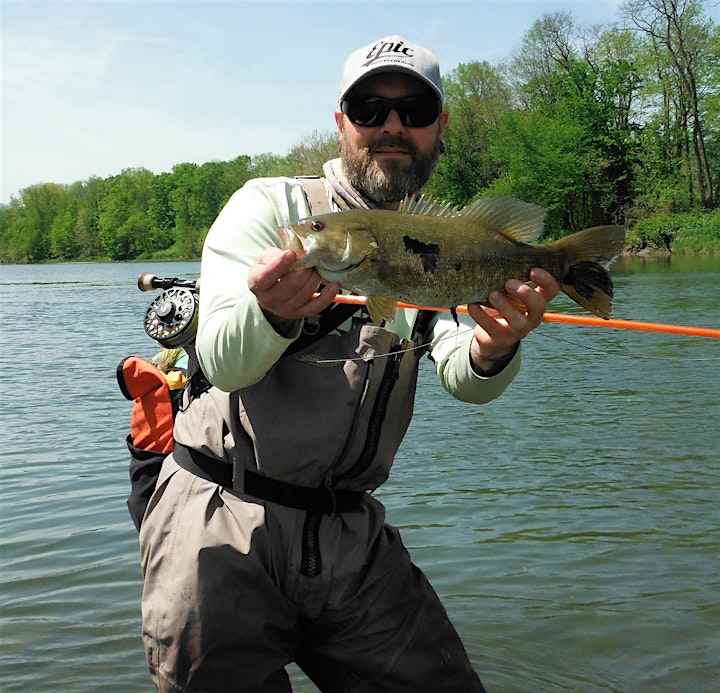 Pat Cohen's presentation will be based around Smallmouth Bass habits throughout the seasons. Common food sources and how they relate to bass positioning, behavior and tactics will all be covered. The goal is to help fly anglers gain a better understanding of seasonal complexities and how to target those trophies.
Pat is a tattoo artist, fine artist, fly tyer, designer, author and teacher of fly tying. He live in upstate New York where there is an abundance of warm water streams, lakes, and farm ponds to fish; although most anything with gills is fair game.
Pat is a member of the pro team for Predator Fly Gear, Epic Fly Rods, 3Tand Reels, Peak Vises, Vedavoo, Loon Outdoors and Custom Gheenoe Boats. Hareline Dubbin also distributes some of the products that he has created. Pat regularly demonstrate and teach fly tying as well as presentations on warm water species at various events and fly shops all over the USA.