Description
FINAL PAYMENT REMINDER:All overdue balances MUST be paid by close of business (5/31 @ 5pm est.) to avoid cancellations. Please note the prices listed below include your $25 deposits unless you are paying in full please pay the amount listed as 'pay in full.'
Please make final payments here : https://www.paypal.me/solvingsingleevents
1 Night Cabin Stay/Rafting/After Party- FINAL PAYMENT - $123.90
Rafting Only/After Party-FINAL PAYMENT- $23.90
Pay In Full- 1 Night Cabin Stay/Rafting/After Party)- $148.90
Pay In Full- Rafting & Cabin After Party- $48.90
Solving Single ATL is taking over the North GA mountains AGAIN and this time its for our Sexy Summer Cabin & Rafting Getaway!
When: (Saturday, July 29, 2017- Sunday, July 30, 2017)
Cabin Description
Incredibly beautiful rustic craftsmanship. Exposed wood beams and stone throughout. A true masterpiece.
Get ready to crank up the sound system and enjoy some good music, shooting pool, games,and "grown folk talk". Ending the night soaking in the hot tub.
While an itinerary will be announced very soon we couldn't leave you hanging without giving you a sneak peak of some onsite activities that you will be able to engage in (just to name a few).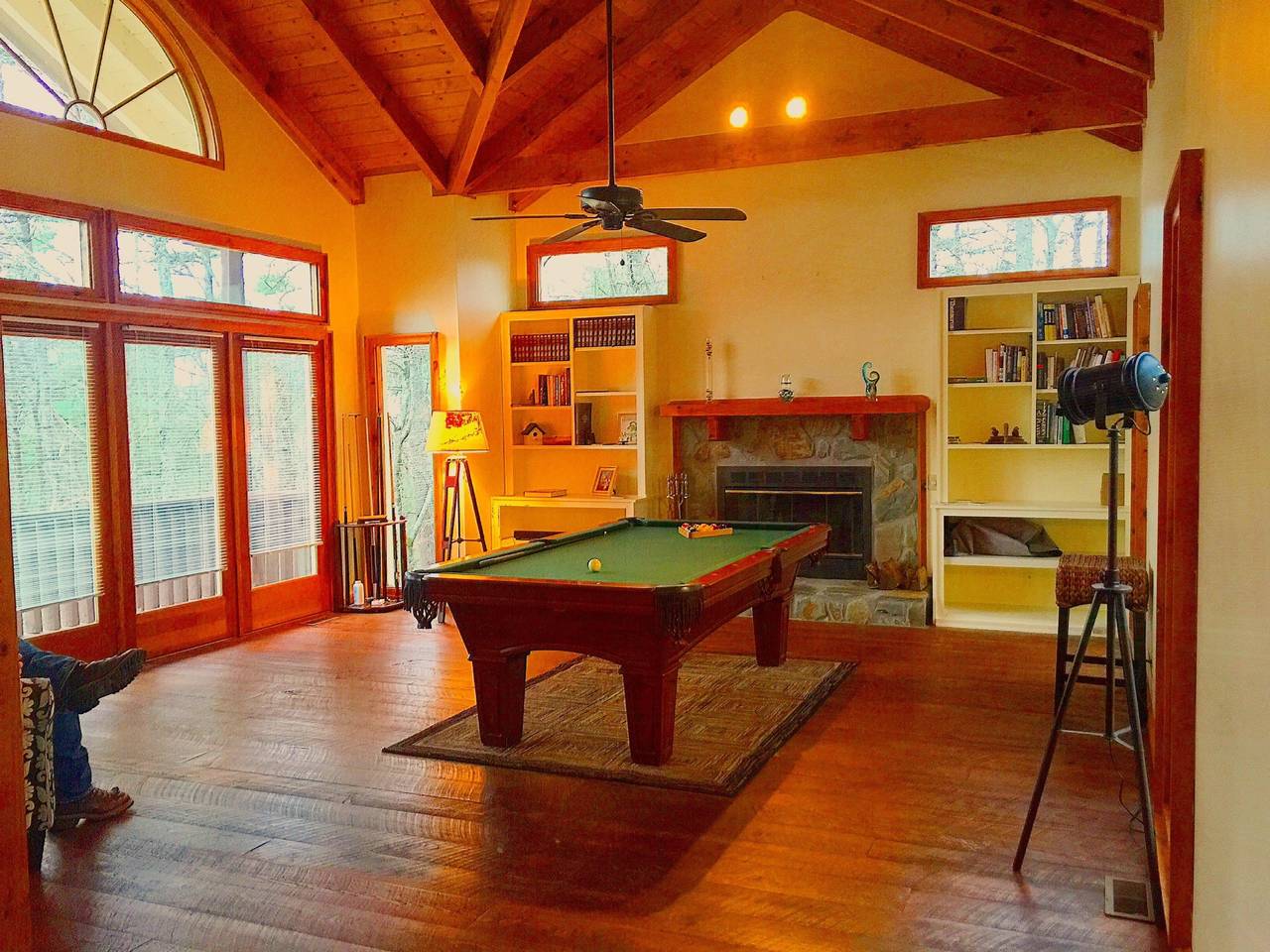 On-site Activities
- Large hot tub under an elevated gazebo
- Game night (foosball, pool tables, spades, karaoke, taboo, men vs. women competitions, twister, grown folks talk/open dialog, and more!)
Off-site Activities
-Solving Single Goes White Water Rafting!!
TOTAL COST (PER PERSON)- Please make payments here:
https://www.paypal.me/solvingsingleevents
$148.90 (includes rafting, after party at the cabin, 1 night stay, pizza, snacks/drinks, light breakfast)
- Room is double occupancy
(Please note we have limited space which is 10 person max so first book first stay)
OR
$48.90 (includes rafting, after party at the cabin, snacks and drinks)
**Important Please Note- any payments oor deposits made will be non-refundable after April 30 2017**
To make your payments please visit the following link: https://www.paypal.me/solvingsingleevents
Cabin Stay Capacity Max: Is limited to 15 (Solving Single Members) so please note that your attendance will be secured and honored on a first come/payment secured basis.
This is a weekend you CANNOT and SHOULD NOT miss well if you do you will surely hear about it!!