Description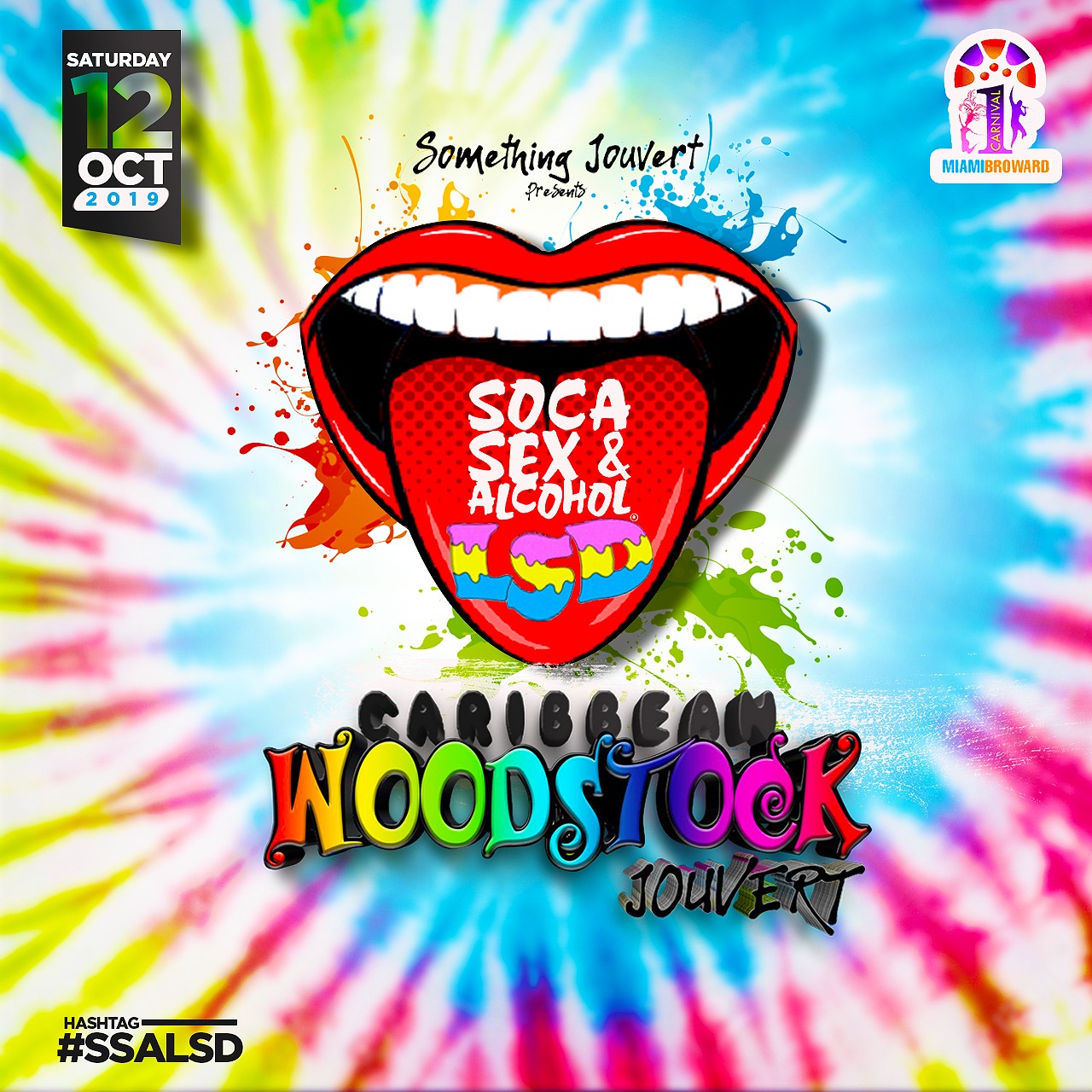 #SSALSD a not so private section with SOMETHING JOUVERT BAND for Miami jouvert 2019.
"CARIBBEAN WOODSTOCK"
Soca Sex & Alcohol x Paint x Powder x Edibles x Bess djs x Premium drinks x Bfast x Lunch x Exclusive SSA merch... Dudeeeeeeeeeeeee. We trippy in miami.....
Saturday October 12th, join us for the most psychedelic party on the road!!!

Package includes:
-SSA wear
-Premium drinks
-Paint
-powder
-sunglasses
-cups
-wristbands
-park entry
-breakfast
-lunch
-music by local & International djs

For more info
Follow and DM on ig
@socasexnalcohol
or WHATSAPP 9178073637 (text only)

#SOCASEXNALCOHOL
#SOMETHINGJOUVERT #WASSIJOUVERT
#MIAMICARNIVAL #CARIBBEANWOODSTOCK