Description
The second annual #SRQHacks Hackathon will expose and equip 13-18 year old students with the skills and knowledge to pursue potential careers within the Computer Science and Business fields. Students connect with mentors from the Technology, Design and Business industries to brainstorm, build and pitch a mobile app that addresses a community issue like mental health, homelessness, safety, youth engagement and more.
Event Schedule
Friday, October 13, 2017 - 5:00-9:00pm
Saturday, October 14, 2017 - 8:00am-8:00pm
Sunday, October 15, 2017 - 8:00am-3:00pm
Students are required to commit to the entire weekend if they wish to participate - The same is recommended for mentors. If you cannot commit to mentor for the full event, you may be assigned as a "shared service" or floating mentor. Thank you!

Click here for more information. Please email jsams@edfoundationsrq.org or call 941-927-0965 with any questions.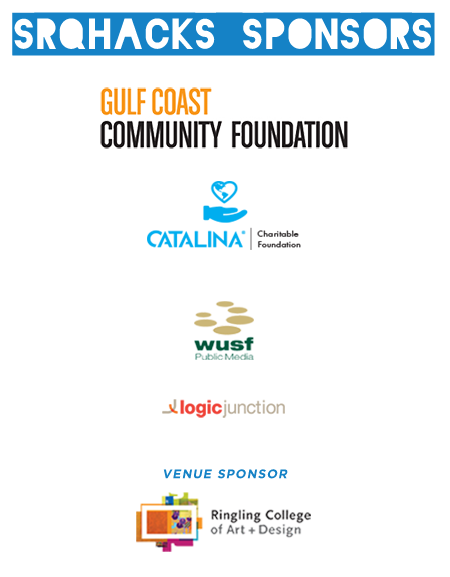 Date and Time
Location
Ringling College of Art + Design - Alfred R. Goldstein Library
2700 Bradenton Road
Sarasota, Florida 34234