Squirting PlayLab with Kenneth Play! 9/8th (Pay What You Can)
Event Information
Location
Hacienda Villa (sex-positive intentional community)
Location to be disclosed upon ticket reservation, Brooklyn, NY 11206
Brooklyn, New York 11206
Description
Ever wondered about the elusive world of female ejaculation (squirting)? Join Kenneth Play in this clothing-optional, interactive PlayLab to learn the pro hacks, simple techniques, and toys you need for squirting. Watch a live technique demonstration as seen on Kenneth's video featured on Playboy TV. You'll get the opportunity to practice these techniques live while Kenneth helps you perfect your skills in person, much like a personal trainer helps to align the body to get the most out of an exercise. Master G-Spot Sex Hacking techniques to minimize effort and maximize pleasure by lining up the body in the most most biomechanically-optimal positions. Learn to use his favorite G-Spot toy to keeping her "coming" back for more! Build your confidence and "wow" your lover!
Kenneth's business partner, Dr. Zhana, has sifted through all the research on female ejaculation, so Kenneth will be answering questions you've always wondered about, like:
Can every woman squirt?
Is squirting pee?
Is squirting the "Holy Grail" of female orgasms?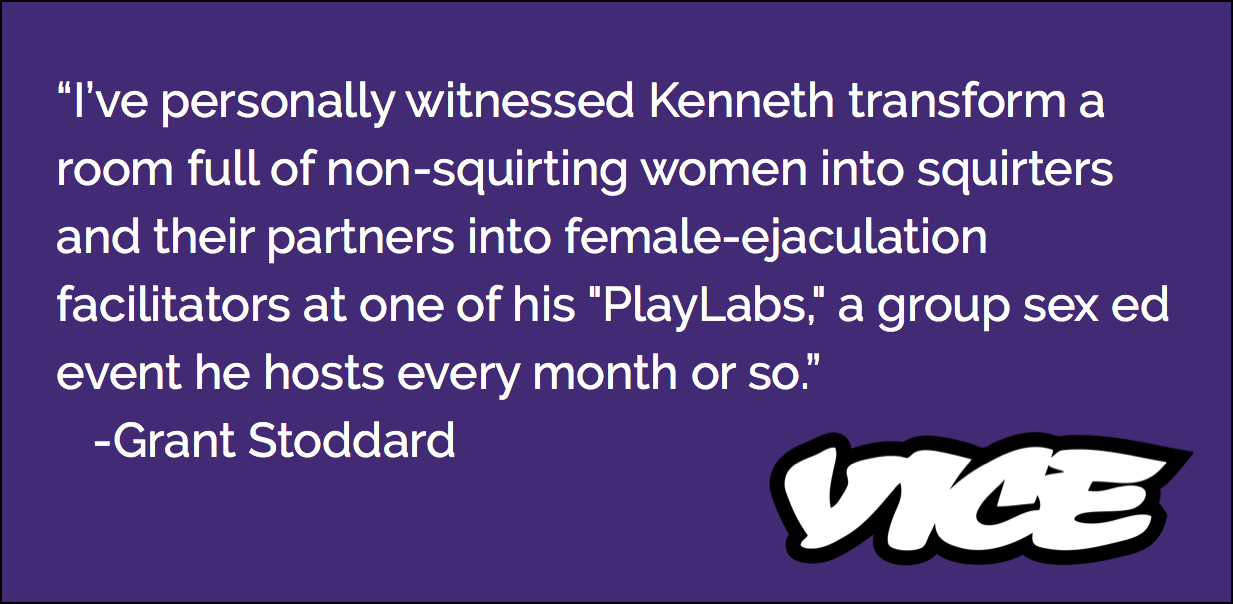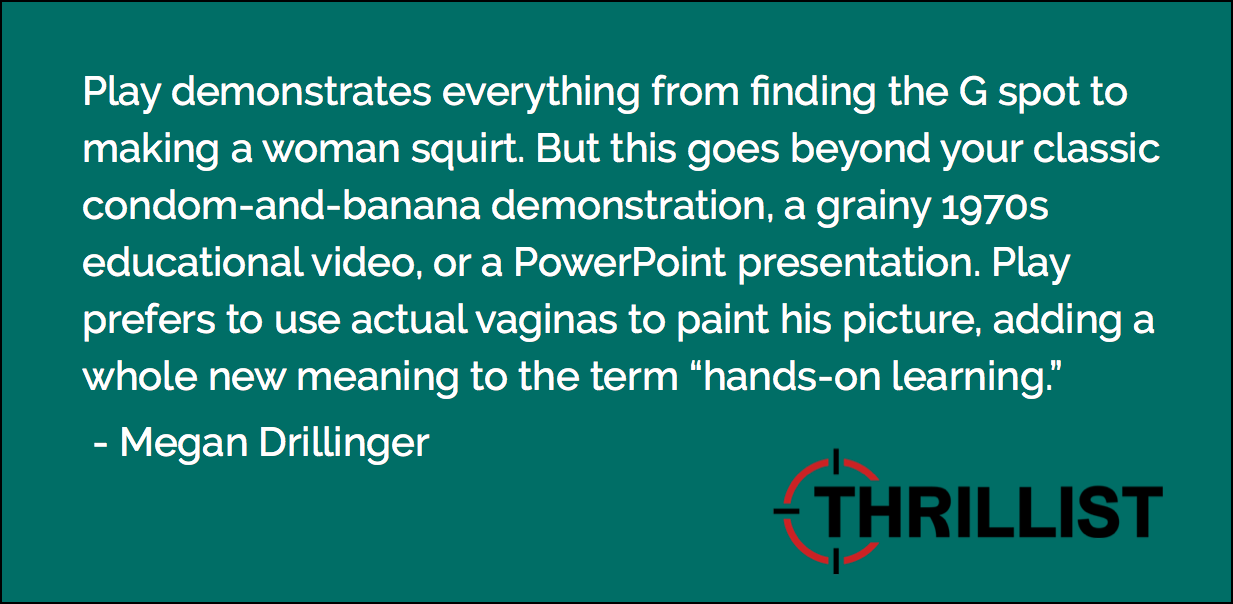 In this PlayLab, we'll cover:
– female anatomy
– debunking myths about squirting (is it pee?)
– how to develop an internal GPS to locate the G-spot
– optimized biomechanics (less work, more pleasure)
– must-have toys for squirting
– finding the perfect balance of friction, pressure, and speed
– how to make a huge mess without ruining your mattress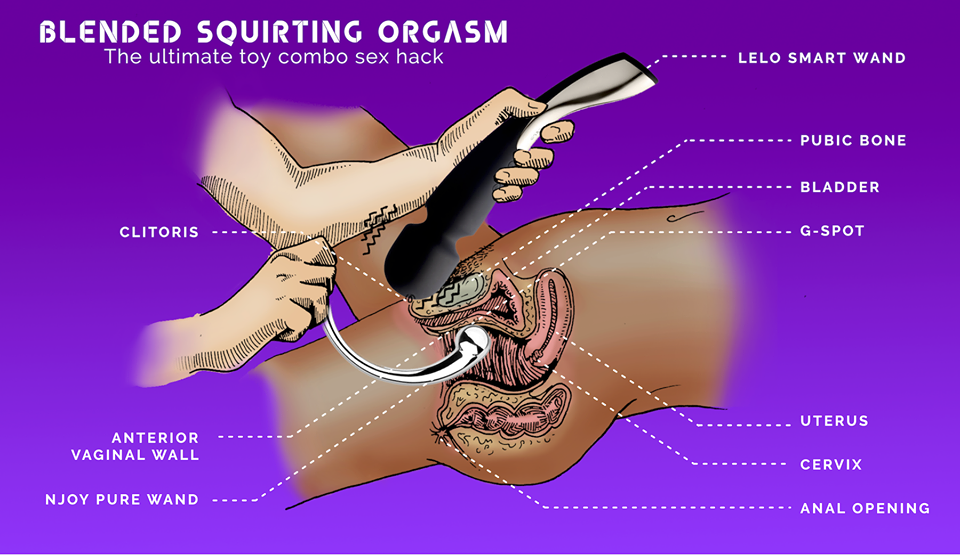 Doors open: 7:00pm
Doors close: 7:45pm*
PlayLab: 7:30-10:30pm
Social/Open Play: 10:30-11:30pm
*Please be mindful of the door closing time. We close the doors at this time in order to preserve the safety of the container we're creating, and late arrivals are very disruptive to the flow of class.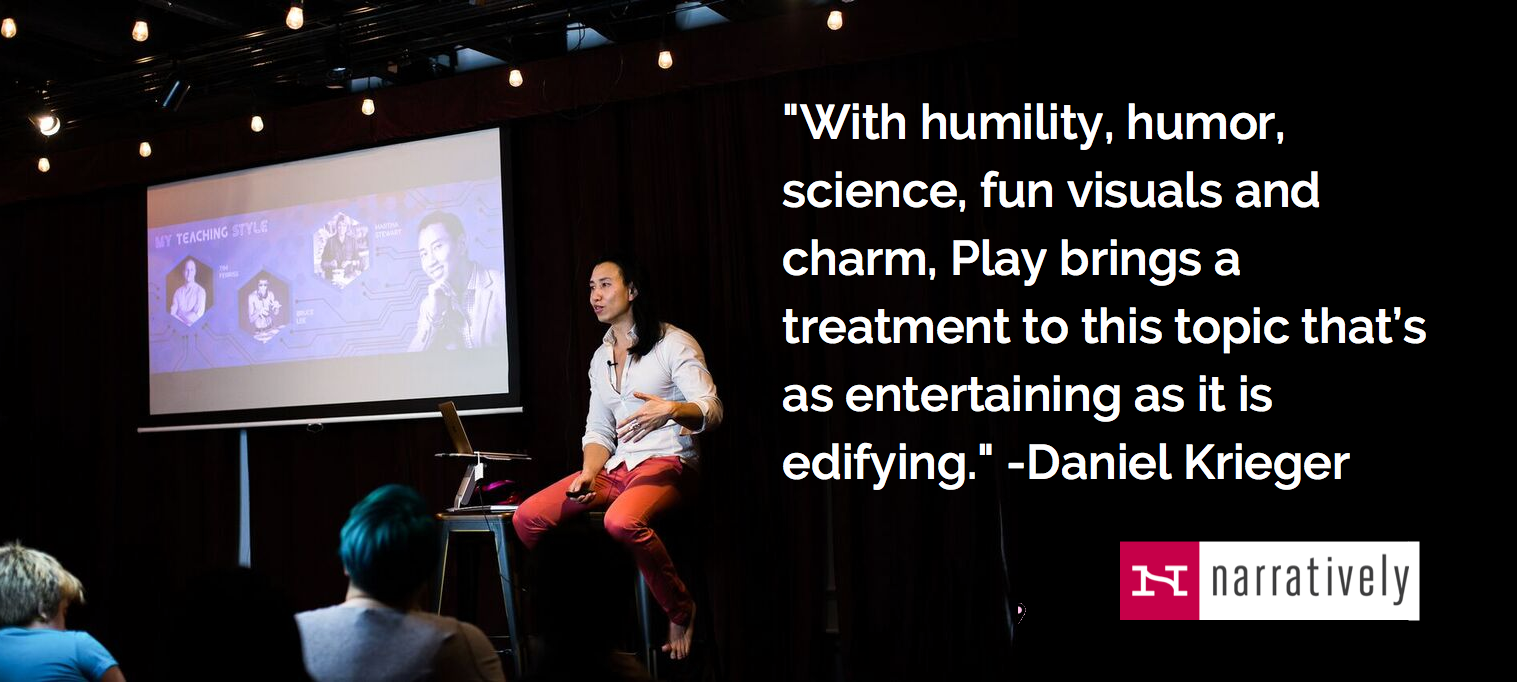 Note: My goal is to make sex ed as accessible as porn. To that end, I often broadcast my PlayLabs, while keeping the attendees anonymous.
One volunteer couple is needed to help event preparation and cleanup (approximately one hour before doors open and up to one hour after event). Please email kaia@kennethplay.com if you'd like to help us out!
Snacks and drinks will be provided, BYOB (more sober, more fun). This event will be hosted at the sex-positive intentional community, Hacienda Villa, in Bushwick, Brooklyn. Address will be given upon ticket reservation.
The PlayLab has three parts: a TedTalk-style presentation, a live demo (explicit), and a clothing-optional practice session with your partner.
The PlayLab is partner-oriented class, so bring at least one date (or lover, spouse, or friend). If you'd like to learn the skills solo, you can attend Part I and Part II of this PlayLab.
Space is limited to 30 people. This event tends to sell out, so book your spots today! Please bring a towel, your favorite toys, lube, and safer sex supplies. Clothing-optional.
This class is not your typical sex ed class; it's a PlayLab. A PlayLab is a progressive live-action sex education experience designed for skill retention. Kenneth utilizes the experiential learning model based on three key ingredients: concept explanation, demonstration, and practice. PlayLabs are not sit-down lectures. He'll teach you the concepts using audio and visual aides, demonstrate the techniques live, and you get the unique opportunity to practice on the spot as he gives you feedback. This practice and feedback loop is key to learning and remembering new sex hacks, as we learn best by playing. Participation is, of course, not mandatory, but highly encouraged to get the most out of the PlayLab.
Consent and Safety:
This is a clothing/participation-optional event where the majority of attendees will choose to be nude while participating in the exercises. Self-care and consent are of the utmost importance, so you won't be asked to do anything without your enthusiastic consent. You will not be peer-pressured to participate and you won't offend anyone by leaving at any time. If any concerns come up during class, Kenneth will be there to support you and your needs. #enthusiasticconsent #ifitsnotahellyesitsahellno
See you there!
Refund policy:
Our goal is to make hands-on adult sex education accessible to everyone! If you need to cancel your reservation, you have the following options:
Transfer it to a friend! Email kaia@kennethplay.com with the new attendee's info.
If you're cancelling 48 hours or more in advance, use Eventbrite's "request a refund" feature, and we will honor your refund.
If you are cancelling less than 48 hours in advance, we are unable to process a refund, but we would love to have you at a future event for a $1 donation. Email kaia@kennethplay.com if this is the case so that we know who to expect at the event.
Date and Time
Location
Hacienda Villa (sex-positive intentional community)
Location to be disclosed upon ticket reservation, Brooklyn, NY 11206
Brooklyn, New York 11206