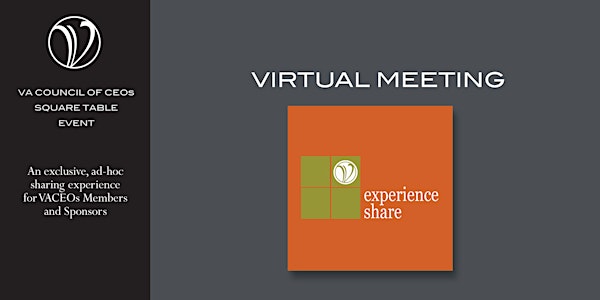 Square Table Discussion: Leadership, Values and Racial Justice
A private, CEO-only discussion of leadership and how to leverage your company's values to address racial justice.
About this event
The current racial justice protests impact our entire society, including your business. This is not a topic a CEO can ignore, and lofty statements of support for anti-racism only go so far. Our workforce, our customers and suppliers, and our communities are demanding action. See https://www.brookings.edu/blog/the-avenue/2020/06/08/the-nations-racial-justice-protests-are-a-pivotal-moment-for-millennials-and-gen-z/.
This Square Table is a place for confidential discussion for VACEOs members to share their thoughts, questions and perspectives. CEOs only. Join us.