SQLUG-träff med Magi Naumova i Stockholm
Date and time
Monday, March 25, 2013 · 5:30 - 8pm CET
Location
Microsoft Finlandsgatan 36 Kista Sweden
Description
Välkommen till SQLUG-träff med Magi Naumova, Microsoft Certified Master på SQL Server den 25:e mars i Stockholm. Hon kommer att tala om "worst practices", d v s vad man inte skall göra med sina databaser, särskilt inte om det är Mission Critical.
Träffen startar kl 17:30 i lokal Vision. Det kommer att finnas enklare förtäring och dryck.
Obs! Obligatorisk anmälan. Antal platser är som vanligt begränsade.
Top 10 things you shouldn't do with your Mission Critical (or any other) database
There are always bad thinks that could happen with your database. You will be surprised how many of them are happening as a result of our actions or lack of proper attention. If you know them and how they harm your database system it will be easier to not get there. The session shows the worst practices from the field in administering SQL Server databases and gives recommendations and tips and tricks how to avoid them.
Om talaren: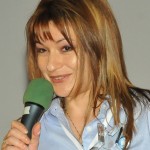 Magi Naumova is Microsoft Certified Master (MCM) and MVP on SQL Server. She is the founder and leader of the Bulgarian SQL Server and Business Intelligence user group. Magi has more than 15 years of experience as a consultant, teacher and speaker at international conferences. She's a trusted advisor of several major companies with mission critical SQL Server environments.
Mycket välkomna!