Description
Välkommen till SQLUG-träff med Damian Widera och årsmöte i Stockholm den 22/2 kl 17:00.
Vi har glädjen att åter få besök av ingen mindre än den välkände och SQL Server MVPn; Damian Widera.

Plats: Microsoft (Finlandsgatan 36, Akalla)
Tid: 22:a februari kl 17.00 - 19:30
Obs! Obligatorisk anmälan. Antal platser är som vanligt begränsade.

Session info: The next version; SQL Server 2016
The new administrative features that will be available in the next version.
* Stretch Database
* Query Store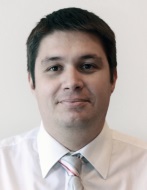 Damian Widera bio: Software engineer with 10+ years of professional experience in all aspects of software development. Damian participated in a number of projects in international environments and possesses practical knowledge of procedures and tools which are necessary for successful implementation of such projects. Now he focuses on building solutions based on Microsoft SQL Server environment (including complex database driven systems, database administering, tuning and optimization). Damian is experienced speaker and columnist. Damian holds various Microsoft Certifications: he is a Microsoft Certified Trainer, Solution Developer or .NET and Database Administrator from 2004. He now is also an MCSE of Data Platform. Describes himself as an energetic actor.
The presentation will be held in English.
Det kommer att finnas enklare förtäring och dryck.
Efter Damian´s presentation kommer SQLUGs årsmöte att hållas.
Förslag till stadgeändringar
Styrelsen har fått goda konstruktiva idéer och med hjälp av dessa gjort ett förslag till revidering av stadgarna vilket överlämnas till årsmötet att besluta. Förslaget finns publicerat under Nyheter på hemsidan vår hemsida www.sqlug.se
Valberedningen
Som ni vet är SQLUG en medlemsstyrd förening, och nu är det snart dags att på årsmötet välja styrelse inför nästa verksamhetsår. Denna gång kommer en eller fler av styrelsens nuvarande medlemmar inte att ställa upp för omval, varför det är extra viktigt att vi får in nomineringar från er. Kontakta valberedingen på email adress steinar.andersen@sqlservice.se med dina förslag!
Agenda årsmötet
1. Fråga om mötets behöriga utlysande.
2. Val av ordförande för mötet.
3. Val av sekreterare för mötet.
4. Dagordning. 5. Val av två justeringsmän tillika rösträknare att jämte ordföranden justera protokollet.
6. Verksamhetsberättelse.
7. Kassörens redovisning.
8. Revisorernas berättelse.
9. Fråga om ansvarsfrihet för styrelsen för den tid revisionen avser.
10. Val av föreningens ordförande för en tid av ett år.
11. Val av vice ordförande för en tid av ett år.
12. Val av sekreterare för en tid av ett år.
13. Val av kassör för en tid av ett år.
12. Val av revisor och en revisorsuppleant. I detta val får inte styrelsens ledamöter delta.
13. Val av valberedning bestående av en person.
14. Behandling av styrelsens förslag och i rätt tid inkomna motioner. Förslag som väckts av styrelsen eller inlämnats av medlem minst sju dagar före mötet, förslag om stadgeändring eller upplösning av föreningen minst 30 dagar före mötet.
15. Stadgeändring och övriga frågor.

För mera information finns föreningens stadgar publicerade på www.SQLug.se
Varmt välkomna!
Med vänliga hälsningar SQLUG