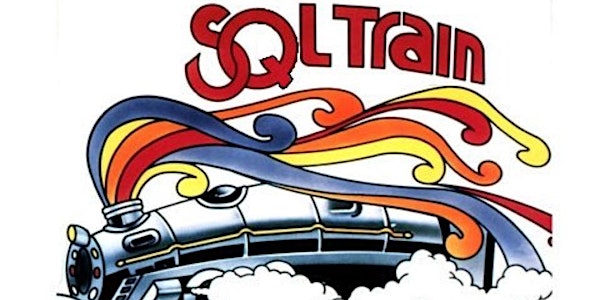 #SQLTrain 2022 - Portland, OR to Seattle, WA
A combination networking event and train ride for data professionals travelling from SQL Saturday Oregon to PASS Data Community Summit
When and where
Location
Portland Union Station 800 Northwest 6th Avenue Portland, OR 97209
About this event
Do you need a ride from SQL Saturday Oregon & SW Washington to Seattle, WA for PASS Data Community Summit? Then join us on #SQLTrain! We'll be departing from Union Station on Sunday at noon and we'll be reserving an entire car just for #SQLFamily members! So come join SQL Family members for a ride through the Cascades.
We have reserved 68 seats, and expect to sell at least fifty of them. This will make the cost of each seat $60 USD (cheaper than the $65 last time out). As usual, requests for the money will be sent as individual PayPal requests after registering.
Unlike previous years, fancy doughnuts and other goodies for the participants will have to be extra - unless we sell out the train car! Any money left over will be donated to charity.
In previous years some attendees have found it more convenient to board at the station in Vancouver, WA instead of Portland Union Station. We anticipate no problem doing this again this time around.
You can read about a couple of previous years' #SQLTrain events at:
https://www.hydrate.consulting/2019/11/11/sql-train-2019/
https://www.hydrate.consulting/2017/11/09/sql-train-2017/
Please note:
This is not a sponsored event, but a coordinated event to get new and old friends together on the train. No profit is being made.
The tickets are to reserve a seat, but not a specific seat. To sit with specific people, you will need to make sure to board as a group. More details will follow regarding payment and boarding as the event gets closer.
The train car holds 68 passengers, a large increase from the 36 seats in previous years. Because of this, we will not be getting a second car. If 68 seats are claimed, we will start a wait list on a first-come, first-served basis in case of any cancellations, but please note that a spot on the wait list will not guarantee you a seat on SQL Train!
Refunds may not be possible, but transferring tickets to someone else might be. Contact Chris first if that is needed.
We remember fondly the late Robert Davis, who provided the community with the great #SQLTrain logo!