SQLSaturday #196 Denmark Pre-conference

Friday, April 19, 2013 from 9:00 AM to 5:00 PM (CEST)
Event Details
We are very proud to announce the SQLSaturday #196 Denmark Pre-con event on Friday 19th April, and to show case a selection of three of the greatest talents in their fields of expertise. We are sure the following speakers will not need any introduction to you.
Please be aware that each pre-con is priced at 800 DKK, for a full day of training with lunch and all-day refreshments. An early-bird price is available at 600 DKK until 15th March.
We are only a small conference so places will be limited and allocated on a first-come, first-served basis.
Registration will be open from 8.00 am. Each pre-con will commence at 9:00 am and end no later than 5.30 pm. We will break for lunch for approximately 45 minutes (lunch will be provided). Regular short breaks will occur throughout the day and refreshments will be available. The timings of the short breaks will be at the speaker's discretion at points in which they feel are most suited to their material.
Cheers
Data Visualisation Deep-Dive using SQL Server 2012
Jen Stirrup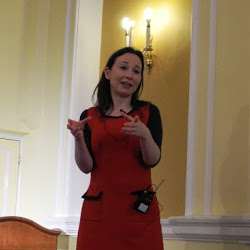 Blog: www.jenstirrup.com
Twitter: @jenstirrup
Description:
If you want to conduct advanced, business-oriented Business Intelligence analysis in SQL Server 2012, then it is essential to understand data visualisation. This session is aimed at developers who want to make informed data visualisation decisions about reporting, with supporting cognitive psychology theory where relevant. The takeaways will focus on: – Introduction – Finding patterns in the data. Further Data Visualisations – learn about visualisations that are perhaps not so well-known. This includes Stephen Few's bullet charts and Tufte's Sparklines in SSRS – We will cover the complexities of displaying multivariate data since is potentially more complex by visualisations. For example, we will look at Tufte's "small multiples" in Power View and in Reporting Services. – Putting it all together: Considerations for Dashboards with PerformancePoint This precon aims to deliver a breadth of data visualisation knowledge, underpinned by cognitive psychology theory to provide deeper understanding of data visualisation, translated into SQL Server 2012 functionality.
A deep dive into the depths of the SQL Server storage engine and MDF file format
Mark Rasmussen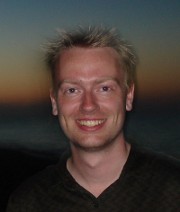 Blog: improve.dk
Twitter: @improvedk
Description:
You've got your SQL Server under control. You know how to query critical dmvs when you're faced with a performance bottleneck. To get that extra bit of performance out of your database, you need to know not only what SQL Server presents to you, but also what's happening behind the curtains.
You might've seen DBCC IND presented before, and you might even have seen DBCC PAGE before. In this full day level 500 session we will look at those as well, but we'll take it much further. This session is not for the faint of heart, there will be bits & bytes!
Join me for a journey into the depths of the SQL Server storage engine. Through a series of lectures and demonstrations we'll look at the internals of pages, data types, indexes, heaps, extent & page allocation, allocation units, system views, base tables and nightmarish ways of data recovery. We'll look at several storage structures that are either completely undocumented or very scarcely so.
By the end of the day, not only will you know about the most important data structures in SQL Server, you'll also be able to parse every bit of a SQL Server data file yourself, using just a hex editor!
Knowing the internals you'll be amazed at how many problems you can solve and questions you can answer by the use of deduction and logic.
SQL Server 2012 in a Highly Available World
Denny Cherry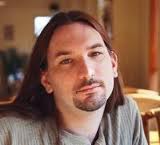 Blog: itknowledgeexchange.techtarget.com/sql-server
Twitter: @mrdenny
Description:
In this day long pre-con session we will explore the various high availability options within SQL Server 2012 including how to configure these various options. We will be looking into Windows and SQL Server Clustering (including what is needed for a geographically dispersed cluster), Database Mirroring, The AlwaysOn feature of SQL Server 2012, and SQL Server Log Shipping.
In addition to working through these high availability options, we will be discussing the most important part of high availability configuration, making sure that you know how to select the correct high availability solution. After completing this high availability pre-con session you'll be able to make the correct decision about which high availability decision to deploy, as well as how to correctly deploy the selected solution.
When & Where

Microsoft Denmark
12 Tuborg Boulevard
2900 Hellerup
Denmark


Friday, April 19, 2013 from 9:00 AM to 5:00 PM (CEST)
Add to my calendar
Organizer
SQLSaturday is a community driven event made by and for SQL Server professionals and those wanting to learn about SQL Server.
Read more here: 
www.sqlsaturday.com/275