Description
SQL Saturday Introduction
On December 08, 2018 we are organizing SQL Saturday Prague 2018 - a Microsoft Data Platform conference, where you can register for FREE!
If you want to gain deep knowledge in one specific topic, don't hesitate and register for one of our full day in-depth workshops held by the best experts in our data engineering industry!
So, are you ready to get cool insights from SQL Server internals to help your solutions run smoothly? Choose this one!
Pre-Con: The Best SQL Server Practices

Presenter: Data platform MVP Guy Glantser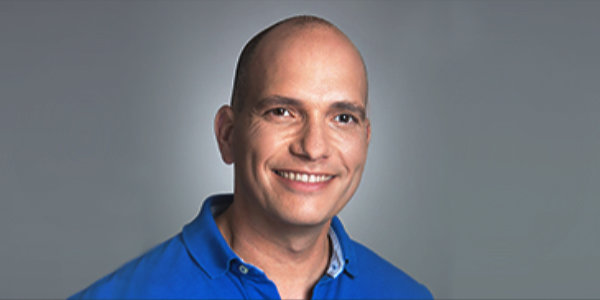 SQL Server is an enterprise level data platform with so many components and features. As a DBA or developer, you already know how to configure, troubleshoot, design and program in SQL Server. But there are so many hidden gems and less known features that have a great impact, either on performance, availability or security.
Guy Glantser, with 20 years of experience in the field, collected 30 tips and best practices you may not be aware of, which will help you in your daily work with SQL Server.
Here are a few examples:
What is trace flag 3226 and why should you be using it?
How to troubleshoot tempdb space usage?
How to efficiently manage nested transactions?
Why you should avoid using table variables?
The topics in this session are relevant for SQL Server versions 2005 through 2016. We will also demonstrate some of the new features introduced in SQL Server 2016. At the end of the session, you'll have a long list of tips and techniques to apply in your environment.

Goals
Learn features and tips for better configuring and troubleshooting SQL Server
Learn how to avoid common mistakes when designing SQL Server databases
Learn how to write efficient and durable code in SQL Server
Agenda
SQL Server Setup Best Practices
Don't Use Table Variables
Don't Use Cursors with Data
Don't Use Scalar User-Defined Functions
File Sizing
Choosing the Right Indexes
Refactoring Opportunities
Contention on Allocation Pages in tempdb
The ARITHABORT Problem
Cost is Always Estimated
How to Read Execution Plans
Query Hints and Plan Guides
Parameter Sniffing Issues
Parameters vs. Local Variables
Simple vs. Forced Parameterization
LOB Storage
Monitor Query Statistics
The Ascending Key Problem
Delayed Durability
Remove an IDENTITY Property
Dynamic Stored Procedure Execution
Logon Triggers
Server Properties – Processors Page
Managing Hierarchies
Row Identifier Design Best Practices
Managing Nested Transactions
Update Top N Rows
Transaction Log Internals
Troubleshooting tempdb Space Usage
How to Investigate Dropped Objects
Prerequisieties
At Least 3 Years of Experience with Database and Instance Maintenance and Administration
At Least 3 Years of Experience with Database Design
At Least 3 Years of Experience with T-SQL Programming
At Least 3 Years of Experience with SQL Server Troubleshooting
Bio
Guy Glantser, Data Platform MVP, is the leader of the Israeli PASS chapter and also the CEO and founder of Madeira Data Solutions. His career has been focused around data for the past 20 years, performing various roles as either an on-site DBA, an external consultant or a speaker. Guy is involved in many activities in the data community. He occasionally speaks at community events, such as PASS Summit, SQLBits, SQL Saturdays and user groups around the world. He also co-hosts the SQL Server Radio podcast.
Find more at http://www.madeiradata.com/author/guy/