Description
SQL Saturday Introduction
On December 08, 2018 we are organizing SQL Saturday Prague 2018 - a Microsoft Data Platform conference, where you can register for FREE!
If you want to gain deep knowledge in one specific topic, don't hesitate and register for one of our full day in-depth workshops held by the best experts in our data engineering industry!
So, are you ready to become an expert in how to properly design your data models? Choose this one!
Pre-Con: Building Data Models with Power BI, SSAS Tabular and Excel
Presenter: Certified SSAS Maestro Alberto Ferrari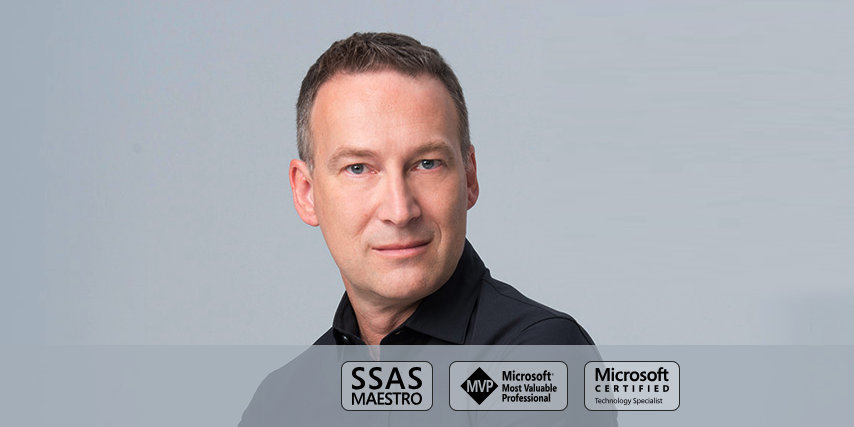 Description
You have data, and you have Excel, Power BI or SSAS. So why can't you glean any real insights into the information? Or maybe you're dealing with a different problem: as you examine your data, you're struggling to write the formula that provides the numbers you need. Either way, your problem is most likely with the data model.
This seminar introduces the basic techniques of shaping data models in Excel, Power BI and SSAS Tabular, making no assumptions on previous knowledge of data modeling. This seminar offers many real-world examples that will help you look at your reports in a different way. As you'll soon see, with the correct data model, the correct answer is always a simple one!
By following this seminar, you will familiarize yourself with star schemas, snowflakes, and common modeling techniques, learn the importance of granularity, manage calendar-related calculations using the proper date tables, use snapshots to compute quantity on hand, work with multiple currencies in the most efficient way, analyze events with durations, including overlapping ones.
Workshop Skill Level: 200
Bio
Alberto is a well-known speaker at many international conferences, like PASS Summit, Sqlbits, and Microsoft Ignite. He loves to be on stage both at large events and at smaller user groups meetings, exchanging ideas with other SQL and BI fans. When traveling for work, he likes to engage with local user groups to provide evening sessions about his favorite topics. Thus, you can easily meet Alberto by looking up local Power BI user groups during scheduled courses.
Find more at https://www.sqlbi.com/author/alberto-ferrari/