SQL Connections March 2012

Tuesday, March 6, 2012 from 5:45 PM to 9:00 PM (CST)
Event Details
Auditing in SQL Server 2008 R2!
Doors open at 5:45 for networking - come early and meet new people!
Pizza will be provided by our meeting sponsor
 Perpetual Technologies Inc.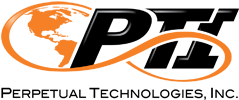 6:00 – 7:30  Auditing in SQL Server 2008 R2!
       With Arie "AJ" Jones
With the ever increasing load of requirements placed on businesses by auditors, government regulations, and business owners to find out what exactly is going on within their systems in terms of security, it is often pushed upon the DBA to handle it. While a lot of people consider auditing a dirty eight letter word, it can be a huge opportunity. Thanks to Microsoft they have made auditing your databases a little easier since 2008 with the release of built in auditing features. In this session, we are going to pull the covers off of SQL Audit and show you how to work its magic and take advantage of such things as multiple log targets and fine grained auditing.
 About Arie:
Arie Jones 'AJ' is the Principal Technology Manager for Perpetual Technologies, Inc. in Indianapolis Indiana. Arie has over 10 years' experience in SQL Server, Oracle, and .NET development. His main role consists of providing clients with high level BI, database, and application development solutions while mentoring PTI's extensive staff of consultants on new technologies. Additionally, AJ is an avid community speaker, has written several books such as "Learn SQL in 24 Hours", blogs extensively at http://www.programmersedge.com , and is the one of the PASS Regional Mentors for the Midwest.
OTHER EVENTS :
From Aaron Lowe
I am announcing a new event in the Chicagoland area today called SQLFriends Lunch.  The event is already posted at
http://sqlfriends.org/events/sqlfriends-lunch-march-2012/
SQL SATURDAY #118 MADISON WISCONSIN   APRIL 21, 2012
http://sqlsaturday.com/118/eventhome.aspx
 SQL SATURDAY #119 CHICAGO ILLINOIS  MAY 19, 2012
http://sqlsaturday.com/119/eventhome.aspx
SQL SATURDAY #122 LOUISVILLE KENTUCKY  JULY 21, 2012
http://sqlsaturday.com/122/eventhome.aspx
SQL SATURDAY #126 INDIANAPOLIS INDIANA  JULY 28, 2012
http://sqlsaturday.com/126/eventhome.aspx
When & Where

Microsoft Offices - Downers' Grove
3025 Highland Parkway Suite 300
Downers Grove, IL 60515


Tuesday, March 6, 2012 from 5:45 PM to 9:00 PM (CST)
Add to my calendar
SQL Connections March 2012