About this Event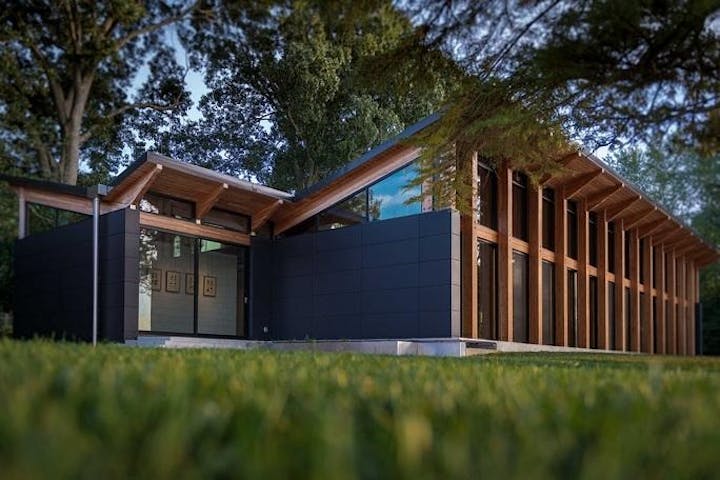 The Spy is very pleased to announce its Fall Fundraiser, a tour of homes in the Easton, MD, Historic District and environs.
The Spy Habitat's Editor, Jenn Martella, has carefully selected houses in a range of architectural styles from an early 20th century bungalow in Easton's Historic District to a stunning contemporary design on the Tred Avon River. Two houses have been featured in the Spy as a "House of the Week" and one was featured in Jenn Martella's article on the architecture of William Draper Brinckloe, who designed many charming period cottages. Tour highlights include:
11460 Old Cordova Rd., Easton
Atelier 11 Principals Jon Braithwaite and Lauren Dianich bought eighteen acres of farmland in Cordova and designed a new home for themselves and their two pre-school boys. To the delight of their sons, their creative parents added design surprises -look for the ladder bookcase that leads to a "secret hatch" to the attic area with its circular window.
10205 Kintore Dr., Easton
Charles Thornton is one of the founding partners of Thornton Tomasetti, an engineering consulting firm with fifty offices throughout the world. When he and his wife Carolyn retired to Talbot County, they retained the DC architect Alfredo de Vido to design them a unique home in its rural setting.
One Dover St,, Easton
Atelier 11 Architects' new studio for their firm and an apartment on the third floor for the firm's principals is the perfect example of what Easton's new Arts and Entertainment District.
206 S. Harrison St, Easton
This stately home built in the 1920's on over a half acre in the heart of Easton's Historic District offers the charm of its Georgian architectural style with an addition that updates the house's floor plan for today's lifestyle without compromising the historic street façade/ or the original interior architecture of the house.
538 S. Aurora St., Easton
Period Bungalow designed by William Draper Brinckloe. Earlier this year, the Spy published an article by Jenn Martella to express her admiration for the exquisite Period bungalows designed by the Architect William Draper Brinckloe, who lived in Easton from 1911 to 1933.
27950 Tred Avon Rd., Easton
Architect Mitch Hager firmly believes design begins with the site- studying the path of the sun, geological conditions, the use of indigenous plants, etc., that begin to establish a sense of place; the art of craft-how to be innovative in the materials to be used; and Tectonic Culture, or the artistic expression of the materials.