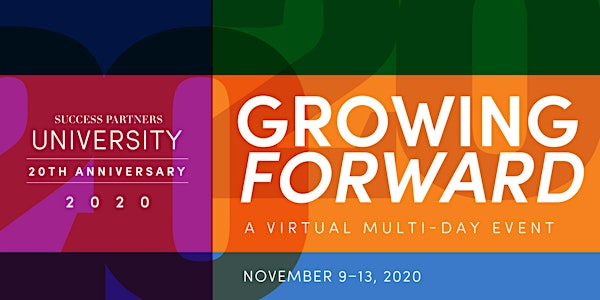 SPU 2020: A Virtual Multi-Day Event
Registration is closed. For information regarding replay opportunities, email: info@successpartners.com
About this event
A Virtual Multi-Day Event
Your business, our business and the entire channel are actively involved in the trenches of necessary transformation and innovation. 
Companies that can adapt, pivot, and embrace new and progressive business strategies continue to experience growth, and, for some, record-breaking growth in 2020—despite the unprecedented global dynamics. It is amazing what can happen when change isn't an option. 
There will never be a better time. There will never be a more convenient format. There will never be an easier way to grow forward—for FREE! We hope you and your team will join us online at SUCCESS Partners University this November!
To see the lineup of 40+ industry executives and experts, click here.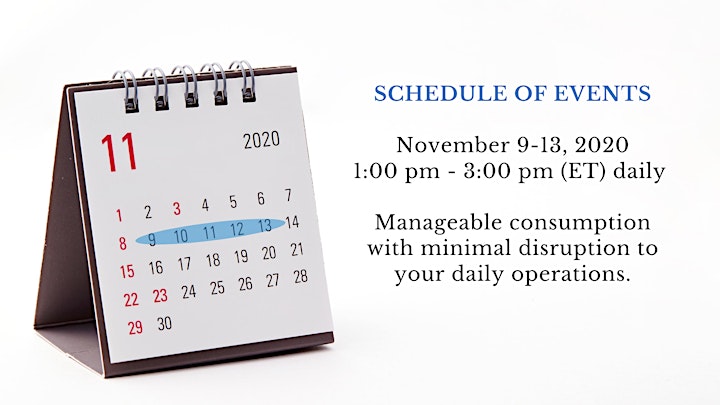 Event Access is Now FREE and Available in English & Spanish!
We can't wait to share all the inspiring content with you! In fact, we're so confident in the game-changing nature of this year's event that our corporate sponsors have decided to make SPU 2020 available to everyone!
That's right—we are waiving registration fees to make sure this amazing information reaches as many people as possible during these unprecedented times.
The broadcast will also be available in English and Spanish audio as well as closed captioning.